If you're not familiar with a startup called Aibiying, you will be, as it's the Chinese name of Airbnb.
The company's CEO Brian Chesky announced the rebranding this week, explaining that the new identity Aibiying (愛彼迎) means "to welcome each other with love", a reflection of Airbnb's mission to bring together people from communities all around the world, the company explains in a statement.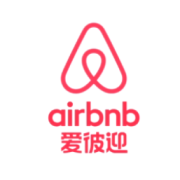 A video Airbnb made for the launch gives some extra insight into the thinking behind the name; it shows artists creating representations of the new moniker in wood, wool and string. At the end, six characters flash across the screen that convey the brand's purpose: "to welcome each other with love".
However, Chinese consumers aren't exactly feeling the love as localising a brand name for China is a mind-boggling challenge. The company's Weibo followers aren't thrilled about the name either with many netizens commenting that it "sounds unpleasant," and suggesting that whoever thought it up ought to be fired.
"It sounds so horrible. Please tell your boss about that," wrote one Weibo user. "You guys need a Chinese-language consultant," another said.
This, after brand consultancy Labbrand had tested over 1,000 possibilities to come up with the Chinese brand name.
It is clear that the company is betting on the name change to win over the Chinese market, which is notoriously difficult for foreign tech companies to crack.
Indeed, Aibiying was the chosen out of 11 other candidates that Airbnb already trademarked in China, according to state-run The Paper.
The names are:
遨世鄰 (ao shi lin, "travel round the world that is your neighbourhood")
家在四方 (jia zai si fang, "home is around the globe")
遨往 (ao wang, "travel forth")
愛彼遊 and 愛彼行 (ai bi you/ai bi xing, both of which mean "love travelling together")
遨彼鄰 and 彼心鄰 (ao bi lin/bi xin lin, "travelling around each other's neighbourhoods")
心啟遇 (xin qi yu, "the journey your heart initiates")
遨由伴 (ao you ban, "travel with companions")
愛彼心 (ai bi xin, "loving travel with each other")