AIA Group Limited has asked its global ambassador, David Beckham, to kickoff the AIA healthy living tour by learning how to make mooncakes in Hong Kong.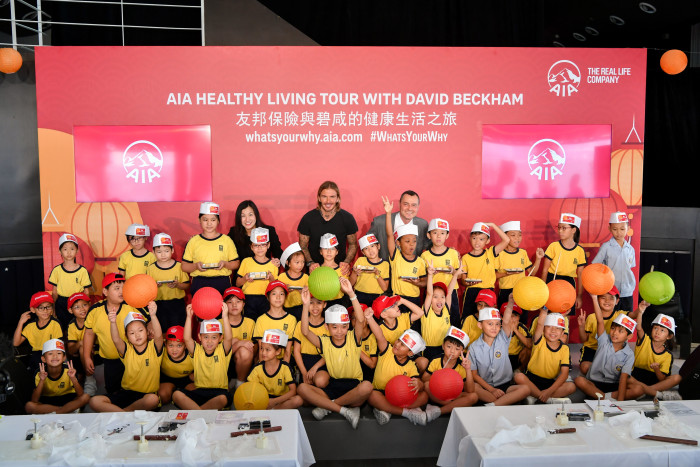 The insurance company invited 40 children from Fresh Fish Traders' School to join Beckham at a healthy mooncake making class. The class taught the children, aged 8 to 9 years old how to make healthy mooncakes that are also appealing to the taste buds.
Stuart A. Spencer, group chief marketing officer, AIA, said, "AIA and David share a common goal of encouraging people to take charge of their health and live longer, healthier, better lives. We are delighted to have David back with us in Asia as part of the AIA Healthy Living Tour to demonstrate that popular Asian dishes can be served healthier and how we can all make small changes to lead a healthier lifestyle."
Bonnie Tse, general manager – business strategy and marketing, AIA Hong Kong and Macau, added that by accompanying the children in making a popular Chinese festive delicacy, David can help to promote awareness of healthy eating habits among them at a young age.
Read more: David Beckham kicks off AIA partnership with Asia healthy living tour