Creativity spans many perspectives, mediums and skills. As we skim across several reports of 2020 marketing trends and predictions, Adobe has revealed four visual trends, with accompanying motion trends and design trends. The Adobe Stock team scrutinised data and signals from Adobe users, influencers, search, research reports, global news, emerging fine art, and fashion runways to report insights of where it sees the year ahead unfolding creatively.
Adobe Stock is a collection of over 90 million high-quality images, graphics, videos, 3D assets, templates, and Adobe's Premium collection. The Adobe Stock Team is responsible for managing, curating and promoting these assets. This year's trends expands from photography, illustration, and vectors to the worlds of motion graphics, cinematography, graphic design, and the world of 3D renders and immersive experiences.
According to the team, consumers are pushing brands to keep up with an ever-widening world of aesthetic shifts, and beyond trends, there is a growing need to connect to larger cultural, economic, and social movements through a multitude of industries. The report added that no trend exists in a vacuum — every trend is connected with a multitude of references and microcultures, all fostered online.
When planning your next campaign, here are the top visual trends for 2020 to stay ahead of the mainstream:
Age inclusive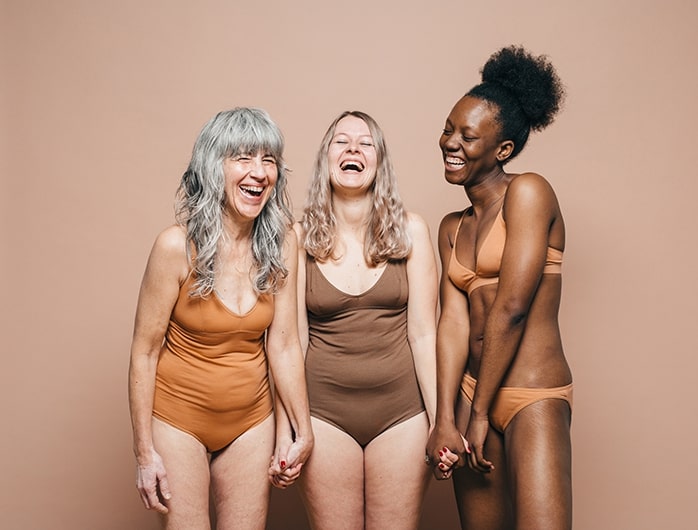 Staying relevant at any age is the new normal. By 2020, the number of people aged 60 or older will outnumber children under five years old, according to the World Health Organisation. According to Adobe Stock, older audiences have often been portrayed in terms of "needing help" and "slowing down" but not anymore. Expanding industries have begun to realise the importance of representing mature crowds as relevant figures, and the new imagery around age aims to construct visual narratives around how vital their lifestyles continue to be.
Express yourself
The human need to share a full, honest range of raw emotions is now mainstream, Adobe Stock said. There is demand in the industry for imagery that represents all the diverse facets of humanity and the realities of modern life. In addition, mainstream conversations about the meaning of diversity and inclusion has also gained a new level of sophistication. Adobe Stock will be now focusing on the way people around the world are sharing more of their raw, honest life experiences online and in public — and demanding the same from brands, politicians, and other public figures. According to Adobe, this trend is its way of describing the prevalent, new visual form of "inclusivity."
Makeup is not a mask
More than ever, the current generation of consumers is showing an interest in recognising genuine feelings and celebrating unique personal histories, according to Adobe Stock. In beauty, cosmetics are now being offered in a wider range of shades, with top brands such as Glossier, Sephora, and Fenty Beauty embracing all ages, skin types, skin tones, natural eyebrows, and more. Beyond just looking at skin tones, there are no rules about which colour goes where. Adobe Stock sees that the use of makeup is now a tool for self-exploration and creative experimentation.
From me to we
When it comes to visual imagery, brands are finding that images presenting a strong sense of community and meaningful lifestyle choices resonate best, creating a quick connection between companies and conscious customers. According to Adobe Stock, about 78% of US millennials would rather spend money on a "desirable experience or event over buying something desirable". The momentum towards valuing experiences over things will continue in 2020.
Design trends:
Handmade Humanism
Modern gothic
Semi-surreal
Art deco

Handmade humanism: Artists are now moving towards a natural touch and creating an emotionally approachable style that is notable through its simplicity and handcrafted tone. According to Adobe, there will be more artful and DIY-influenced elements for a fresh and personal touch in a digital world.
Modern gothic - Adobe Stock has been seeing artists creating daring dichotomies between analog and digital elements while experimenting with the dark and dramatic. Futuristic materials, moody lighting, industrial influences, and striking typography make this edgy visual approach seem simultaneously old-world and visionary, it said.
Semi-surreal - According to Adobe, 2020 will show many artists using new tools and techniques to create the impossible and alter brands' and consumers' vision. This type of "fantastical imagery" is said to bring a vibrant new perspective across all mediums, and ultimately inspire curiosity across global audiences.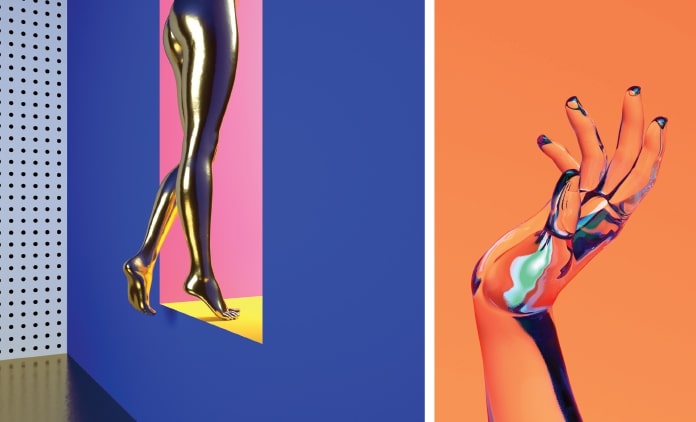 Art deco - Striking, nostalgic visual elements reminiscent of the bold 'Art Deco' age have been bubbling to the surface, Adobe said. In response to the pervasiveness of sleek, flat, minimal design, the 2020 trends show that vintage styles are being reworked to incorporate futuristic details while retaining their decorative appeal. These geometric patterns, metallic elements, and sleek typography are claimed to add elegance and elevate brands.
Motion trends:
Environmental documentary
Movement response
Liquid abstract
Neon glow

Environmental documentary - The discussion of climate, based on science and real policy ideas, will be a prominent part of many industries' narratives in 2020. According to Adobe, brands and programs will be using a documentary film style to portray the challenges and possible future the world faces due to climate change.
Image source: Nicolasme / Adobe Stock.
Movement response - Viewers now expect social media videos with exciting, interactive graphics. This new standard will drive increased development of graphics that respond to movement, attracting eyeballs and increasing engagement.
Image source: Oles_photo / Adobe Stock.
Liquid abstract - Liquid abstract forms are natural and organic, leading to freely-flowing shapes with powerful curves. This style contrasts with ubiquitous geometric and functional design, creating dynamic and fluid compositions.
Image source: Lightleak Films / Adobe Stock.
Neon glow - Moving neon elements create a dynamic energy. What began in cinema now appears far beyond the movie screen — today, viewers see these elements in Netflix series, music videos, games, and social videos. Neon in motion assets adds a jolt of energy and glow, creating a retro feel that is simultaneously visionary, fun, and electric, Adobe said.