COMPANY:
adidas
EVENT:
DERRICK ROSE COULD TOUR
DATE:
14-16 SEPTEMBER 2013
LOCALE:
MANILA, PHILIPPINES
EVENT OBJECTIVE:
To sell the adidas basketball product collections and Derrick Rose's signature collection and increase awareness of the adidas - Derrick Rose partnership.
EXECUTION: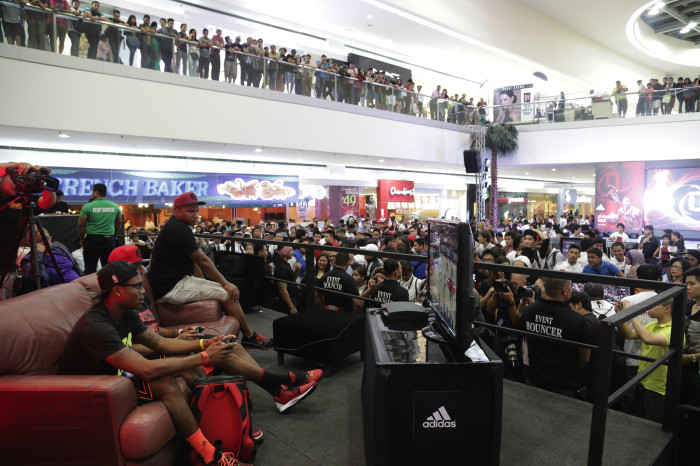 The event was also launched by adidas to engage with basketball fans across the region and to drum up hype for basketballer Derrick Rose's latest shoe, the D Rose.
adidas utilised a dedicated Rose website with country-specific tabs where information regarding all Rose-related events held in each market was regularly updated for Rose and basketball fans.
Facebook and public relations were mediums used by adidas to engage people for the event. It used six local Facebook pages across Southeast Asia to communicate with fans about the events. Twitter, digital banner advertising and print were tools that the brand used to drum up interest ahead of the event.
Two months before the event, adidas retail stores in all six markets in the South East Asian region ran promotions to allow fans in the region to visit Manila with full VIP treatment and to take part in the Rose tour. The brand also flew 16 people from this promotion to the Philippines.
In the months leading up to the tour, the brand held a 3-on-3-basketball competition. The elimination rounds involved top youth players from almost 100 high schools across Southeast Asia. The Philippines, Indonesia, Malaysia, Thailand and Singapore participated in the 3-on-3-basketball tournaments with 16 teams ousting the rest to qualify for the grand finals. The winner of the grand finals got the chance demonstrate their skills in front of Rose in Manila.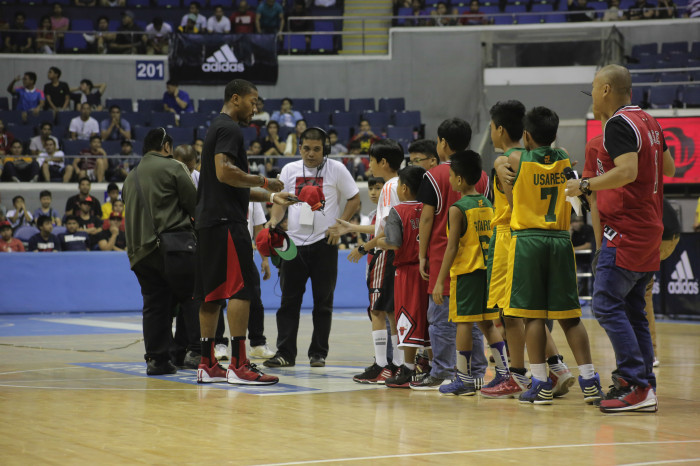 The guest list included basketball fans in the Philippines and across South East Asia.
The event highlights included an adidas Originals Party at Club Haze manila where a total of 500 celebrities (including Rose), media and public attended the event. There was also a video game tournament held at SM Mall of Asia Atrium where fans could see Rose pitting his skills against the winner of the video game tournament.
The event also saw a series of one-on-one media interviews for key Philippines media with Rose as well as a press event for over 100 media at the Marriott Hotel in Manila.
RESULT:
The 3-on-3 basketball and video game tournament saw over 10,000 fans attending the event.
There was also PR coverage across local and international media including Esquire Magazine, FHM, Men's Health, Manila Bulletin, Philippines Star, Philippines Daily Inquirer, NBA TV, GMA TV, ABS/CBN TV, TV 5, Basketball TV, Real Sport Talk Radio and Pedestrian TV in Australia.
The expected PR coverage is 3 million euros, said Amit Dasgupta, brand director for adidas South East Asia.
LESSONS LEARNED:
One of the biggest challenges in organising the event was the planning process.
This required approximately eight months of planning and involved numerous key stakeholders. A big challenge was making sure that the team was well coordinated as it was dealing with parties in six markets across South East Asia, Germany and the United States, said Dasgupta. The key to getting this right was to be extremely efficient and effective with time management. A lot of follow up to ensure everyone understood mile stones and deliverables was important as well.
For future events, adidas plans to engage with as many adidas fans as possible through its physical events or online.
"You can never start planning too early and you can never be too prepared, the things that you never think will never happen in 100 years will, and the ones that are almost guaranteed won't," Dasgupta added.
What were some contingency plans for the event?
We had a lot of contingency plans in place, weather was obviously a key one, so back up locations, alternative transport routes, increased timing required to get around the city were all taken into account. Thank goodness there were no accidents of any kind at any of our events however we were on standby with full medical teams should assistance be required, he added.
More images here: