Advertising income grew by 11% year-on-year to RM136 million, from RM122 million in Q1FY15, according to a financial results by Astro Malaysia Holdings.
By providing customised and targeted solutions for advertisers, Astro's share of TV Adex and Radex continues to grow at 34% and 63% respectively, said the group in its financial report.
The results also showed that the company had a 6% year-on-year growth in revenue to RM1.3 billion, a 7% rise in EBITDA to RM472 million and a 31% increase in PATAMI to RM168 million.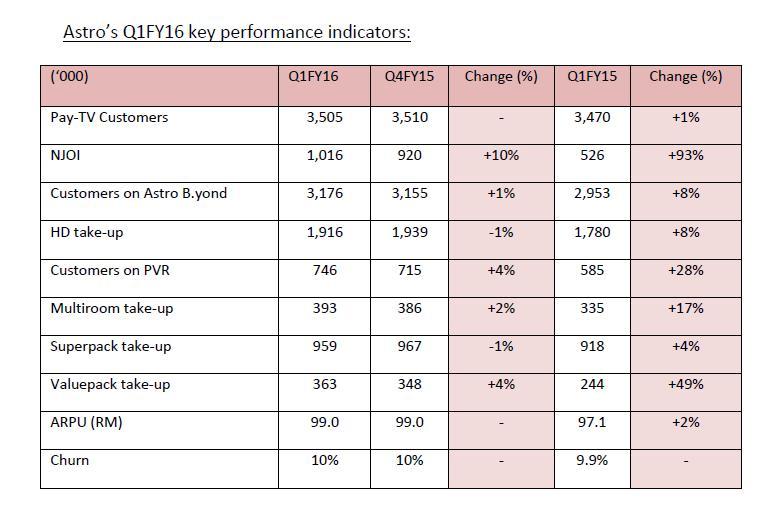 Tun Zaki Azmi, chairman of Astro said, "The Group is continuing to fulfill its commitment to shareholder value creation and progressive dividend policy. On that note, the Board is pleased to declare a 22% higher first interim dividend of 2.75 sen per share."
Dato' Rohana Rozhan, chief executive officer of Astro said, "As a content and consumer company, we are leveraging on the breadth and depth of our offerings across the 'Watch, Listen, Read and Shop' platforms to drive growth in a soft consumer market. Through our dual model proposition of Pay-TV and NJOI, our customer base grew by 525k y-o-y to 4.5mn households, representing 64% of total Malaysian TV households."