To read the full article, simply create a login account via the link below. Thank you for supporting our newsroom!
What will life on earth be like in 2022? Probably not that much different to how we live today. We will still get up for work in the morning, but we may not necessarily go to an "office".
We will still shop for groceries, books, electronic goods and clothes - but all that will be much more sophisticated and automated that anything we know now.
We will still watch our favourite movies, television shows and play games online - but probably on a device that is far more connected, social and sharable than anything we have today.
We will of course still travel - but even now the reality of commercial space travel is offering, quite literally, a whole new world of opportunities.
One thing that is certain though, is that the changes taking place today are changes that will set the course for the next decade and beyond.
We believe brands are going to have a very, very robust role in the history of people's life.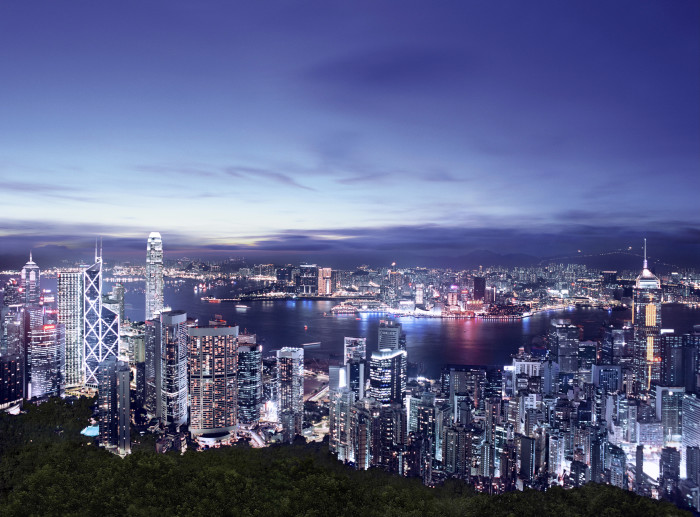 A decade of disruption
We do exist at an amazing point in history where the pace of change is both inspiring and overwhelming. Advancements in personal technology, communications and global business are having a huge impact on how brands participate with consumers and interact with their lives.
But why is there a need for such disruptive innovation now?
"Great global change is abound," argues Shari Swan, founder of branding firm Streative Branding.
Swan, a former global marketing executive at Reebok argues people are becoming more and more empowered and embracing change faster than governments and corporations.
"Managers and policy makers no longer control the conversation. If you think this is not going to affect your company, your brand or your life, I would suggest you think again. The real winner in business over the next decade will be those who tap into this huge shift and define it."
October 2011 saw the world's population cross the seven billion mark, yet a mind-boggling 75% still do not use the internet.
Jarek Ziebinski, president of Leo Burnett Asia Pacific, says in the next decade, it is not a bold guess to assume that approximately 50% of the eight billion will be online then.
"People will be increasingly reliant on social networking as their primary means of participating in a community. Screens will no longer just dispense content, but will be interfaces that offer much deeper experiences," he says.
"When everyone can customise their data stream, and produce their own content, marketing must offer people value for their time."
Ziebinski says successful brand communication will be more experiential, viral and personalised.
"The content we produce, the contact points we use and the nature of the conversations we have with people will all change. It's only a matter of time before creativity and technology transform how we communicate."
The Social Future
Carolyn Everson, vice-president global marketing solutions at Facebook, says without a doubt business are going to be better in a connected world. Any industry, she says, will be better in an open and connected world.
"Our mission [at Facebook] is to fanatically think about how to make sure we connect people to the things they care about and really that is quite simple. They care about people, they care about places, they care about brands and they care about causes.
"Everything we do is built around that ecosystem of connecting people to the things they care about. From a brand perspective we build social technology to help people participate in that conversation."
Everson says one of the most critical elements in this is the Facebook Timeline – which by early 2012 will be become available to its 800 million-plus users.
"Timelines is the most important product development in the seven-year history of Facebook," she says.
Everson says no longer will we be scrapbooking and documenting our lives in a physical format.
"I can leave the history of my life from the music I listen to, where I travel and all the moments that were important to me on the Timeline and we believe brands are going to have a very, very robust role in the history of peoples life. We think this makes Facebook relevant for generations to come."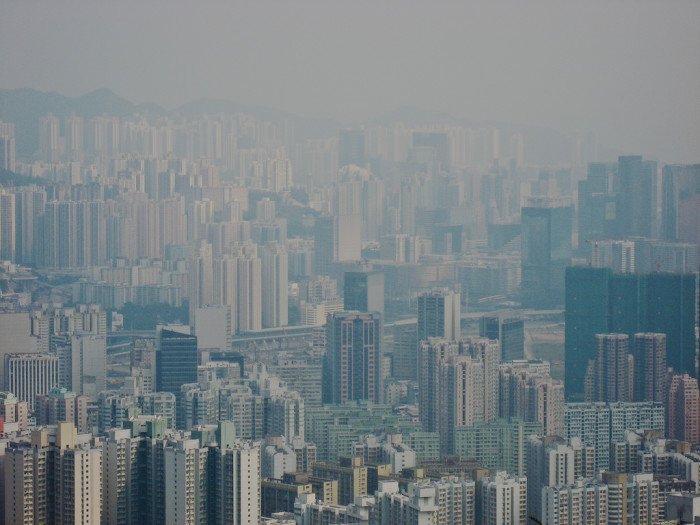 Crossroads
So where does all this leave Hong Kong? And can the city maintain its position as a key strategic hub of Asia? The short answer to this is yes. But it is not without its challenges.
Hong Kong, unlike many Asia cities, will only grow in importance as a gateway to Mainland China. Its geographic location and the fact that half the world's population is within a five-hour flight, will be an asset that many of its regional counterparts can not boast.
The Commerce and Economic Development Bureau says there are long-term challenges facing the Hong Kong economy, such as an ageing population and the imbalance of wealth, but it says promoting key industries, one of which includes the creative industries, and promoting Hong Kong as a knowledge-based economy will be key drivers of growth.
"The centre of global economic gravity has been shifting towards the East, especially after the financial tsunami in 2008. Hong Kong is in the best position to reap benefits from the vibrant Asia," a CEDB spokesperson says.
"Given our sound fundamentals, as long as we keep seizing new development opportunities around the globe and leverage our unique advantages to complement the national development, Hong Kong's economic prospects over the medium- to-long-term remain bright, though we cannot avoid facing ups and downs along with the developments on the external front."
One major issue facing Hong Kong is its ability to attract international talent.
Oliver Rust, managing director of The Nielsen Company Hong Kong, argues Hong Kong remains and will remain an international finance hub. But he says schooling, education and the environment are issues the government will have to address.
"Talk to any of the chambers in Hong Kong and they have major two issues in trying to attract international talent. The first one is the pollution and the second one is the number of places at international schools. I think that is something the government does need to look into to ensure there is continued sustainability," Rust says.
But despite this he argues Hong Kong possesses many advantages that will sustain its position as a key market in Asia.
"The economic positioning of Hong Kong, the complexity of consumers and the level creative of talent will continue to keep it a strategically importance market."
So as the next decade approaches it is not just Hong Kong that will have to confront the many challenges to business, education, technology and the environment. Business right across the globe will have a role to play and, if done correctly, consumers will reward them.
Follow us on our Telegram channel for the latest updates in the marketing and advertising scene.
Follow