Let's face it. Lately the number one destination for socialising with your loved ones is through social media. There are more than 500 million Facebook users in Asia and 307 million monthly Twitter users worldwide according to internetworldstats.com.
For brands using social media and their community managers, this signifies a growing audience to entertain and intrigue. It's great because we love creating and sharing a barrage of content so that our brands grow.The scene is rosy until you think about how many other brands have social media managers who feel the same way.
We constantly publish content that may look like this to the average social media user: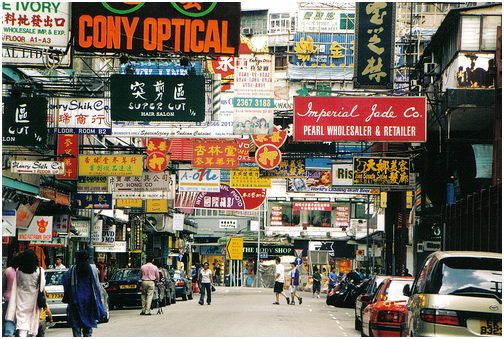 While we are aware that we may be overcrowding their news feeds, we can't seem to stop.
We have to remember that people joined our pages for a reason. There was something about the brand that made them want to hear more from us. So how do we keep this interest alive and excite others to be a part of it?
The answer simply lies in creating engaging content which starts with good storytelling. As a content creator, we should look forward to tell more than facts but stories that are relevant to our online audiences.
There are more than a few ways to tell a great story. Here we list eight easy ways to become an awesome storyteller on social media:
1. Create relatable narratives
What is the most important part of socialising? Is it the time of day, the car you rock up in or the people you meet?
People care about people. The one way to make your content relatable is by presenting audiences with a person or persona they can identify with.
The excitement of placing yourself in someone else's shoes and looking at the world through different eyes was taken literally by Russian photographer Murad Osmann. His 'Follow Me To' Instagram series sparked great interest worldwide and as a result took his follower count to 3.3 million.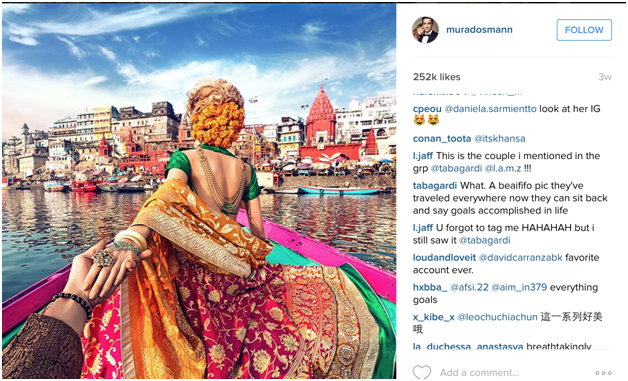 On a similar note, when the Coffee Bean & Tea Leaf (Singapore) profiled the tourist spots in Singapore and successfully created a connection with their audience by showcasing the core of the Brand in a more relevant local setting.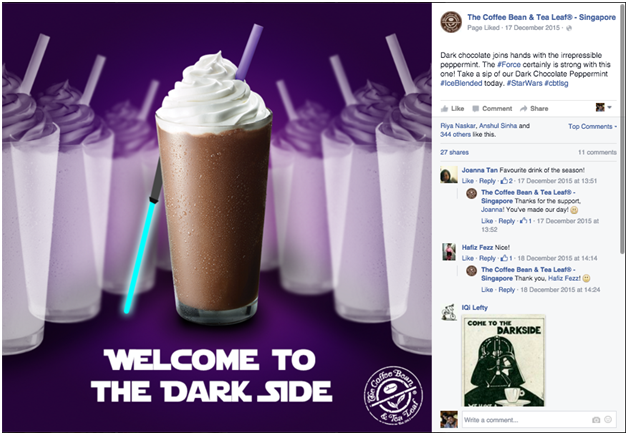 2. Offer something new
You know how valuable originality is when it comes to telling a story. Apart from marketing launches, highlight something that audiences don't know about or haven't seen. It's all about allowing them to associate you with something spellbinding.
Remember Chicken Treat's campaign with Betty the tweeting chicken? As bizarre as it sounds, the fowl campaign saw an 8% sales increase within 10 days (Business Insider Australia). It included fake training videos for YouTube as well as live events on Twitter and Periscope. Fans could track the story behind Betty in real time.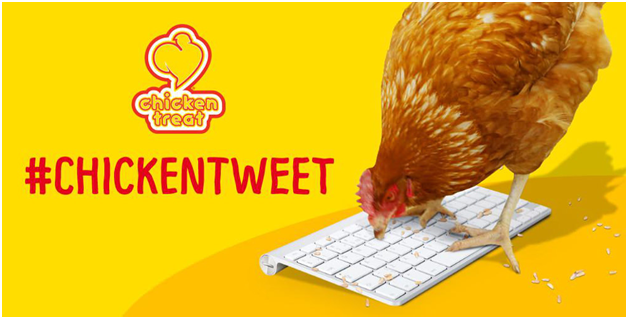 Nanyang Business School, on the other hand, creates fresh posts with an interactive flare. With this campaign starting off the year, NBS connects local and international audiences in a single move with a Singlish guide - a fresh take for students who are settling in.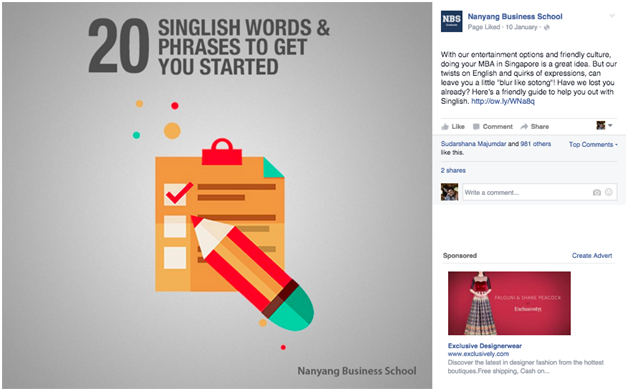 3. Stop advertising your brand 24/7
Your social media channel isn't a perpetual billboard for your followers. To be a good storyteller, tone down announcements about how great your brand is. Tell people about 'who' your brand is.
We've seen many issues raised about the pressures people face regarding self-image on social media. It's our job to quash such negativity. Let's not focus on making people 'like' us all the time. Instead let's focus on making them feel welcomed.
Think about why people would be interested in joining your community. What is it about your journey that strikes a chord with them? People tend to go on channels like Facebook and Instagram to check on their friends. How can your strategy support such a habit?
A great example of a brand that supports their customer's browsing time is Delta. Their Twitter feed is filled with useful facts about aerodynamics, flying, history and most importantly uplifting and earnest quotes.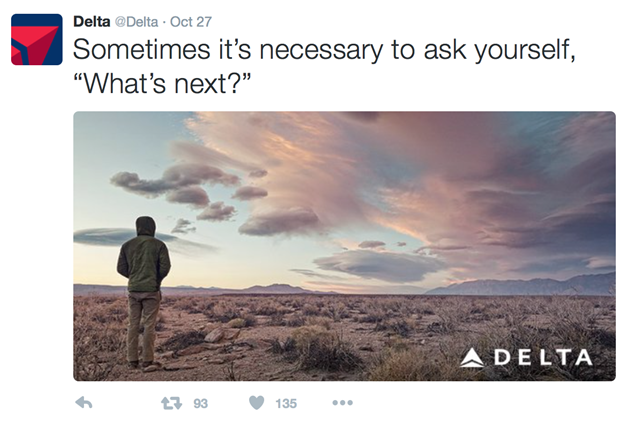 These are great examples about how shining the spotlight on your customers and making them the driving force of your campaigns help you tell better stories. Here's another great example from Tigerair.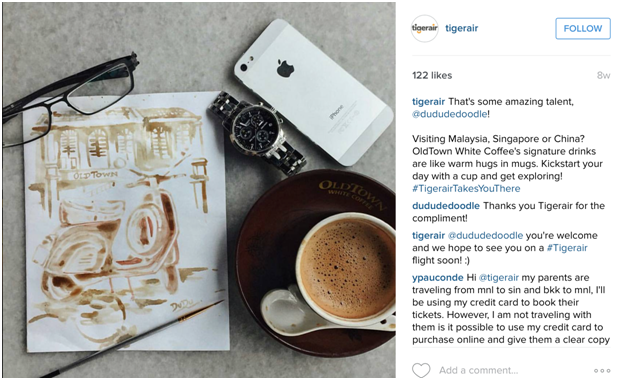 4. Listen more
Data can tell you what are your followers' interests and where they are located. What it can't tell you is how they feel about things. Knowing the way people feel about certain subject matters can tell you what they're interested in. This is the key for building effective stories on social media, especially when you have people's attention for an average of only eight seconds (Independent, UK).
Listening to your followers will give you inspiration, allowing your content to be well-received. So what's the best way to do this? Create conversations, experiment with your content and wait for the stream of comments. Additionally, peruse channels where your target audiences are for opinions about themes to incorporate in your content.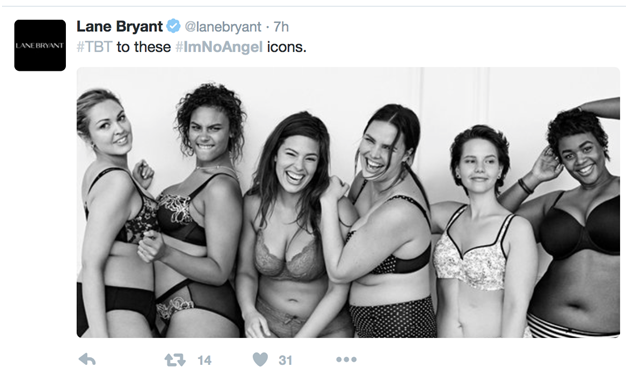 Plus-size clothing company Lane Bryant based their entire campaign on social listening with their '#ImNoAngel' campaign. As a result, they created a social media movement (especially on Twitter) where women all over the world were spurred to participate - whether they purchased Lane Bryant clothing or not. The brand listened and created conversations, causing the campaign hashtag to appear on Twitter feeds over 7,000 times (MSNBC).
5. Be timely
Do you realise that social media is the most sought-after medium for current events and breaking news? According to the Sensis Social Media Report 2015 (Australia), 40% of internet users go on social media to get information on current news, whereas 20% of them use it to follow brands for promotions.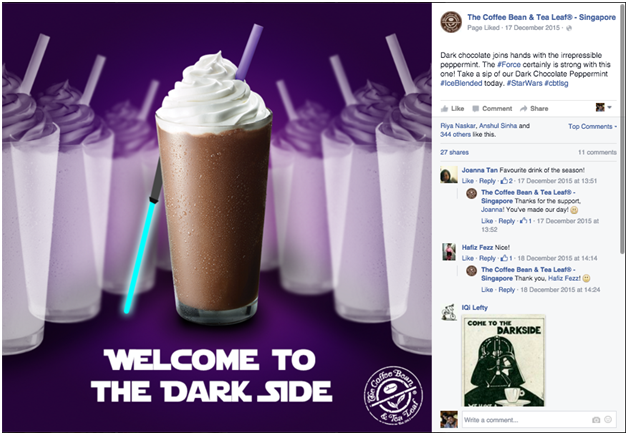 It's far more important to create stories with real-life events than to focus on creating news about your brand. Leverage on timely events and conversations to build momentum. This will also make your brand more current as you ramp up engagement with relevant stories.
6. Communicate what you stand for
What does your brand actually care about (apart from driving sales and boosting ROIs)? What social beliefs or causes do you align yourself with? It's important for your brand to ensure that they talk about it as it helps humanise your brand and attract the attention of audiences who support the same things you do.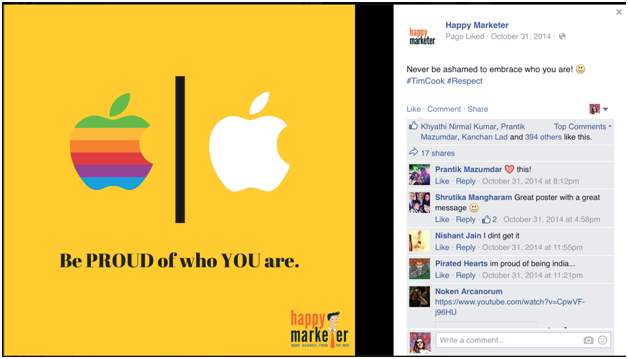 It is reported that 64% of millennials today use social media to express their views about social issues to friends and companies (Mashable). Apart from being authentic, your social media storytelling should evoke emotion. Uncovering the story of your brand's and its CSR efforts could be the key to winning the hearts of your audiences.
7. Have an identity
Life's too short to let your brand sink into the mosh pit of social media profiles. Becoming a storyteller on social media means identifying your quirks as well as rough edges, and exhibiting them, sometimes in full view of audiences. Think about how what makes your brand distinct. It's always good to make a story that is packed with a unique and memorable flavor.

Think about your brand as a person. What kind of sense of humor would it have? What does it feel happy or sad about? What are its routines? There's no point in sounding like an excitable yuppie for all your posts. Your brand can have moods. It can also express the highs and lows of growing.
8. Inspire Action
You know your story is powerful when it compels audiences to seek a fresh perspective and act positively as a result. We all want to live in a world filled with empathetic people. The way to inculcate this is to make thought-provoking content. Build a story that has meaning to your target audiences so that it inspires them to share it with others they care about.
It's important to also make audiences feel good about the message you're presenting to them. The best example is Always' #LikeAGirl campaign that comprised a video surrounding the theme of women empowerment. The narrative had young girls thwarting the sexism behind the phrase 'like a girl', causing viewers to think twice about their attitudes.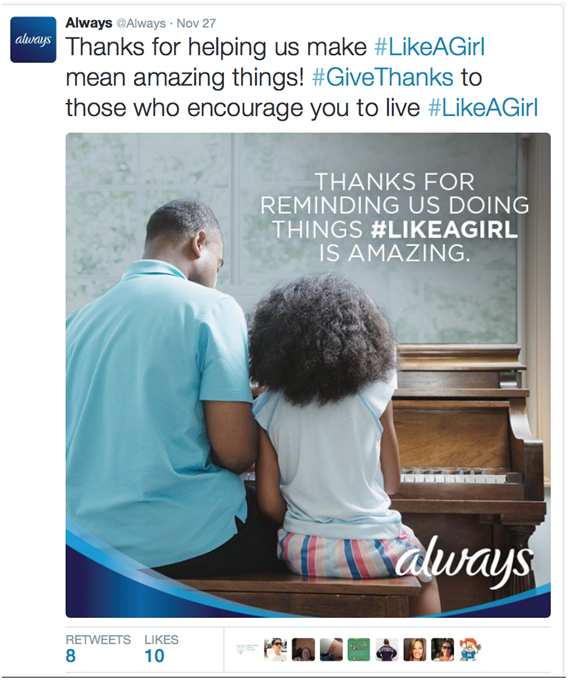 76% of people between the ages 16 and 24 changed their perspective of the phrase. The video got 54 million views on YouTube, proving to be a very successful piece of content that inspired a positive action.
While we might not have the full understanding of why people follow us,  we can continue to grow their interest and be a part of their lives. We can also hope that by doing this, more people will join us along the way.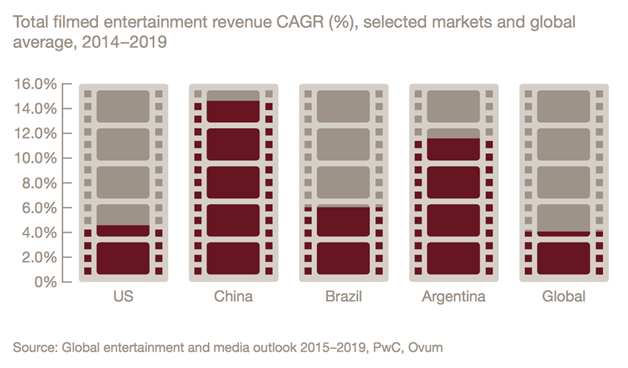 There is no clear data to measure how successful storytelling is, but we all know that people love stories.
This year 67% of the most common products purchased online in Asia were books (Go Globe). Looking at film media, according to PWC the total global revenue for filmed entertainment will grow from US$88 billion in 2015 to US$104.6 billion by 2019. These two types of industries are perhaps the strongest examples of storytelling and reflect an undying human thirst for great narratives and heartwarming stories.
So go forth and build your best stories on social media! If you have any suggestions about storytelling tools, let us know in the comments below. Our team of social media storytellers are always happy to hear your views and give you insights about successful marketing practices.
The writer is Tanisha Sharma, a digital content writer at Happy Marketer.