To rejuvenate its brand image, 7up has rolled out a new thematic campaign with a four-minute online video themed "Days of being refreshed". The video has reached over 1 million views in a week.
Launched by Uth Creative Group, the new thematic campaign captures the trend of the classic movie "Days of Being Wild" being revisited, and takes a twist on the story to convey the campaign message – 7up can easily mix with different ingredients to create special refreshing beverages.
It takes reference to the charismatic figure of Leslie Cheung's character Ah Fei, the nostalgic mood in the movie, and the iconic one minute scene where Ah Fei meets So Lai-Zan, to resonate with audience and create viralability. Gregory Wong is chosen as their spokesperson to act the character Ah Fei.
In the video, Gregory imitates approaching the actress Jane, while in fact he is mixing 7up special and bring out the campaign message. The word "mix" in the campaign is playing on another of its Cantonese connotation: winning one's affection.
The iconic 1-minute scene is twisted to be owned by 7up mixology for refreshment, and of the 1 minute can always spend to cultivate to begin a romantic relationship.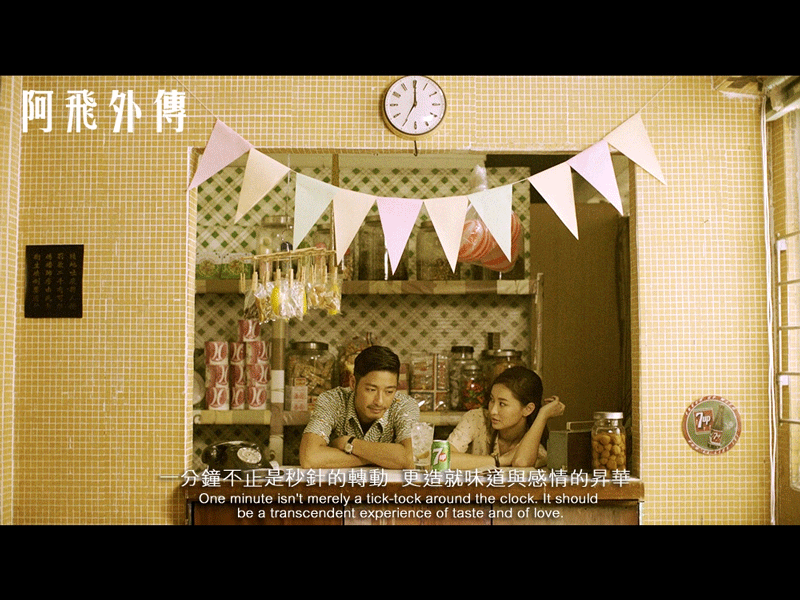 The brand told Marketing that by employing nostalgic mood and memorable script of the movie to resonate with audiences and also convey the attributes of the product, "that is refreshing, and our witty brand personality."
"In such a multi-screen world, digital media played a significant role in the use of social media to engage and influence our customers, especially for our key target audience, youngsters aged early 20, virally to raise the awareness to the public and drive interaction; digital and social are also relatively cost effective," explained the spokesperson of 7up.
Apart from the online video, the brand also liaised with partners like Quick Service Restaurants, Tea Meal House and restaurants to promote the "mixology" to activate their target.
Credits
Managing partner: Desmond So
Creative partner: Charles Wong
Head of digital: Ada Lee
Account director: Winnie Yuen
Senior art director: Ray Tang
Art director: Anka So
Copywriter: Hayden Chan