As part of its 70th anniversary, jewellery brand Poh Heng has launched a photo exhibition called "A Journey of Trust", which features images of local personalities and people with their loved ones. The exhibition runs across Orchard Road and boldly features images of two same-sex couples on an OOH billboard.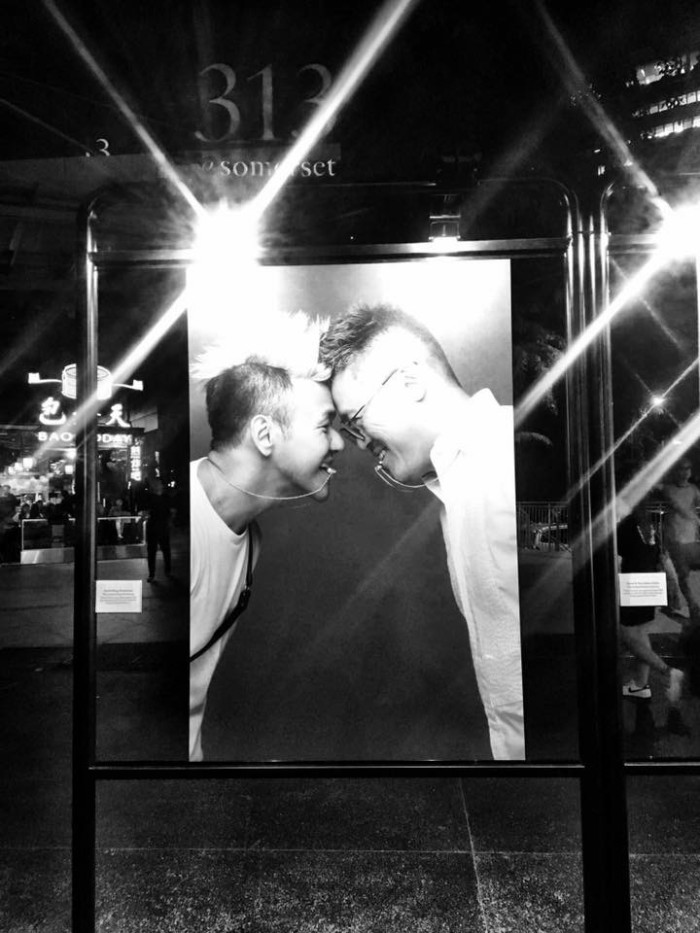 Unconventional for a local heritage brand, Pamela Seow, marketing and communications manager of Poh Heng, said in a statement to Marketing that the campaign was created to display how all of the relationships embody the value that Poh Heng stands for - that is trust, regardless of gender. The photo assets are also being shared on Poh Heng's social media platforms and an exclusive Poh Heng 70th Anniversary heritage video is also currently running online.
While Seow did not directly comment on why the same-sex couples were chosen for the ad, she said, "The exhibition, A Journey of Trust, was conceptualised to honour people from all walks of life, races, ages, and vocations. It is a celebration of the relationships and friendships we enjoy with our customers all these years."
[gallery link="file" ids="227830,227831"]
"It is a pictorial journey of their most compelling stories," she added. Seow added that the campaign was created to demonstrate the importance of a heritage brand in keeping up with the times. The team at Poh Heng started working on the concept and plans for the 70th anniversary as early as last year. It collaborated closely with both in-house and with agency partners to conceptualise and execute the campaign.
Currently, Poh Heng Jewellery is looking for an agency to handle integrated marketing duties. It has enlisted R3 to aid with the pitch process. In an earlier conversation with Marketing, Seow said R3 was engaged to perform a pitch process, to find Poh Heng an agency partner which can take the brand to new heights.
As part of the celebrations, the brand is organising numerous activities this year that include company staff participating in a volunteer activity, bringing children from Children's Aid Society, Melrose Home, on a day trip to Jacob Ballas Children's Garden, and treating them to a fun day out with games and activities at the garden.
"We look forward to deepening engagement with the local community through other future social programmes," she said.