Yesterday, we met the world's cattiest corporate Twitter account - Britain's Tesco Mobile. The brand has been tweeting snarky little comments to the public and this in return has gotten it immense traction.
(Have a read: Is this the world's cattiest corporate Twitter account? )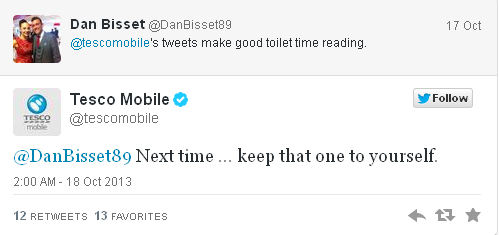 And it looks like going catty is a great way to go when it comes to Twitter.
Here are more catty brands who have been taking cheeky swipes at their followers or competing brands and getting away with it.
1. Taco Bell vs. Old Spice

Remember the feud between Taco Bell and Old Spice? Take a look.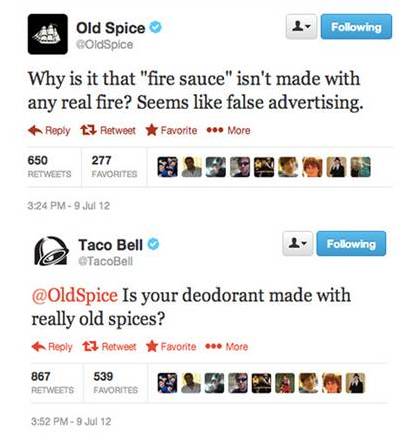 2. Oreo vs. AMC Theatres

Oreo also picked a fight with AMC Theatres when it prodded Oreo fans to sneak its cookies into the theaters.
3. KitKat vs. Oreo
The cheeky cookie makers also didn't stand down when it was challenged to a game of TicTacToe by fellow chocolate enthusiasts at KitKat.
This was triggered when a fellow fan of both the brands tweeted her  love of chocolate as she was following both Kit Kat and Oreo on Twitter.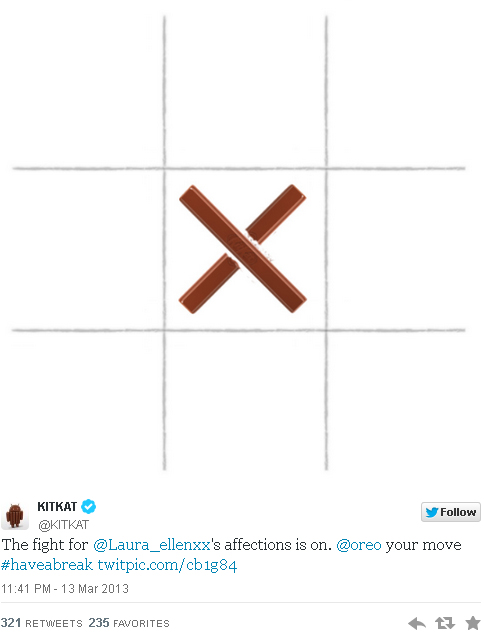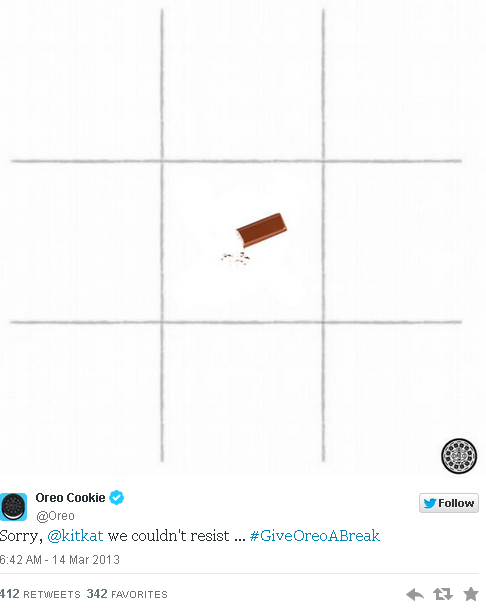 4. Taco Bell vs.  Karen
5. SEGA vs. Justin

6. O2 vs. Graham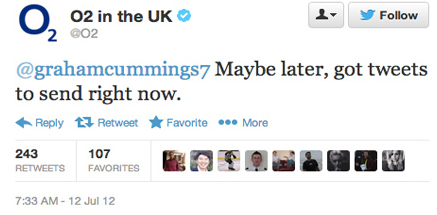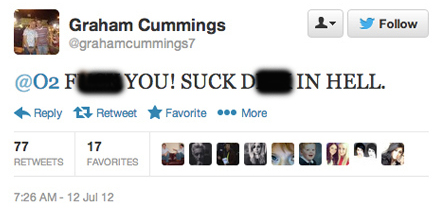 Kudos to these brands for being bold enough to show your personalities!
*Image from Buzzfeed.