The dramatic changes taking place across the business world has turned previously held notions of marketing on its head. Nowhere is this more evident that in China. But how do these changes affect the future of marketing in the world's most populated country? And what are the opportunities for brands?
OMD China has launched the Future of China, a study that explores the outlook of Chinese consumers towards their future.
1.Health concerns bring opportunities
Chinese people are more stressed as more change experienced. According the research, 45% of Chinese consumers feel anxious, especially Tier 1 residents. Of those surveyed, health is the number one concern – 50% worried about pollution, and 55% were concerned about food safety.
These concerns provide a big opportunity for brands in the health sector, from technology to control pollution, solutions to manage individual health or products to help save for medical inevitabilities.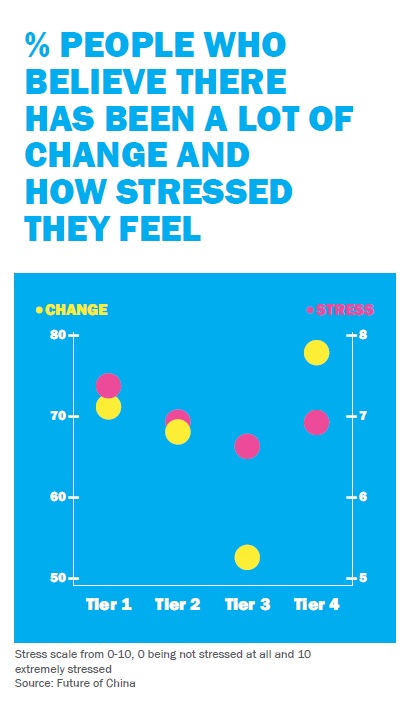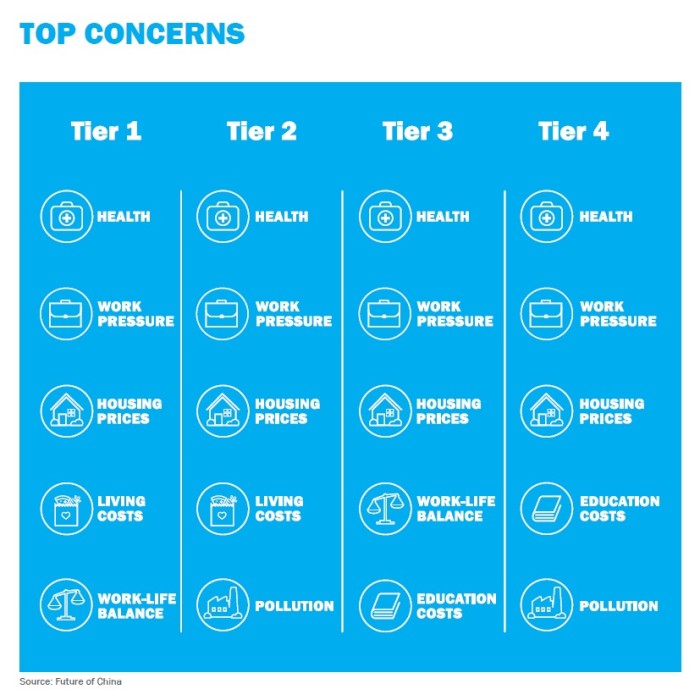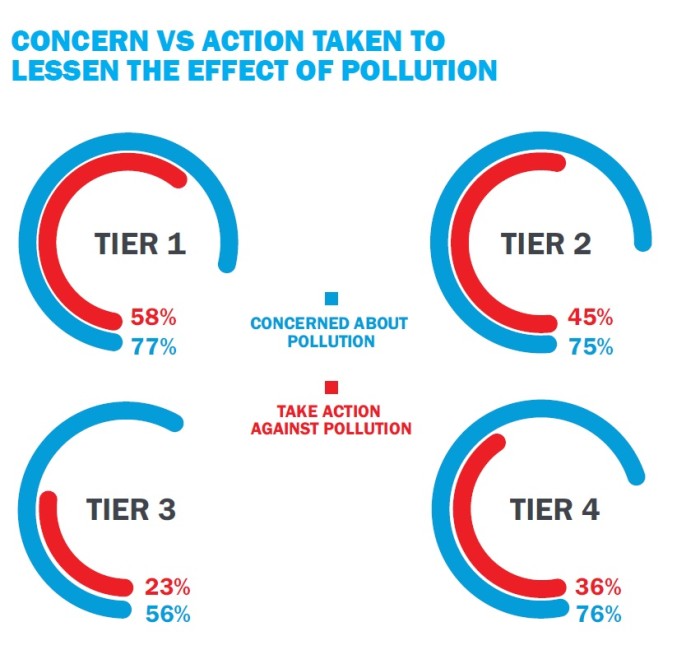 2.Luxury remains a status symbol
The status of a Chinese person is still predominantly determined by what he owns. Luxury cars (66%), and big houses (66%) remain the ultimate status symbols. The thirst for automobiles and property has fueled the continued growth in the luxury auto market and rising real estate prices.
Despite the slowing Chinese economy, SUV unit sales in the first half of 2015 surged 48% compared to the same time in 2014. New home prices in Beijing and Shanghai are up by 6.5% and 10.9% from 2014.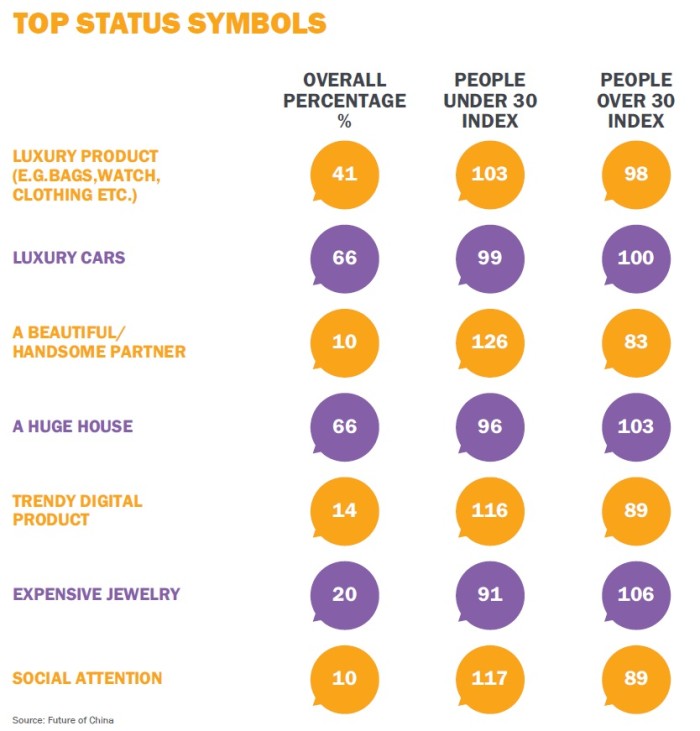 3.Online spending keeps rising
The report found that online shopping in China accounts for 27% of total spending, compared to 10.1% in APAC and 7.3% globally. This number rises to 37% in Tier 1 cities and 39% amongst Post-90's.
Savers are also finding online bargains: at least one-third of respondents who saved significant amounts of their income spend 50% or more of their money online.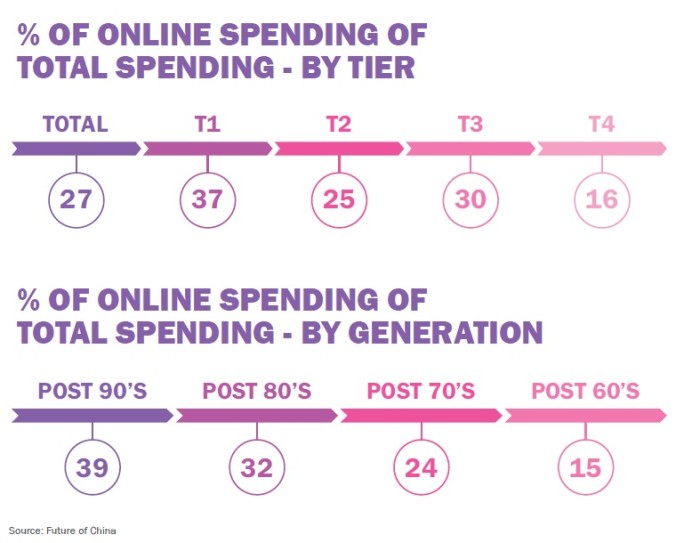 4. Made in China: The rising strength of local brands
As local Chinese brands more focus on business results and emphasis on consumer needs, how consumers perceive local brands has shifted. Twenty percent of the respondents said they always chose domestic brands because they believe in the quality of their products. Another 40% prefer local brands and agree that product quality is getting better.
Preference does shift across different city tiers. Tier 2 cities show the highest preference for international brands. In Tier 3 and 4 markets where many foreign brands either lack presence, awareness or distribution, domestic bands have absolute dominance.
Preference for local brands transcends almost all product categories. In mass categories like quick service restaurants, body wash, and home appliances, this inclination towards local brands is close to two times stronger than for their foreign counterparts.