The city-wide 1600 Panda Tour has taken Hong Kong by storm. Their movements have dominated headlines since arrival, backed by its dedicated Facebook page which has reached 31,000 likes and counting.
"Given the substantial reach and positive sentiment the campaign has gathered already, it has been incredibly successful," Chris Dobson, head of strategy, APAC, Imagination, said.
So what fuels the success of the paper panda tour?
1. Strong viral power
Let's face it, everyone loves Pandas and this given the campaign a head start. That coupled with the buy-in from a big brand like Cathay Pacific, various property owners and governments helps to pull this off.
"But the beauty is in the simplicity," Dobson said. "The Panda's create such a great visual spectacle you can't help but take a picture and share it. The number 1600 ensures the message is never lost amongst the cuteness."
Indeed, the 1600 pandas know where to visit. From the Hong Kong International Airport, Tian Tan Buddha, Tsing Ma Bridge, Mai Po Nature Reserve, to Mong Kok, they pick the most iconic landmarks in Hong Kong ensuring both locals and tourists are fully engaged.
The campaign also tapped on celebrities to boost exposure. Even before the pandas landed in Hong Kong, celebrities such as Twins, Shu Qi, Sammi Cheng Vivian Chow Wai Man, Carina Lau, Chrissie Chau and the latest Dayo Wong Tze-wah were promoting the campaign on Facebook sharing panda photos.
This on top of its virtual Facebook stickers amped up the viral power of the campaign. The stickers will soon roll-out on We Chat as well.
2. Humanity
"HongKongers are generally attracted to all things fun and iconic. This notion applies to pandas as well which share a deep emotional connect with locals having been part of the Hong Kong community for years," Ben Taylor, president Asia Pacific, Jack Morton Worldwide, said.
"The campaign effectively resonates with HongKongers by putting the pandas into recreated situations of our everyday activities," he says.
3. Clear and succinct messaging
"By simply seeing 1,600 pandas in one central location within the parameters of one's view, it really makes you more aware of the reality – "Wow, this is all that's left! We need to do something about it." So this campaign definitely meets its goal," Taylor said.
The selected venues also resonate with these values. For example the Ming Gor restaurant, commonly known as "the charity guy" provides affordable lunch boxes to underprivileged people in Sham Shui Po.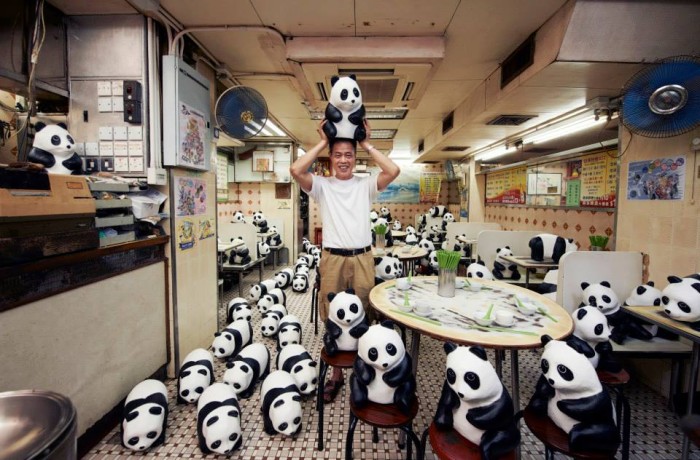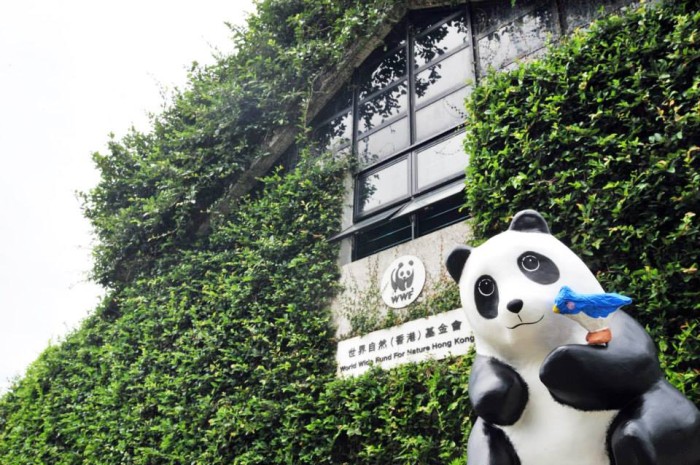 Now that the campaign has got off to a roaring start, Imagination's Dobson said the next challenge is to capture the positive sentiment and keep the momentum going.
"We always look to extend the life of the campaign and this could be done digitally – not just through sharing but encouraging more and better conversations online," said Taylor.
"As an awareness push it's a huge success, but people have short memories – how will they turn this into something more lasting? That will be worth watching," added Dobson.
SK Lam, creative director of AllRightsReserved, responded that what's more noticeable is the heavy dose of storytelling in each spot.
"The campaign is touching because it's not a drama, but something authentic."
He half-jokingly said they could have attached the pandas in the backgrounds by using photoshop.
"But the whole point of the campaign is authenticity. Which is why having a passionate crew is important."
He added: "What's remarkable is that during the journey we keep trying different executions to place the pandas. Like the stop in Mong Kok today, we will place the pandas with a real-time game interacting with passersby."