To mark Valentine's Day, AllRightsReserved, along with five other local parties, are set to transform two iconic landmarks in Hong Kong into a sea of glowing roses, as part of a global art initiative "Light Rose Garden".
Originated from Korea, the exhibition is made up by 25,000 glow-in-the-dark roses installed with LED lights.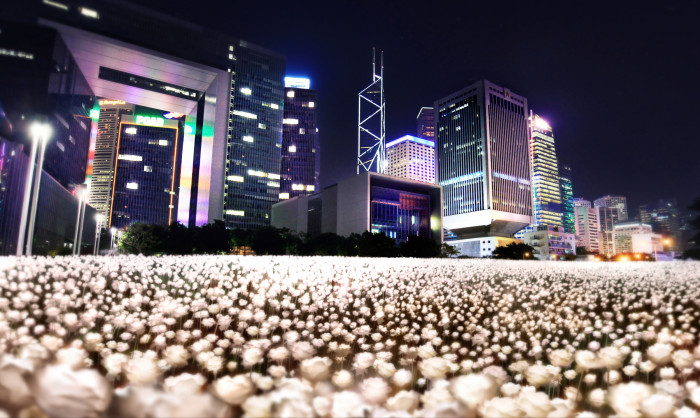 This romantic set-up has generated a huge buzz since it was displayed outside the Dongdaemun Design Plaza in Seoul. Its creative team, PANCOM, has now decided to let the sea of roses blossom all over the world, organising the first world tour while picking Hong Kong as its first destination.
In Hong Kong, the installation comes in two parts, representing the different vibes brought about by the Valentine's Day from the West, and the Lantern Festival from the East.
The tour in Hong Kong is co-created by beneficiary Fair Trade Hong Kong Foundation (FTHK), curator AllRightsReserved, sponsor GP Batteries, and supporting units Hong Kong Tourism Board, the Leisure and Cultural Services Department and PMQ.
The first phase, running from 14 to 16 February, will take place at the Central and Western District Promenade, set to leave visitors a romantic moment against the backdrop of the beautiful Victoria Harbour.
Then from 20 to 22 February, the second phase that celebrates the Lantern Festival will move to the adjacent Tamar Park, placed against the backdrop of the Central business district and its tower skyscrapers— the most vibrant sight of Hong Kong.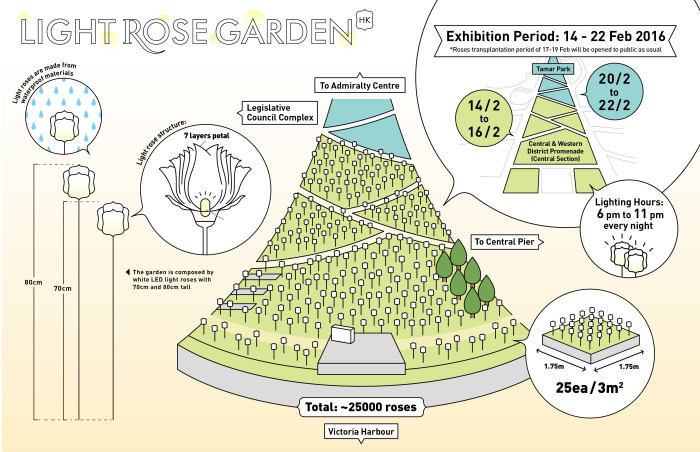 The rose garden will open partially and please comers with a touch of love during its migration between 17 and 19 February. The project will run with a charity sale of rose motion lights, jointly organised by FTHK.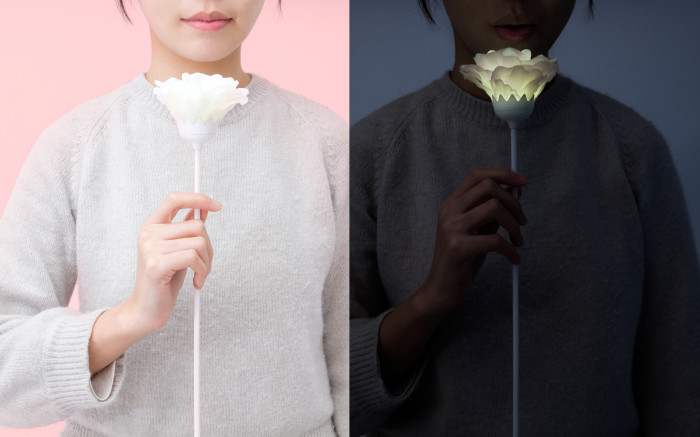 [gallery link="file" ids="122910,122911"]