Feeling swamped (or even suffocated) by advertisements targeting you online? You are not alone; 30% of Chinese respondents of Kantar TNS' Connected Life research felt the same.
According to the research, 3 in 10 Chinese respondents said they felt they were "constantly followed by online advertising". However, it was little bit lower than global average of 34% and that of the APAC region (33%).
Globally, just over a quarter (26%) of respondents admitted to actively ignoring content form brands. For Chinese respondents this number was a bit lower; 24% respondents will "actively ignore" online content from brands, roughly on a par with the APAC average (23%).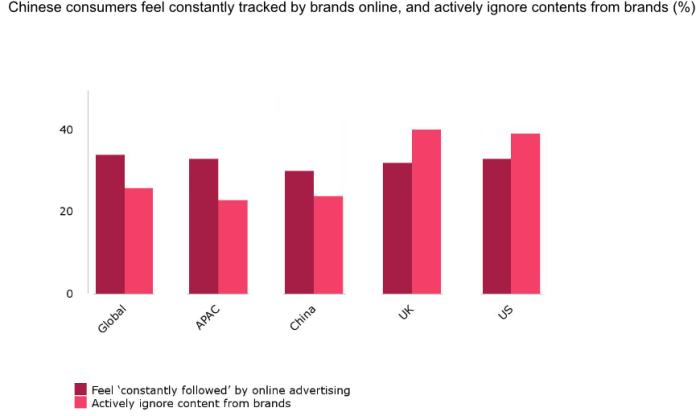 From this perspective, China is a relatively "brand content friendly" market, because the rejection rate is much higher in the United Kingdom (40%) and the United States (39%), indicating it is more challenging to attract consumers via content marketing in these two markets.
Similarly, Chinese respondents are less concerned about being followed by brands online, because only 27% of them said they "object to the idea of their online behaviour being tracked by brands", which is lower than global average of 30% and slightly higher than APAC average of 25%.The privacy concern is a much bigger issue in UK (46%) and US (43%).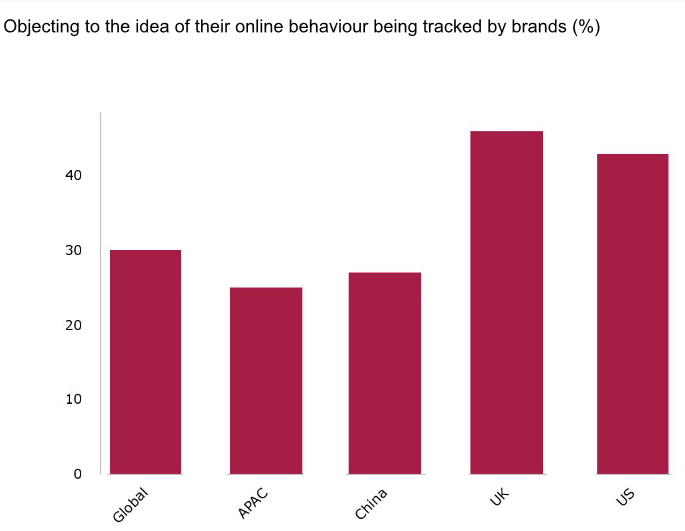 When talking about a brand, only 31% of the Chinese youth said "they trust what people say online about brands more than 'official' sources".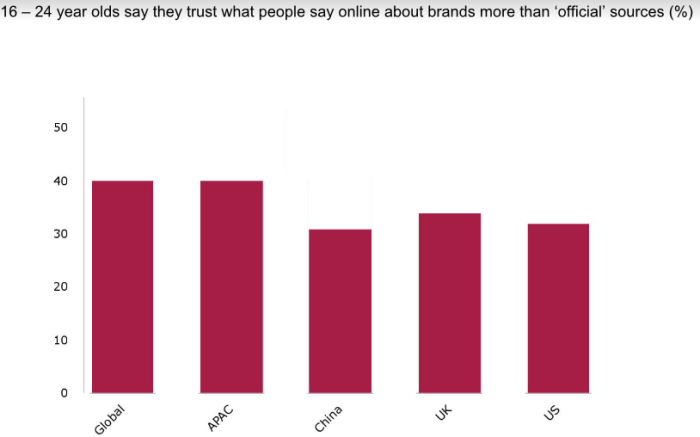 The report suggested that marketers' priorities need to change if they are to avoid being locked out of the moments that matter in people's lives. A more nuanced understanding of what connectivity means to people, and the role that different platforms actually play for them, is a great place to start.
The study covered 70,000 consumers from 57 markets around the world, including nearly 2,500 from China.
(Photo courtesy: 123RF)