Heineken has rolled out its new global campaign, "Shape your city", inviting all "city-shapers" to get on board the first-ever illuminated tram bar in Hong Kong.
Building on the brand tagline of "Open your world" which aims to stimulate aspiring men of the world to go beyond their borders to make progress in life and get the most out of the world, the latest initiative encourages people to contribute to their city as the Dutch brewing company believes that a city is a canvas that everyone can paint on with their own colors, and small acts pile up can lead to unexpected consequences that transform the whole city.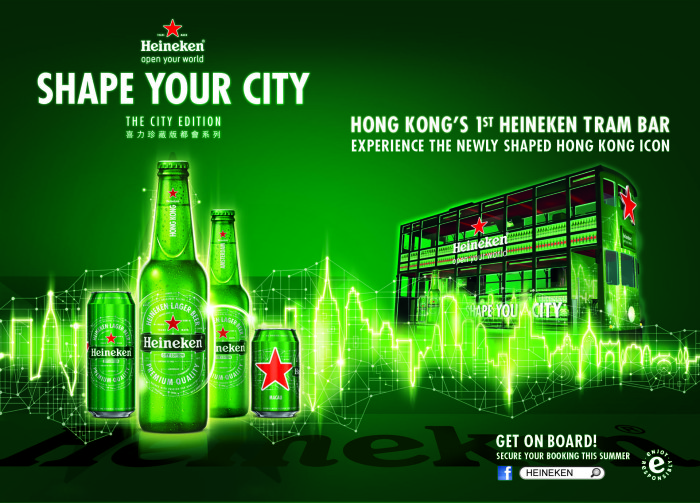 "Tram is undoubtedly one of the most remarkable local icons of the city and is at the heart of every Hong Kongers," said Ernest Lam, general manager of Heineken Hong Kong.
"By reshaping a tram with over 100 years of history inside-out and create the first-ever illuminated tram bar in Hong Kong, it provides a whole new bar experience and environment to connect and foster inspiring dialogues between local citizens. Together, we shape the city with every small act starting from Heineken."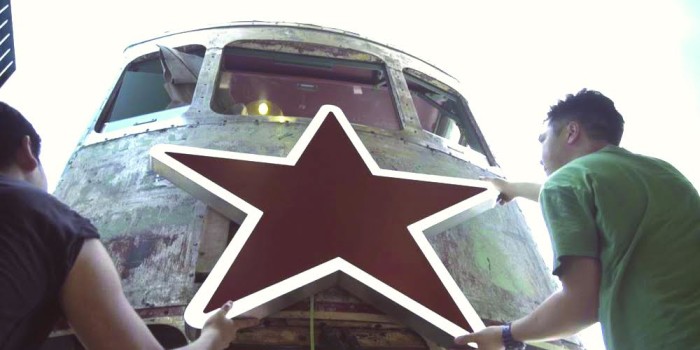 Starting from 28 July to 20 August 20, the tram bar featuring the iconic Heineken red star at the tram front and the shocking green illuminated body with visuals of the new packaging will be running between Western Market and Causeway Bay on every Thursday, Friday and Saturday every week. There will be three approximately 45-minute rides per night.
A series of newly designed "The city edition" bottles and cans featuring 18 of the participating cities including Hong Kong and Macau will also be available during the campaign period.