Tribal Worldwide Hong Kong has joined forces with teeth alignment brand Invisalign in creating a digital campaign, targeting consumers who enjoy taking selfies.
This campaign has a twofold purpose; one which makes consumers aware of how the condition of their teeth impacts their smile and outward appearance and the second being a marketing strategy which will have the whole nation taking selfies.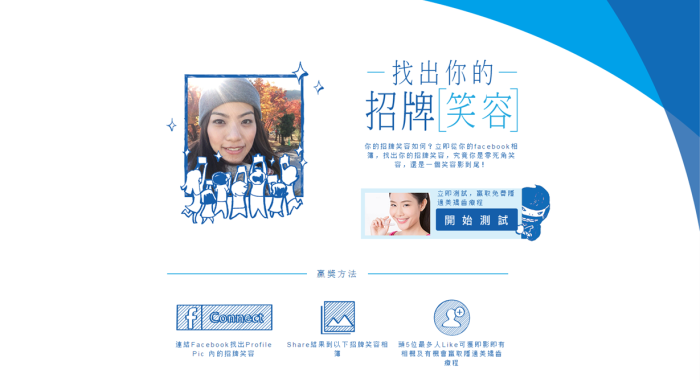 The agency activated a campaign on Facebook capturing the attention of numerous consumers using an interactive game. The game not only has people taking selfies but also informs them of the significance of aligned teeth which creates the perfect smile. The game uses face recognition to scan users profile pictures and smile type, this is then used to assign one in a range of fun smile personalities in the shape of customised animation.
Participants then share their smile type with their friends which encourage many more participants to get involved with the smiling craze. Tribal Hong Kong not only creates this game but designs a competition with a chance to win a free alignment treatment.
Gigi Tsui, director of marketing for Invisalign Greater China said, "Each individual is entitled to a unique smile and the ability to express themselves with confidence."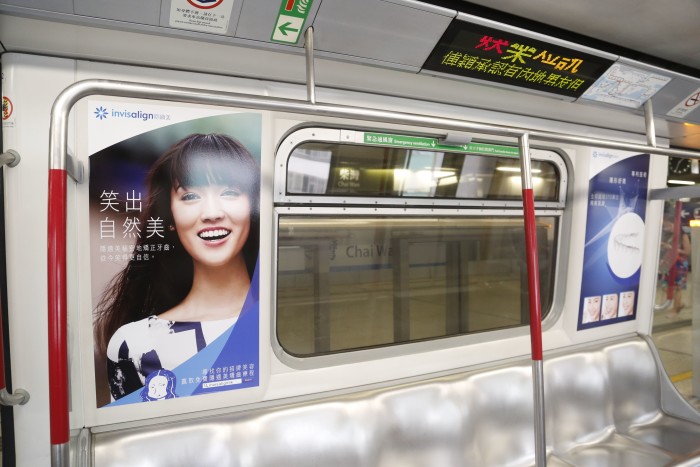 This digital marketing campaign subconsciously points consumers to Invisalign, in order to fix their teeth insecurities. By pushing traditional boundaries they attract new consumers lining up to try the treatment.
Marco Lam, head of digital creative for Tribal Worldwide Hong Kong says, "Invisalign is not only innovative in terms of their technology, but is also unafraid to push the boundaries in a very traditional category."
Teaming up with the digital transformation guru's has been effective for Invisalign. The vision of the company has been broadcasted through media channels; they have shared their life changing solutions amongst their target audience in the best way possible using digital interaction.
The campaign was launched in Mid-July and is supported by online banners, outdoor placements and key opinion leaders. Through this the company's message is being highlighted by both digital and traditional methods of advertising.
Credits:
Agency: Tribal Worldwide Hong Kong
Managing director and Chief creative officer: Carol Lam
Head of Tribal: Leo Tsui
Head of Tribal creative: Marco Lam
Associate account director: Desmond Li
Senior planner: Adrian's Ts'o
Project manager: Billy Cheung
Senior Copywriter: Joe ting
Assistant art director: Iris Law