Chinese New Year is about traditions, both longstanding and emerging. But what does the modern CNY celebration really entail?
To find out, DigitasLBi Hong Kong turned to what some would consider the modern barometer of cultural connotations: Instagram. The digital agency has worked with its social content marketing partner Stackla by leveraging the "cloud vision API" from the Google Cloud Platform using AI photo recognition tools and analysed 32,006 objects from the 7,450 images that Hongkongers shared on Instagram over the festival to uncover hidden truths.
Friends vs. Family
Chinese New Year has always been, and will always be about family. But what constitutes family in Hong Kong today? Is it just those people who share your name or is it those crazy people you sing karaoke with at 4am?
vs.

Winner with 75% of posts: friends
Hiking vs. Shopping
What better way to enjoy the extended holiday (and escape the nagging aunt who won't stop asking when you're going to get married) than indulging in one of Hong Kong's two favourite pastimes? But is it the paths of Lion Rock or escalators of Time Square that people are scaling over CNY?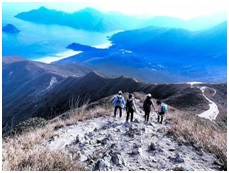 vs.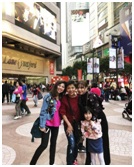 Winner with 77% of posts: shopping
Chicken vs. Seafood
The New Year's Eve dinner is perhaps the most important dinner of the year. But what adorns Hongkongers' dinner table? Is good luck 'Gai' (Chicken) or future prosperity 'Yuu' (Fish) Hongkongers are digging into?

vs.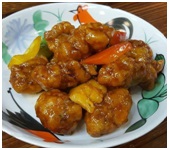 Winner with 55% of posts: seafood
Man Mo Temple vs Wong Tai Sin Temple
Paying respects to ancestors while praying for health and prosperity in the upcoming year is an essential CNY pastime. But where do Hongkongers light their incense?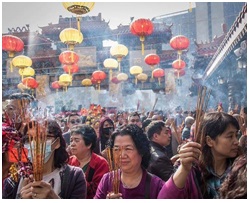 vs.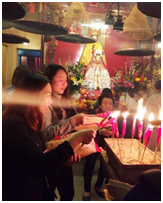 Winner with 52% of posts: Man Mo Temple
Dogs vs. Cats
It's widely recognised that the internet was created in order to post and share pictures of cats. But does entering the Year of the Dog tip the balance towards barks over purrs?

vs.


Winner with 79% of posts: dogs
Carnival vs. Parade
What would Chinese New Year be without extravagant displays of music and colour? Whether through The Cathay Pacific International Chinese New Year Parade or The AIA Great European Carnival, Hong Kong's largest brands are flexing their sponsorship muscles in the hope of bringing their customers together.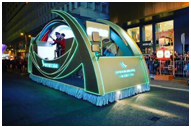 vs.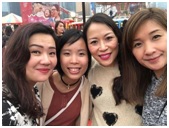 Winner with 73% of posts: carnival
Times Square vs. Harbour City
Over the CNY holiday period each of Hong Kong's many malls is adorned with elaborate displays of red and gold. We've already established that CNY is a shopaholic's dream, but which mall wins CNY?

vs.


Winner with 64% of posts: Harbour City
Peninsula vs. Mandarin Oriental
For many families' luxury hotels are the epicentre of their Chinese New Year celebrations. But which of Hong Kong's iconic properties captures the hearts of Hong Kongers this year?

vs.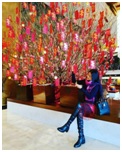 Winner with 80% of posts: The Peninsula