Let digital advancement boggle the mind, this time with a plane detecting billboard.
A concept ad for British Airways, to be launched at Piccadilly Circus, is to run on a video billboard technology that is programmed according to flight schedule and where it is flying in from.
Following its billboard in Chiswick, London of a little girl pointing at a particular area in the sky with copy identifying the flight and where it's arriving from, the video billboard will feature a young boy doing the same, except mobile and in real-time.
The highlight of this billboard is that the young boy will accurately know the flight number, where the plane is flying in from and exactly where it can be seen overhead.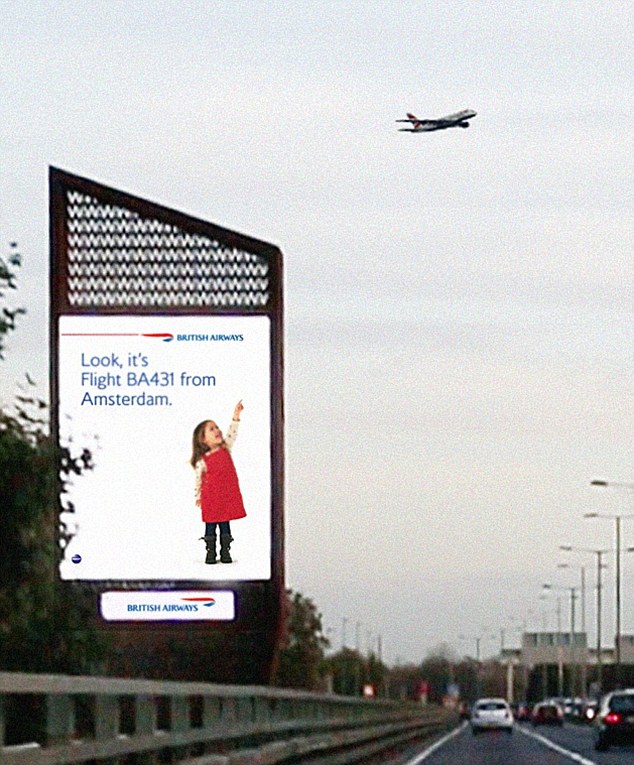 This advertisement will follow hashtag #lookup.
There's no mention of whether all the flights under BA's routes will be incorporated into the billboard; however, it is noted by a BA representative that all information displayed will be factual.
This ad was executed by Ogilvy UK.