Japanese clothing retailer Uniqlo has been put in an embarrassing position after a footage of two people having sex, believed to have been taken inside a fitting room of a Uniqlo outlet in Beijing, went viral on social media.
The one-minute footage was "leaked" on WeChat last night and went viral immediately. While it is still unclear how the video was leaked, details of the tape as well as the timing of the video leak have raised suspicion that it is a well-orchestrated marketing stunt.
In response to the allegations, Uniqlo issued an statement on Weibo denying the company was behind the video.
The statement asked customers to "uphold social justice and to use the fitting rooms in Uniqlo stores properly".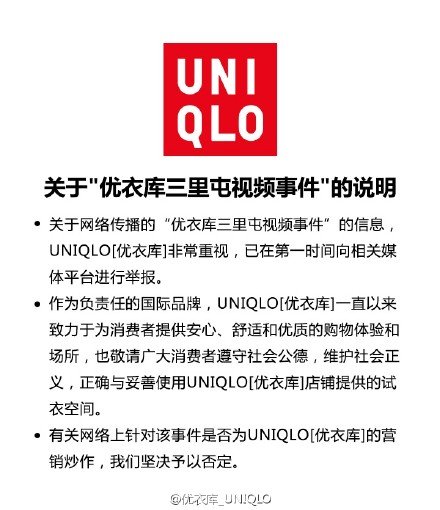 The video has been removed from the messaging app after the statement released.
While the retailer is busy defending its image and the police are investigating, netizens are scrambling to show-off their creativity with a string of derivative works online.
One social media tried to piggyback on the incident with a digitally manipulated image, showing a branded T-shirt printed with the naked female participant with her private part covered by the brand logo.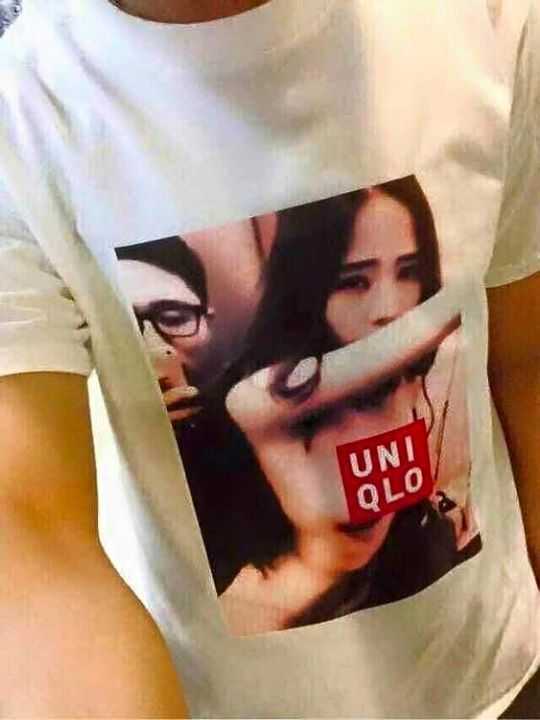 A fake H&M announcement has also gone viral on the internet, sarcastically saying "we provide more well-thought-out fitting rooms equipped with hidden cameras to fulfil your dream of becoming a movie director."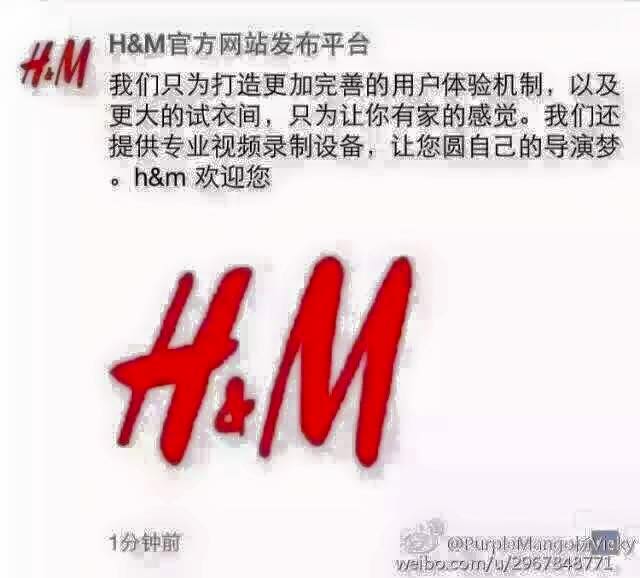 It follows by a funny twist on a fake Taobao screen shot showing online sellers are using still images from the footage as a selling point for the Gold iPhone 6, the device that the male participant used to record the video clip.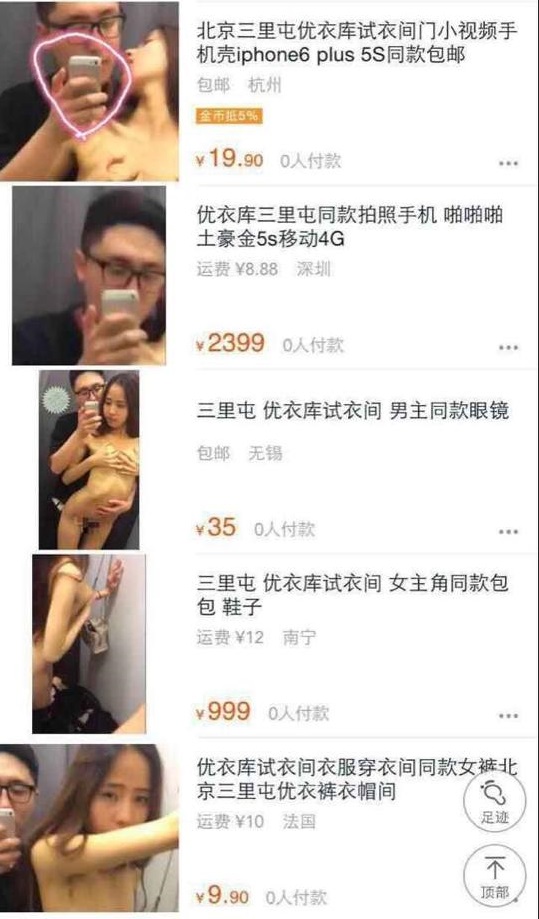 And finally, a fake T-shirt collection…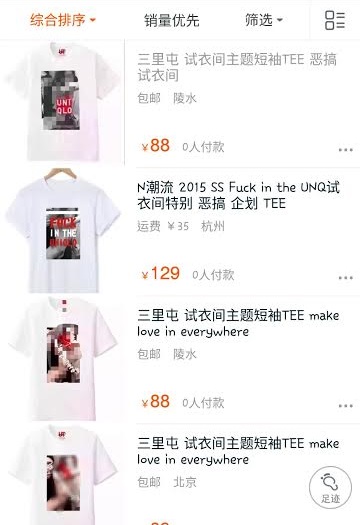 Uniqlo has a vast network of 368 stores in China, 25 stores in Hong Kong, and 55 stores in Taiwan as of June 2015.