In anticipation of the launch of the fourth season of the cult TV series Game of Thrones, DDB New Zealand and SoHo, SKY New Zealand's entertainment channel, have jointly launched a social media campaign challenging fans to use their collective voices to topple the most hated fictional characters in the series – King Joffrey – using the hashtag #bringdowntheking on Twitter.
DDB has coordinated the production of a giant seven meter statue of King Joffrey, with the help of production company Finch, which has been erected in Aotea Square, one of Auckland's largest public squares.
The statue has a rope positioned around the King's neck, attached to a winch, and fans are encouraged to pull the statue down by using the hashtag on Twitter. With every tweet, the statue will be one cog closer to toppling.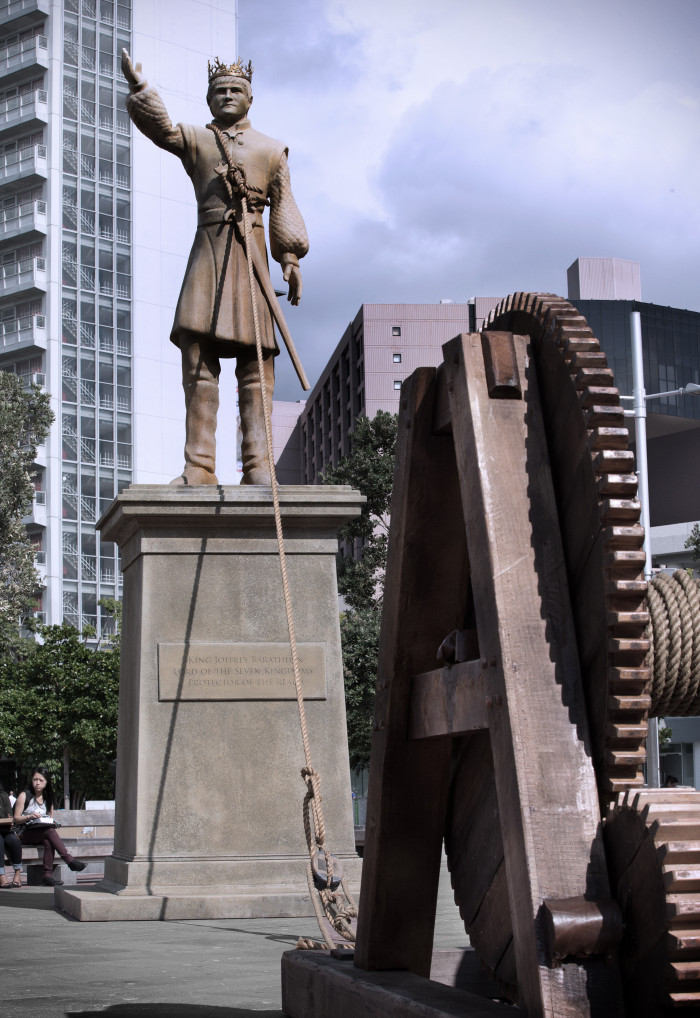 Travis Dunbar, SKY's director of programming said: "Game of Thrones is a worldwide phenomenon and King Joffrey is quite possibly the most hated fictional television character of all time. It's exciting to give fans an opportunity they are dying for; to assist in the demise of the King of the Iron Throne."
Shane Bradnick, executive creative director at DDB, added: "it's great to be working with clients that want to create ideas that bring the fictional, digital and real world's together. Let's bring the bastard down!"
Fans will be able to stay abreast of the campaign progress and Twitter feed via bringdowntheking.com and watch as the boy-king statue eventually falls via the webcam live stream.
Credits:
Agency:  DDB Group New Zealand
Client:  SKY Television
SKY Television:
Marketing director:  Mike Watson
Product marketing manager:  Amber Cooke
DDB Group New Zealand:
Executive creative director:  Shane Bradnick
Creative director:  Chris Schofield
Digital creative director: Haydn Kerr
Art director:  Adam Thompson
Copywriter:  Rory McKechnie
Senior account director:  James Blair
Account manager: Georgia Newton
Agency producer:  Tania Jeram
Executive producer:  Judy Thompson
Digital business director: Paul Pritchard
Digital executive producer: Liz Knox
Lead digital designer: Sam Schrey
Senior technologist: Cameron Crosby