Engagement on media and publisher content nearly doubled in the past year, with only 3% of Facebook news feed being promoted content, a research by social media analytics company Socialbaker revealed.
Among other points, the research also revealed that 24 – 29% of the typical News Feed is Page content.
The Socialbakers News Feed study was based on activity from over 900 users on over 23,000 Facebook desktop sessions. Here are some insights for marketers to better utilise the platform:
Posts by Friends vs. Pages & promoted posts
Taking into account that mobile and desktop feeds are similar in terms of content, 24 – 29% of posts on the typical Facebook News Feed are posts from Pages, including Pages of companies, celebrities, public figures, and organisations.
Nearly 10% of those Page posts are sponsored, meaning that about 3% of the typical News Feed is sponsored content. The fewer Pages a user Likes, the higher the share of Page posts delivered to them will be sponsored, and vice versa.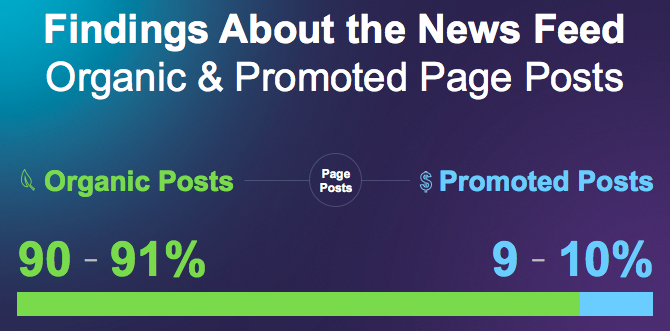 Categories
Facebook is an increasingly prominent platform for media and news. Content from media and publisher Pages has seen a huge increase in engagement over the past two years; while in June 2013 brands' content was receiving more interactions (likes, comments, and shares) on Facebook than media organisations' content, the media industry is now receiving about three times more interactions on their content as compared to all brands.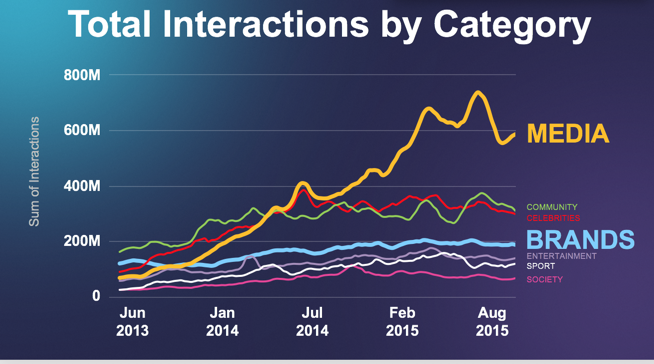 Order of posts
Researching post order on the News Feed unveiled some interesting findings, especially when it comes to the nature of the second post on the feed. If the second post on your News Feed is a Page post, there's a 46% chance that it was promoted.
Later in the feed roughly one in every five posts is a Page post. In addition, video posts by Pages throughout the News Feed appear to be equally spread.
Desktop session length
In 49% of News Feed sessions, users viewed four posts before exiting, whereas 15% of sessions lasted over 20 posts. While the average session lasts 12 posts, the median session lasts five posts.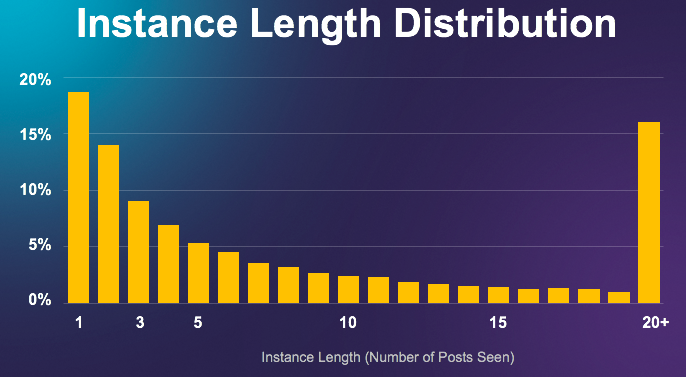 "Our research is the first to truly take a data-driven approach in understanding how the Facebook News Feed functions for both users and marketers," said Jan Rezab, founder and chairman of Socialbakers.