It's been a year of non-stop acquisitions, some surprising, and others not.
This year, the industry saw the likes of independent stalwarts such as Profero (acquired by IPG's Lowe), Arcade (which had a minority stake bought by Publicis) and Iris (having a significant stake acquired by Cheil), and SapientNitro (acquired by Publicis).
Is it impossible to stay independent? Marketing speaks to local hotshops on their take on acquisition suitors, money struggles and staffing.
Pat Law, founder of Goodstuph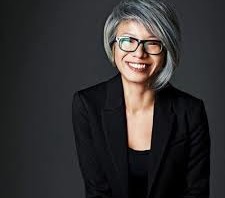 What are the biggest issues plaguing boutique shops?

It's about the money. The most obvious challenge inevitably is managing one's balance sheet and cash flow. Without a sugar daddy's purse to pull, one cannot be making 10 senior hires in a week, or flying Business Class on Singapore Airlines for a pre-production meeting in New York (we use Skype). Having said that, having a healthy cash flow isn't that hard if one's prudent about financials.
On that note, I'm about to paint Goodstuph's  new office floor rather than spend a single cent on cement.
Opportunity cost is another factor to take into consideration. There were times when we have to decline projects not because we didn't want them, but we were simply short of manpower. The convenient and perhaps a little irresponsible solution would be to hire rapidly like a rabbit on steroids but that will affect both cash flow and culture. Better to keep one brilliant trooper, than to hire five incompetent liabilities. And in a country of our population, brilliance does not fall from the skies.
Staffing is the next thing: You're only as good as your people. When an agency is that small, every single employee plays a pivotal role to the success of the company. If you have 400 employees, one lazy bullshitter isn't about to rock the boat at all. When you have just 12 employees, the laziness of just one employee is enough to cause the boat to capsize. As such, being discerning and hiring the right people that fits the company is extremely crucial.
Is it really impossible to stay independent?
Impossible is perhaps too strong a word. It really depends on the founder's vision and goals for the company, and if I am truly honest about it, his or her personal interest as well.
Would you consider an acquisition? And on what grounds?
This may come as a surprise for many, but yes, I would consider an acquisition from the right suitor.
There should be a natural fit in terms of chemistry and synergy between the buyer and us to begin with. You can't marry someone you can't get along with. And there is a need to be realistic too – if you marry an alcoholic who's been drinking for 25 years, he isn't about to stop drinking on your wedding night because you took on his last name.
The value exchange has got to make business sense for both parties as well – what does Goodstuph bring to the table to help the agency/ network and vice versa.
There are many other factors that come into play but most importantly – there is no way in hell we will use Lotus Notes.
What's your take on keeping an independent agency going?

Independent agencies who have been around for a while are distinctive – they are crystal clear of what their agencies stand for, its vision, and they don't falter. They don't move from producing above-the-line campaigns to claiming they have a social media arm because they've hired all but one social media person "who happens to have 10,000 followers on Instagram". They stay authentic and true, and they protect their reputation fiercely with each campaign they produce. And of course, they are prudent with financials. And I doubt they use Lotus Notes at work.
Sonya Madeira, founder of Rice Communications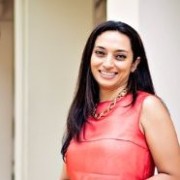 What are the biggest issues plaguing boutique shops?
Talent shortage is the biggest issue we have. Some boutiques start to pay more than the market rate to attract and keep good people.
And the next thing is the inability to pitch for large accounts that have a "global agency" strategy.
Is it really impossible to stay independent?
I believe it isn't – Edelman is the perfect example of this – and is today the largest PR firm in the world. Increasingly we read about clients preferring more of a personal touch and ditching large firms in favour of boutiques – IN.FOM is a good example of this, and we have our share of well-known brands as well, some of whom have done the rounds of the big firms and now work with us.
Would you consider an acquisition and on what grounds?

An acquisition is like an arranged marriage – so many things need to match. A few years ago, someone told me to consider acquisition if I needed (1) cash, (2) clients and (3) people. So far we have managed by ourselves.
Here's my take on some items to think about when considering an acquisition:
–          Cultural fit – In terms of people and clients (Are they the same sort of clients? Will they service them the way we do? Will our team have fun in the long term?)
–          Services –Will the other agency's add to our portfolio?
–          Growth – Can our people grow, including the senior team?
–          Financials – Is the valuation attractive and are the terms fair?
What's your take on keeping an independent agency going?
Rice will be six in January and we have been cashflow positive from the first month. We are currently supporting a market expansion without a loan. Clients are renewing and new ones coming on board. We have a strong team of account leads in place alongside the three partners. Fingers crossed, if we can keep this up, we will do alright. Each year, we have had one acquisition discussion, but have opted to keep going as we are. It's too much fun.
Nicholas Ye, founder of The Secret Little Agency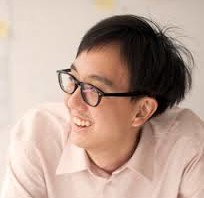 Not trying to be rude here, but the question should be: Can large, slow, arduous network agencies really survive?