It seems to be a good year for technology specialists and digital marketers, as more multinationals and startups look to establish operations in Singapore, said a recent report by recruitment firm Robert Walters.
The report said in 2016, marketing hiring was dominated by a need for professionals with digital skills and a similar trend will be seen in 2017, with rising demand for quality sales people as well as digital marketing candidates across all sectors. 2016 saw firms embrace the digital revolution by shifting from traditional retail to e-commerce and leveraging technology to digitise, automate and streamline processes. This has driven a very high demand for technology professionals with experience in developing the latest technologies and platforms.
To secure top talent in a candidate short market, companies are advised to streamline the recruitment process as the best candidates are likely to receive multiple job offers. To retain staff, hiring managers should ensure salaries match market rates and that there are good progression opportunities within the company.
Companies will need to provide dynamic working environments and clear career development paths to remain competitive and secure the best talent. Large MNCs are encouraging innovation labs within their organisations to create ideas in a safe start-up.
Salary increments for sales and marketing job movers ranged from 10-15% increase on base salaries in 2016. Robert Walters says 2017 is expected to be similar, with some in-demand specialists such as digital marketers likely to attract even higher increments.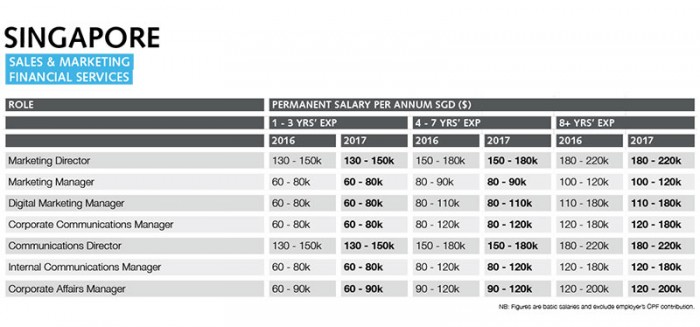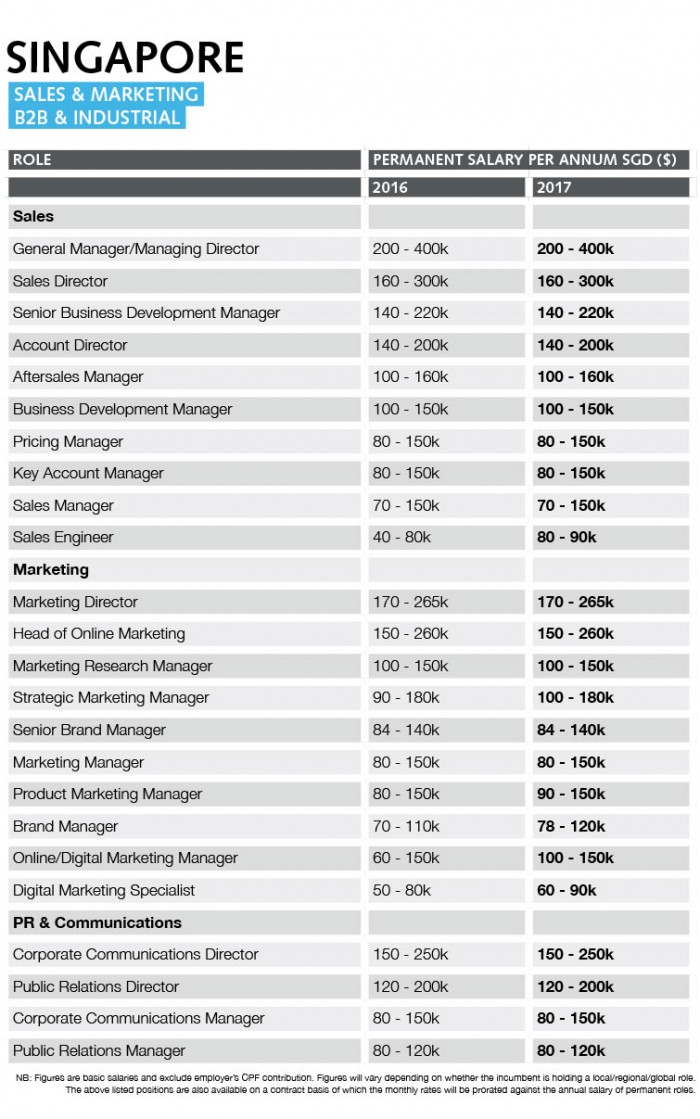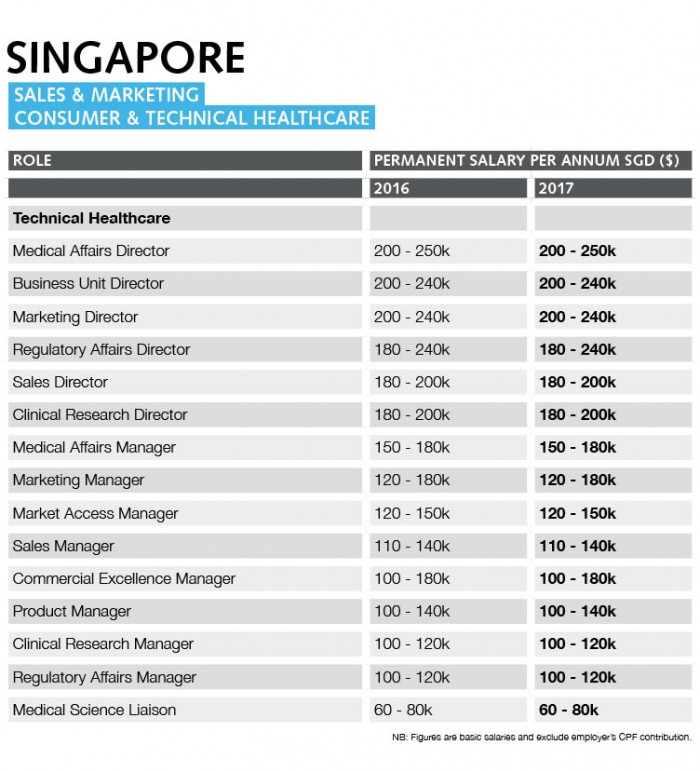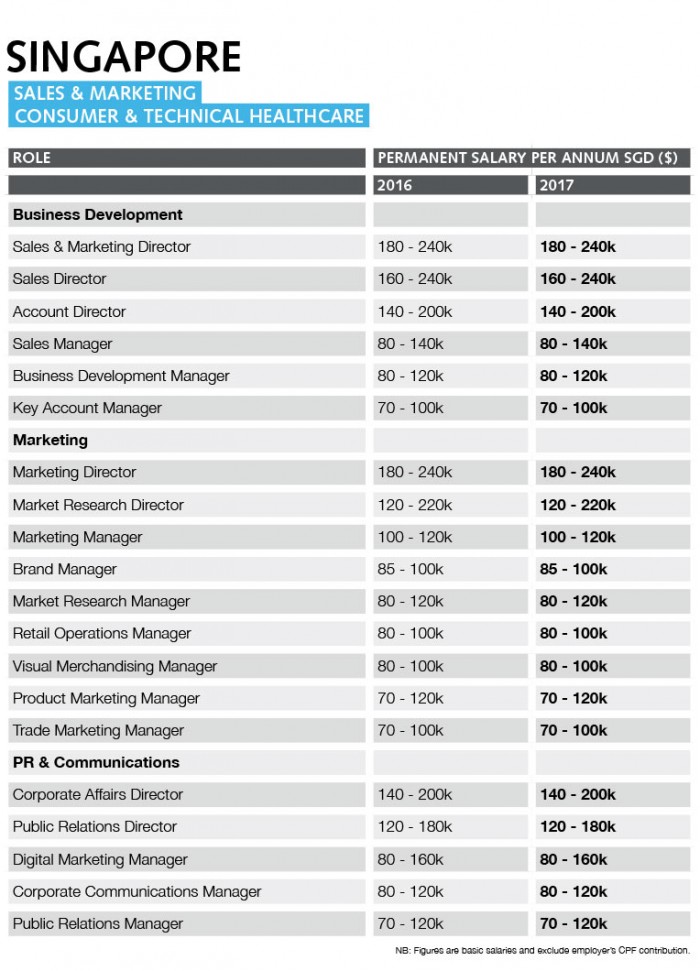 Toby Fowlston, managing director of Robert Walters SEA said:
"Even with the global economic and political uncertainty, Singapore will experience moderate levels of recruitment in 2017. There will be cautious hiring activity in some sectors while employers in other booming industries might be ramping up their recruitment efforts. Due to talent shortages for specialist roles, companies need to have an efficient recruitment process and widen their options by considering high-potential candidates with transferrable skills to fill certain roles. We also anticipate a continual demand for both domestic and overseas returning Singaporean talent."
(Photo courtesy: 123 RF)