The tame and lovable goats may come in handy for marketers to celebrate the goat year; they could never have predicted that this gimmick would one day be accused of crossing the line in displaying animal cruelty.
Two major shopping malls, Times Square and apm, have come under fire for using real goats in their CNY promotional events with some describe the move as "ridiculous" and even "abusive" to animals.
The backlash initiated on Society for the Prevention of Cruelty to Animals (SPCA) Hong Kong Facebook page last night with a photo showing two goats surrounded by fences at Times Square plaza. The photo has since gone viral with more than 1,600 likes and hundreds of shares and comments.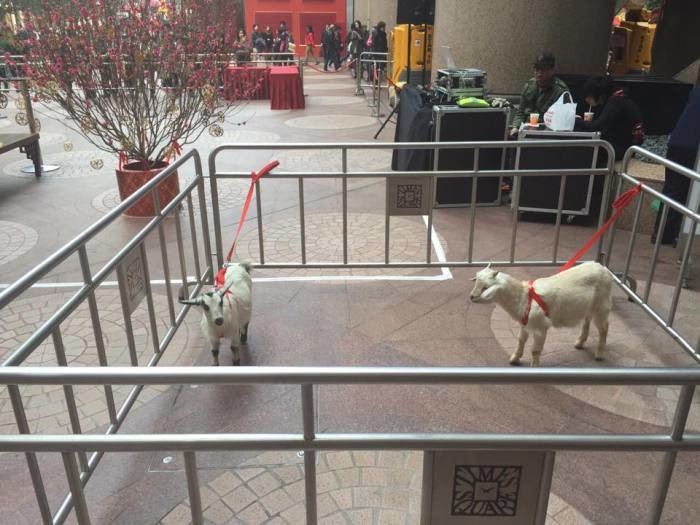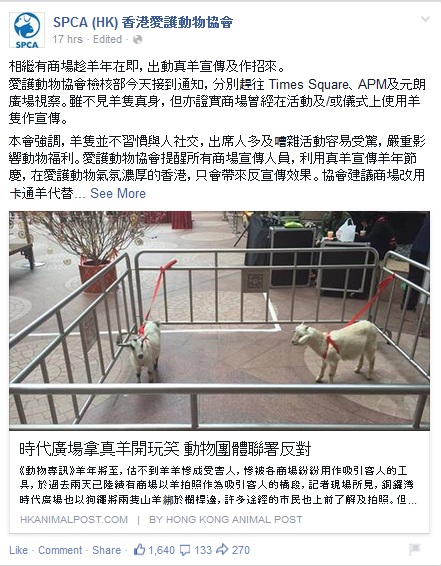 In response to Marketing inquiry, Times Square general manager Grace Leung said goats were contained in fences to keep them from escaping before the event started.
"The goats were recruited from a farm in New Territory and were supplied with adequate food and water supply at the venue. They were sent back to the farm right after the event," a spokesperson from Times Square added.
Another post about apm's CNY campaign, which also used live goats, has been circulating social media with users slamming "it's terrible" and "sick".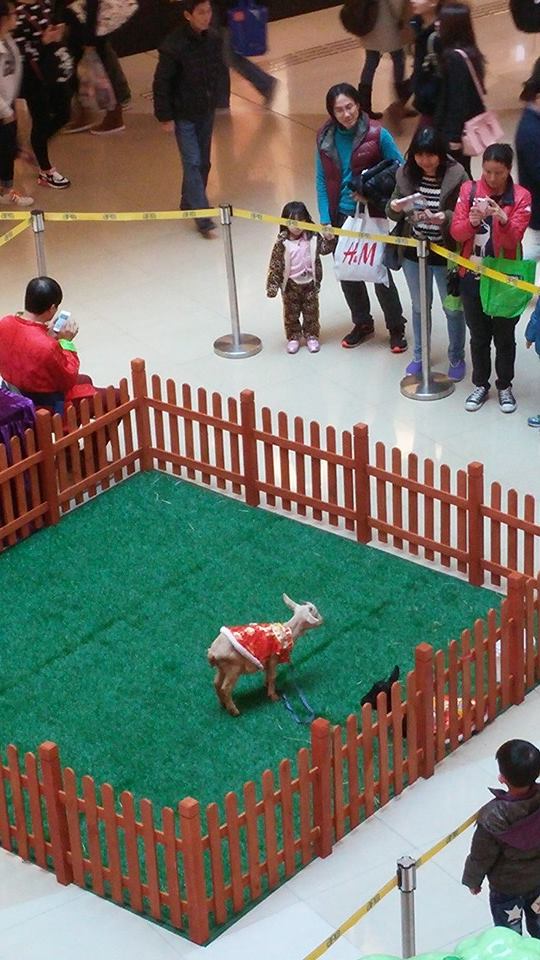 Apm said any money generated from the event would benefit humanitarian-aid group Medecins Sans Frontieres, however MSF denied being the beneficiary of the event with an official declaration on Facebook.
Regarding a recent event in a shopping mall, which encouraged customers to donate to MSF by feeding a goat; we were not informed beforehand that MSF would be the beneficiary organisation. The event was independently organized by the shopping mall and their use of our logo was without our approval and not in conjunction with our rules for trademark protection. MSF does not and will not accept the donations raised through this event.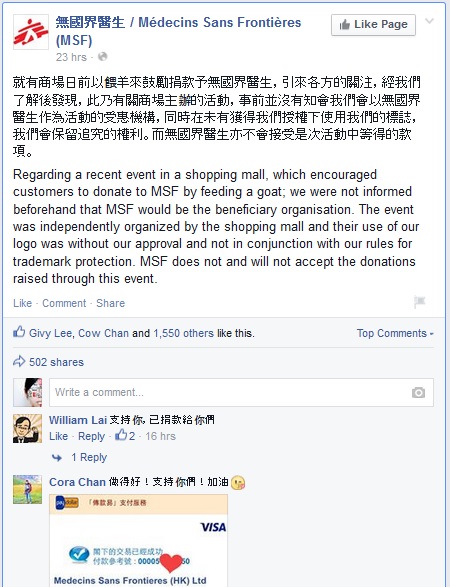 Apm could not be reached for comment at publication time.
Animal welfare has become a hot topic since MTR was heavily slammed for running over a stray dog last August. That followed Eu Yan San's branding ad campaign stirred outrage on social media for displaying animal cruelty a month ago.