Going against a clichéd career advice has propelled W's Communication's managing director Annabel Fox (pictured) into a successful career in PR.
Fox started her first gig at age 19; from then on, she has built a glamorous portfolio working with the likes of Maroon 5, DJ Paul Oakenfold, Craig David among many others during her time in London.
Nearly 18 years later, Fox now leads W's first Asian outfit in Singapore, eager to expand the business to new heights.  Speaking with Marketing, Fox shared her biggest career blunder involving a less-than-pleased journalist and a "British actor".
Describe your management style 
I think it's really important to get your staff excited about what they are working on, and encourage them along the way. I have pretty high standards, but dislike micromanagement – people need to feel the freedom to grow.
I also think as a manager it's important to show your human side and admit when you are wrong, people will respect you more for it.
What was your first PR gig? 
When I was 18, I really wanted to work in the music industry, and after a meeting with a career officer at school who told me 'not to get mixed up in that Spice Girls rubbish' and go to university instead, I decided to buy 'Music Week' every week and apply for every job I saw.
My first interview was as for a PR assistant at Slice in London, which was then a music PR agency. I got the job and at 19 I was doing the PR for DJs including Paul Oakenfold and pop acts like Craig David. My dad told me to write a letter to the career officer with a copy of my contract saying 'Take That' – but I never did.
Why a career in PR?
As mentioned, I didn't set out to work in PR, but both my parents work in TV so I've always had an interest in the media. PR just seemed to suit me, and something must have stuck as 18 years later I'm still doing it. I've also always liked the variety the job brings – combing strategy with the old fashioned skill of PR, crafting a good story – whatever the medium might be.
Who was the mentor who most influenced you and why? 
I think I've learned from all my bosses. And I'm lucky to have worked for some of the greats, including Andy Prevezer (Warner Music head of PR), Alan Edwards (founder of the celebrity PR agency, Outside Organisation – who can definitely tell you a story or two) and of course more recently Warren Johnson who founded W Communications in 2009.
Warren was previously a board director of Freud, and I was his first employee at W Communications in London – joining him to help set up the agency. In four years I learned so much from him.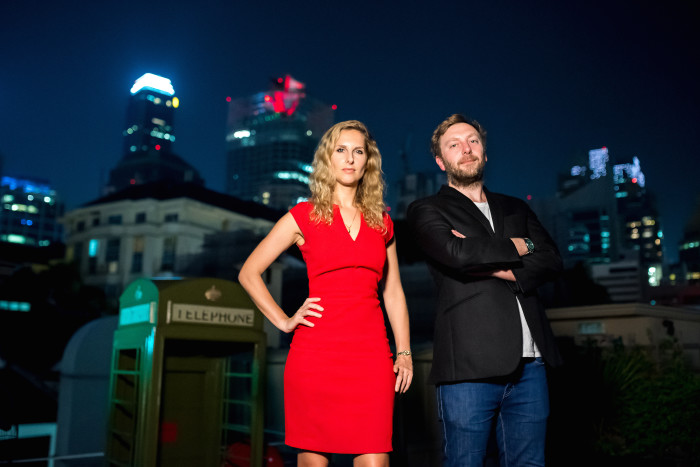 The London agency has just won Best–Mid Sized agency in the UK's PR Week Awards, and Warren has also been listed in the top five consumer PRs in the UK, so he is definitely doing something right! After three years of being in Asia, it's great to be back in the W fold and running our first Asian outpost in Singapore.
Your biggest blunder in your career? How did you resolve it?
I don't think I've had any huge blunders. We all make some mistakes of course, but learn from them.  Many years ago I was doing the PR for a British actor for a new film he was releasing.
The interview was taking place on the edge of South East London (a pain to get to for anyone who doesn't know London) and I got stuck in terrible traffic. When the article came out the journalist wrote that the actor refused to talk to him before his PR arrived, who arrived late.
Luckily my boss wasn't too upset, but I was devastated. I always allow extra time for going anywhere now.
Harshest thing said to you in your career?
Nothing I can strongly recall. But as a PR you need to develop a rather thick skin and try to focus at the job at hand. Wallflowers need not apply!
Harshest thing you have said to someone?
I don't think I have ever said anything unnecessarily harsh. But there has definitely been some 'constructive criticism' along the way.
 What is the hardest part about your job?
I always think that in PR, getting clients and achieving results is the relatively easy bit, the biggest challenge is finding good people – so when you find them you need to hang on to them. W's second employee was an intern we recruited in London at the very beginning, she is now a senior member of the agency.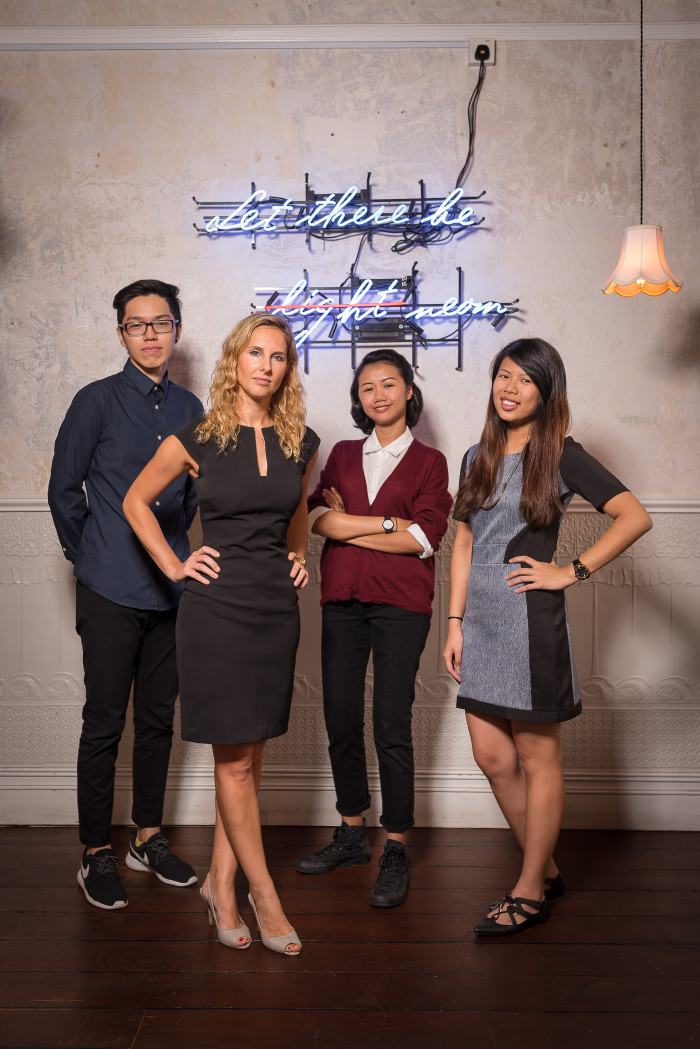 Biggest misconception about PR? 
Can there be only one?  I would say that not all brands truly value PR. That's why at W we have always been proud to be measured on results beyond media coverage, with campaigns that consistently exceed expectations, and deliver on the bottom line.
Our growth has been built around a philosophy of 'creative commerce', so we like to work really closely with our clients to develop ideas that drive real business value. This is something we believe we can bring to Asia and to our other future international outposts.
How do you measure your own personal success?
When both clients and team are happy.
One thing you would say to a newbie in the PR industry?
Work hard and when you have finished what you are doing ask for more to do.  I think being hungry is the most important attribute in PR. As is perseverance.. a lot of the time results don't come easy, you just have to keep going.
One thing you hate most about the PR industry? 
Nothing I hate or wouldn't still be doing it!
Have you ever wanted to try starting up your own PR firm? Why/Why not?
I have my hands pretty full setting up W in Singapore, so think that will keep me busy for a good while.
How has PR evolved over the last five years?
As media has evolved, so has the skill set required to operate in it. The PR industry has had to develop to be able to offer expertise across many touch-points, of course social media but also content creation and creative marketing.
Places like Singapore are now beginning to rapidly catch up – this is especially important in a region where people now have a less traditional way of consuming media. With Singapore having fewer media outlets (due to its size as well as its nature), a lot of our work here is focused on being even more creative with a big digital and social focus.