Hive Consulting is a small but dynamic and creative team of senior, experienced consultants with clients scattered all around Asia Pacific.
The agency appointed Bridgit O'Donovan the role of GM approximately a year ago to lead its local arm. O'Donovan joined the team from Waggener Edstrom where she held the role of senior account manager. She has also over the years worked in agencies such as Ogilvy PR and Edelman.
We ask O'Donovan how her year has been and what has kept her in the PR industry all these years.
(Read more On the record interviews here. )
Describe your management style 
I think naturally I really don't like being the "boss" – I like being part of a team. I don't make a good micromanager but I think I am a much better motivator. Right now I am trying to close the gap between these two attributes, which I think will mean a more effective management style.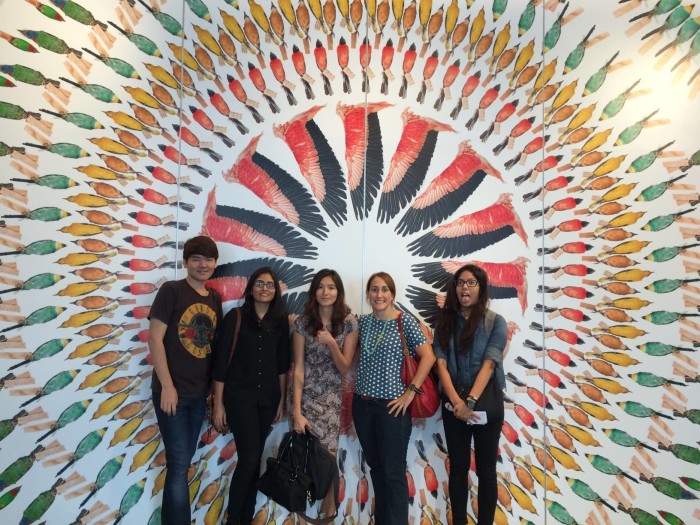 What was your first PR gig?

I was an account executive in Edelman Taiwan. I was completing a scholarship program at a business school in Taipei and a friend of mine was working at Edelman in the US. She sent my CV to the then-Chairman of Edelman in Taiwan to ask if he could give me an internship. And there you go, he hired me!
Talk about getting thrown in the deep end. I was on a conference call with my first client within ten minutes of my first day!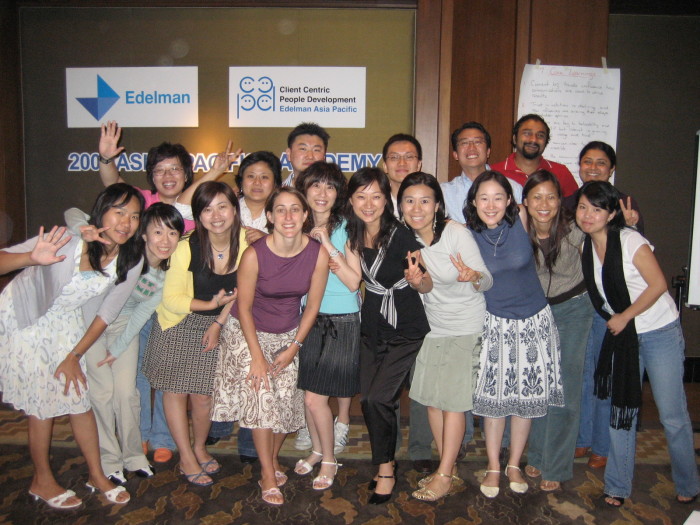 (Photo with the team at Edelman)
Why a career in PR?
I ran a lot of events during and after university but it took me a while to realise what I wanted to do. A friend of mine recommended that I try PR because it would be a good place for me to organise, read and connect with people. Lucky I listened since it really is the industry that I love.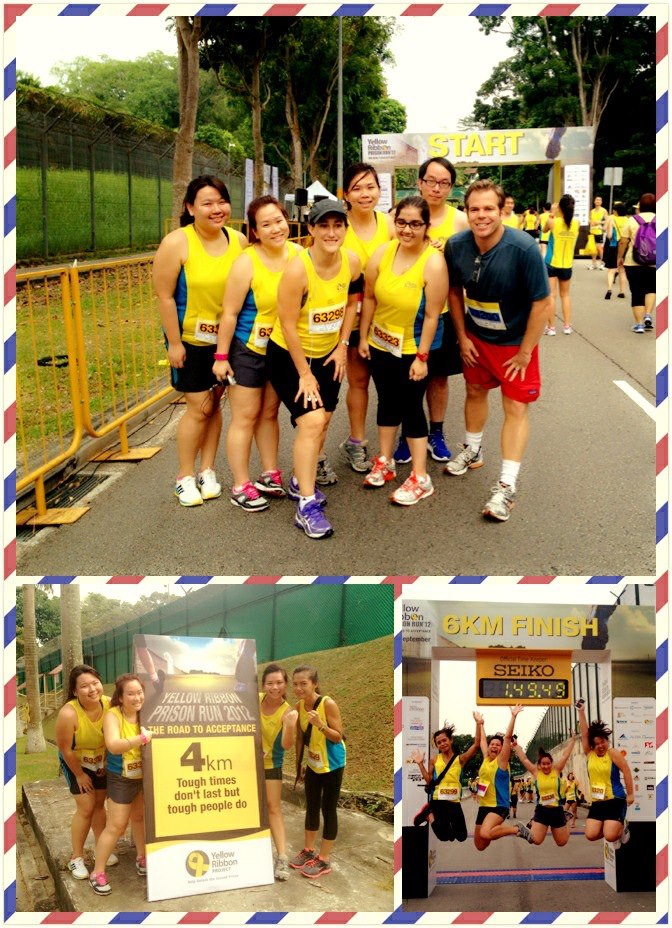 (Photo with the team at Waggener Edstrom)
Who was the mentor who most influenced you and why? 
I have been lucky to have a few along the way – but I suppose my first manager at Edelman Taiwan, Vivian Chien. She continues to be a great mentor to me. Probably one key piece of advice was after missing out on a promotion, she told me 'what's your rush, you get to the top, then what? Enjoy the work, learn what you can, be a great consultant, that is the most important and most rewarding'. It is so true!
Your biggest blunder in your career? How did you resolve it?
Not so much a blunder, but I have worked with managers who wanted me to adopt a more formulaic, almost robotic consulting style.
Today, because I have more confidence in my abilities and experience, I am much more myself. I believe I am a better consultant because when I speak to my clients I am honest and it takes no effort to read me. My face gives it away!
Harshest thing said to you in your career?
I have been pretty fortunate. I have worked some of the best in the business – really wonderful people who are talented and honest consultants and clients who have been great mentors and coaches to me.
I have really had only one manager who was really a bully; I worked under a shroud of fear! It wasn't just one experience, but the environment that they created. It was so negative, I ended up doubting my own skills and it took a lot of effort to change and decide it wasn't a good place for me. When I look back at that time, I realise I learnt a lot from that experience. I know what attributes a good manager should have, and I try to be the best manager I can be.
Harshest thing you have said to someone?
I don't think there is a place to say anything harsh to anyone in the workplace. But for me, one of my biggest challenges is finding the best way to deliver negative feedback.
What is the hardest part about your job?
I think people work in agencies because they enjoy the variety and pace of the work. I am the same, but I also work part time, so I have to be very time conscious.
I do what I can in the hours I have. I need to ensure I communicate my availability clearly to my team and my clients alike.
Biggest misconception about PR? 
That every day is the high drama of Scandal or West Wing! But really I suppose it is the assumption that we all run events every day for our clients. The best use of our time is helping them build a business that they are proud of.
How do you measure your own personal success?
This has changed a lot.
When I started, I thought I was conscious about getting promoted or working on the 'best' clients, etc. Today personal success is building a strong business that gives my team interesting work opportunities and allows me the flexibility to work part time.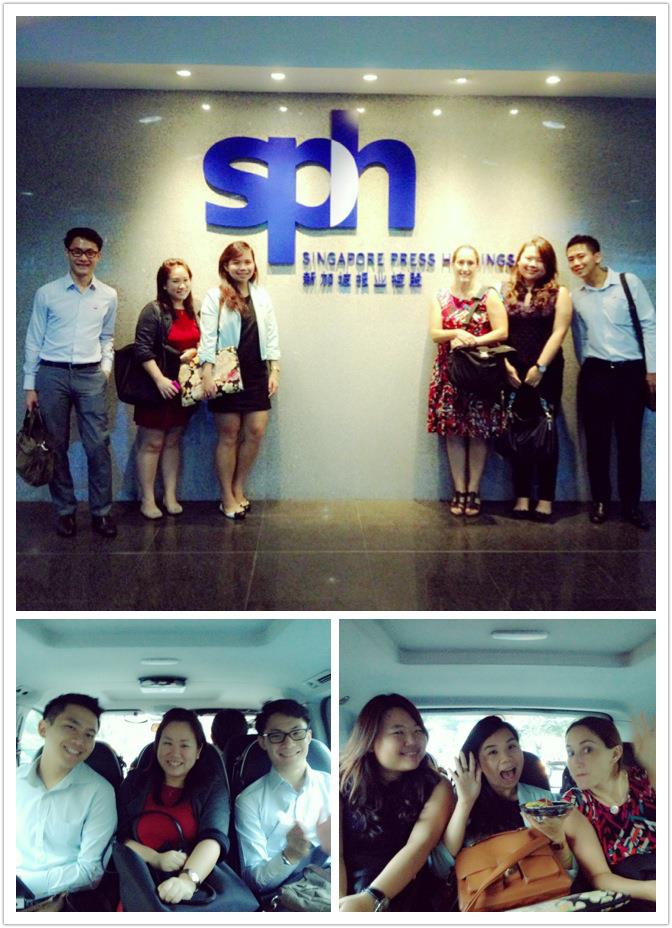 (Photo with the team at Waggener Edstrom)
One thing you would say to a newbie in the PR industry?
Read. Read. Read. Read the newspaper, any magazines, a book – don't just rely on a newsfeed. You can't do this job if you are not reading the stories by the journalist you are pitching to, or learning the stories that your clients want to tell. This is not just about media relations; it is about crafting stories and finding opportunities for your client to tell their story across relevant channels to reach the right people.
One thing you hate most about the PR industry? 
I think PR people tend to be quite competitive – which agency is the best, who won or who lost an account. If we could be a bit more complementary and remember some agencies are strong in some types of work, take time to learn and watch work that is created, we would probably improve the quality and creativity of work.
Have you ever wanted to try starting up your own PR firm? Why/Why not?
I am lucky because at Hive, even though I didn't start the business, I am a close partner to the founder, Kristy Weller, and we really work like we are in this together.
I love being a consultant but I knew when I started at Hive I would also have the opportunity to learn how to manage a small business. My husband laughs because I always shied away from leading new business but now that I manage the Singapore office. I have to!
(Photo with the team at Hive)
How has PR evolved over the last five years?
Well I was asked by a client to provide an AVE last week, so some ways it hasn't changed at all! But obviously, technology and tech tools have totally changed our business and how we help our clients communicate to the people that matter most to them.
I love how tools like Telum and Slack help our business everyday. But I do think we need to make sure we still connect to people face to face, to build our relationships and to know our market.
If this past year is anything to go by, I think more clients are seeking out the smaller PR consultancies like Hive that can truly partner with them. Our clients want to have more direct contact with senior consultants and know that their business is a priority for everyone on the team.