With over 130 years of history, beverage giant Coca-Cola has launched numerous impressive campaigns across the globe, which have become part of the collective memory of many generations.
The work can be attributed to the efforts and creativity of its international in-house marketing teams. And now, the China one is under the leadership of Coca-Cola veteran, Shakir Moin.
Moin joined the brand in 1996 and has held various marketing roles across Asia Pacific from Malaysia, Singapore, Brunei, the Philippines, Thailand and Hong Kong.
In 2013, he expanded his role to a new battlefield – China, and stepped up as vice president & chief marketing officer, Coca-Cola Greater China and Korea.
Moin shared with Marketing his amazing journey in the marketing industry.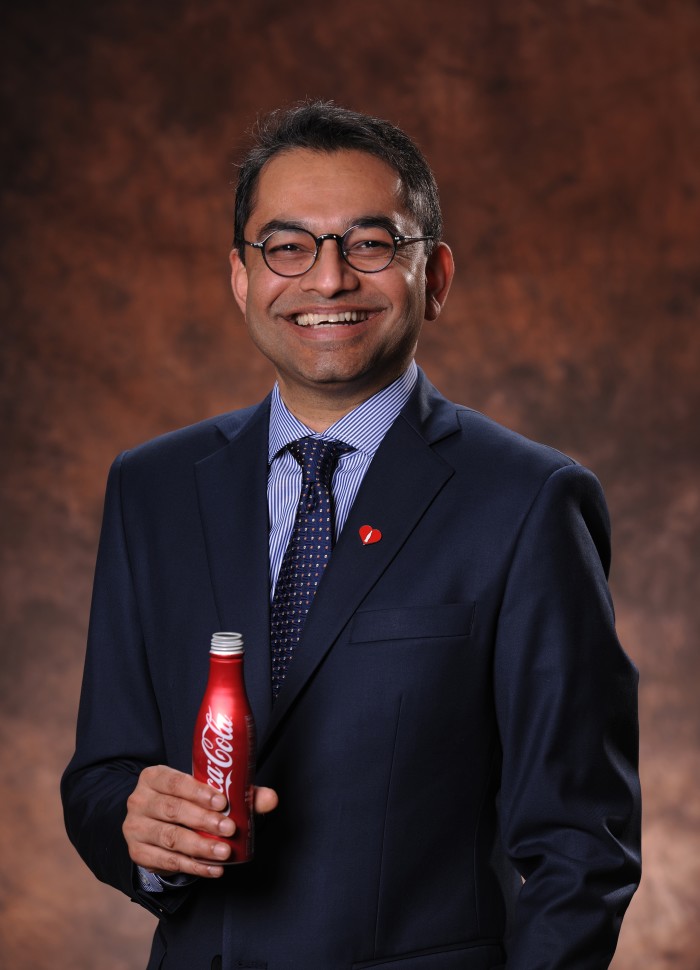 How did you get into the industry?
While studying for MBA, one of the mandatory courses was marketing. I was fascinated by the nuances of human behavior and how exciting solutions help connect with people's behavior. I was relatively good with numbers but found human behavior far more interesting. I especially liked how FMCGs (Fast Moving Consumer Goods Companies) created dynamic, new solutions leading from everyday behavior. That was the beginning of my love affair with marketing. Marketing was my major in BBA and MBA. And when I graduated from business school, I started in marketing with an FMCG.
What's the best part about working in the marketing industry?
The pace and dynamism of work, centered on creating great ideas. The look at someone's face when they see an exciting new innovation or a new piece of content is priceless. I love the fact that as marketers we bring joy to millions of people every day in simple ways. Whenever I tell people I work for Coca-Cola, many many conversations start. From the first time the person had a Coke to sharing their best ads. The same would not happened (I guess) if I was working for a bank, an insurance company or a pharmaceutical brand.
What's the most challenging part of your job?
Dealing with multiple variables and ensuring that I constantly find meaning in the chaos. On any given day, the variables include the number of brands and SKUs that we manage across all over Greater China and Korea, all across the year. Overlaid with pricing, weather, economy, consumer actions, competitive dynamics, customer needs, digital landscape, social behaviors, media scope…and many many others….it is key to ensure that we constantly find the right design to manage the chaos and constantly discover new meaning from it.
How would you describe your management style?
You should ask my team. I never think of "styles". It feels very grandiose. On any given day I turn up for a job that I am passionate about with people I love for brands that I admire. I believe in servant leadership, rolling my sleeves to contribute to the efforts of the marketing team. I believe that we need to learn more than what we knew yesterday and push ourselves towards a higher bar. I believe that great brands are built by great people, and not vice versa, and therefore we have to care intensely about people we work with. All of these "beliefs" translate into a way of working, that must be genuine.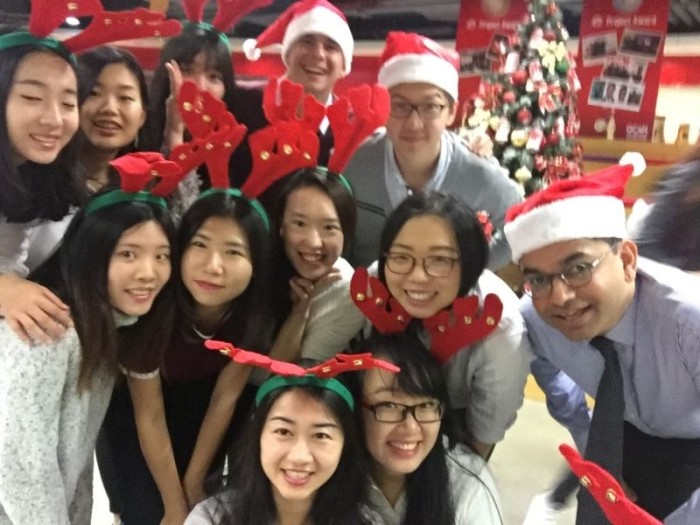 What's the best career advice you have been given?
"Career is a marathon and always run your own race". Don't be distracted whats happening to others. Avoid envy from short term events in other people's lives. Race horses are trained with blinkers, so that they can run their own race. This bit of advice always helped me focus on what I wanted to be versus what other's around me are doing.
Recently, How Will You Measure Your Life by Clayton Christensen is perhaps the best advice on career and life that I have come across. Puts what's meaningful in perspective.
What has been the proudest moment in your career so far?
I am lucky to be alive and have a career of more than two decades. Over this time I treasure the small moments that give me joy vs pivotal moments. My best moments have been working with the team, discussions, developing great work, challenges, victories and failures…it's the sum of all these that make me proud to work for Coca-Cola.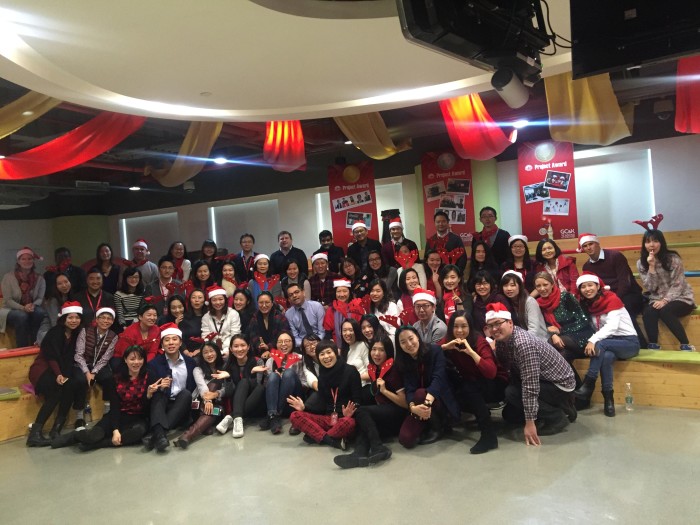 What keeps you inspired?
I try to read (a lot) to push my thinking and find new bars that I as an individual, we as a team and a company can stretch ourselves to achieve. My inspiration comes not only from marketing and marketers but from all sort of diverse places. I love the space industry and am constantly amazed on how the people working there truly dream of things that can be but are not here today. I am inspired by technology on how it changes human behavior. I am inspired by movies on how they tell stories. I am inspired by my children on how they have no boundaries when they think.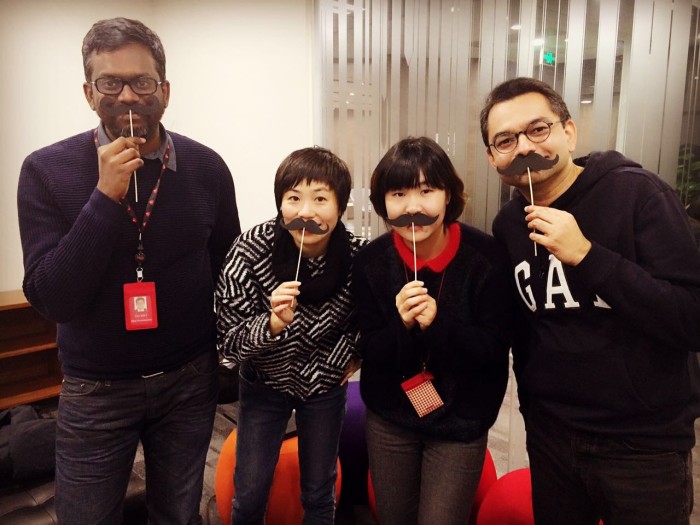 What's the best thing about living in China?
To be part of a 5,000 year old civilization, to be in the moment when China is undergoing massive transformation and to witness how a country of China' size has changed its fortune in such a small period of time is a true privilege. My learning curve has been vertical ever since I moved to China. On any given day, I learned infinitely more about our business, about people, about society, about culture, about strategy…in short about everything….thanks for China.
What is the biggest change would you like to see the industry in 2016?
I hope that the industry would evolve to PURPOSE: bringing thought and discipline in everything it does. Innovation, People, Marketing. Today there is a lot of "throw it in the market and see if it works" approach that is misconstrued by many as "innovation". This reckless drive for throwing things and hoping something sticks is not value accretive for the industry and more importantly it does not bring delight to our consumers. Its just massive clutter.
What's one piece of advice you would give to someone just starting out in the industry?
Understand WHY you want to start out and be PASSIONATE about it. Make learning as your key mark of success. Avoid the seduction of money, designations and perks in the short term. All of these will come with time. And they will come faster, bigger for those who are more capable than those who are not. Jumping from one job to another does not build capability. 10 years, when there are few places to jump to, what would make a difference is capability. Find the best place to learn and don't leave it, unless learning stops.