Global consulting firm, R3 has published "Social 40", a detailed report on the state of social media globally. In the report it has also profiled the 40 most creative and impactful agencies.
"No marketer can afford to second guess or second rate their social efforts," said Greg Paull, co-founder and principal of R3. "It's clear from the case studies that the best brands working with the best creative talent are achieving superior results," he added.
The report was combined their own experience in consulting to Samsung, Unilever, Coca-Cola, Visa, J&J and others with dedicated research into best practices.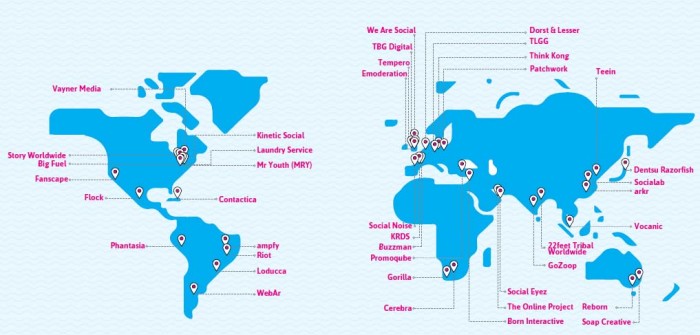 Methodology
R3 did not accept any payment from any agency, and chose the global list on four key criteria, it said. It combined its own experience in consulting to Samsung, Unilever, Coca-Cola, Visa, JNJ and others with dedicated research into 'best practice'.
Proven on top clients–Agencies that worked with some of the world's best marketers, supporting them as they grew, were weighted higher.
Proven on their own–While the report does have a number of social agencies owned by holding companies, in the end R3 weighed heavily to those independent agencies than hat totally found their own way –without the shared clients of other sister agencies.
Proven on strategy and creative–Social execution agencies were de-prioritised to instead look at those truly leading in thinking and ideas.
Proven around the world–Although the 40 largest social agencies might all be in the US, Europe and China, R3 wanted a broader geographic spread, to identify local heroes in new markets where brands may be looking and moving.