Bad news for Filipino tech hopefuls – a Facebook post from CD-R King teasing that they will soon sell the highly anticipated Google Glass in the Philippines is confirmed to be hoax.
Last Sunday, budget electronics retailer posted this teaser on its official Facebook page which arguably got numerous netizens excited. The picture was accompanied with the text:
"See Things Like You've never Seen Before. Look out for Google Glass in Cdrking store! A stylish and classy way to see your screen. Google on the Go!"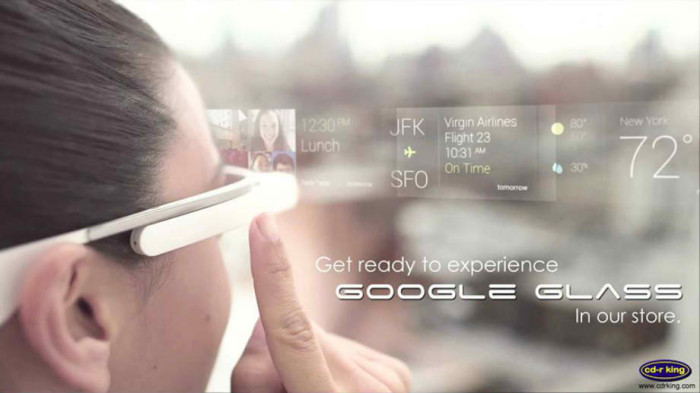 The news was immediately picked up by some media outlets including GMA and Yahoo News, reporting that Google Philippines has yet to make an official statement about the wearable tech reaching the country's shores.
Speculation was put to rest yesterday with CDR-King explaining that the tease photo was "erroneously" posted. Details whether the company will pursue the person behind the post were not disclosed.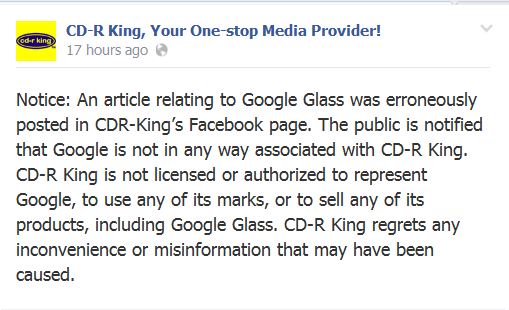 The prank annoyed most Filipinos who hoped that Google Glass was coming to the Philippines even if it is highly unlikely, at least for now. Google Glass isn't even commercially available in its home country and only had a one-day sale back in April for early adopters.
The rest were waiting for the punch line to come, smelling a publicity stunt brewing at first sight of the post.