On 8 December 2015, Singapore's largest media broadcaster Mediacorp unveiled a new logo to mark a new milestone in its 52-year history: the move from iconic Caldecott Hill to a new 800,000-square-foot location at One-North dubbed Mediacorp Campus.
The new logo now sports a multi-coloured gradient M, appended with its name written out in "contemporary lower-case".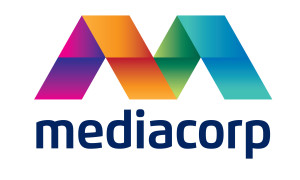 Along with its new logo, Mediacorp has been promoting a revamped programme end-tag for all Mediacorp-produced programmes.
As a longstanding media provider in Singapore, running eight TV channels, thirteen radio stations, twelve printed magazines and seven online publications, reactions to its new logo were unsurprisingly not without its demerits.
One particular comparison that surfaced online quickly garnered social media circulation (and died down as swiftly as it began); it introduced an artwork culled from stock image provider Shutterstock. The artwork is titled 'M' by an artist named Diana Hlevnjak.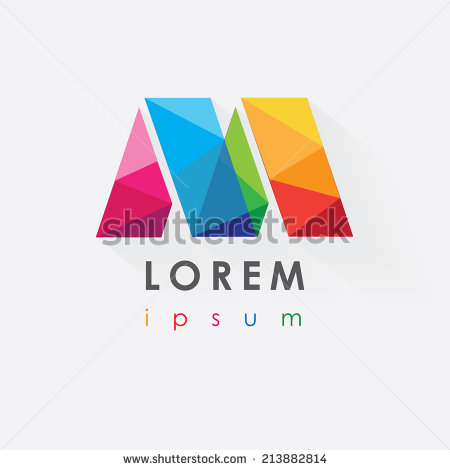 Unsurprisingly, many pointed out the uncanny similarity of the two, from the geometric M to the chosen rainbow palette: The multi-gradient monogram took a digital verbal beating from netizens who have accused the designers of plagiarism and lazy unoriginality, with some even blaming Mediacorp's management for approving what seemed like a copied piece of artwork.
Speaking to Marketing, Clarence Pong, vice president, brand and communications, Mediacorp, and Jonathan Bonsey, creative and managing director of The Bonsey Design Partnership (Bonsey Design) , clarified the timelines for the two images.
Records show that the logo was first presented to Mediacorp on 24 October 2013, while the Shutterstock 'M' by Diana Hlevnjak was published online and made available on 30th August 2014.
Because the unveiling of the logo was intended to coincide with the media conglomerate's historic move to the new Mediacorp campus and Singapore's Jubilee celebrations, the design had to be kept under wraps since its final completion in 2013.
Bonsey said, "As you can see, the stock image was released nearly a year after our design was created."
"The launch of the logo was strategically dated to tie up with a milestone – that's why and how the logo does its function in helping us to magnify this milestone, and be unveiled on site at the new campus," Pong said.
Building on Mediacorp's mission to "engage, entertain, enrich by harnessing the power of creativity", the Bonsey Design team took the first three words – "engage, entertain, enrich" to create a trinity of ideas that forms the core building block for the monogram – a triangle which is then extended to build "a strong M symbol for Mediacorp".
According to Bonsey, his team wanted to express the idea of Mediacorp visually through this logo. "The M logo is a geometric extension of the trinity of ideas and we have created an M that has its feet firmly planted on the ground."
Bonsey wanted to capture that idea of Mediacorp's duty as a broadcaster that not only projects news, programmes and entertainment, but also one that reflects "what's important to its people".
"We created a logo that projects to the nation as much as it reflects," Bonsey said.
Addressing Mediacorp's monolithic government-linked identity of the past and its transition into a more accessible and contemporary media provider, the new logo aims to express the ideals and aspirations of its new site. As for its departure from monochrome blue to a multi-gradient palette, Bonsey explained that logo has to reflect the diversity and multiplicity of Mediacorp's audiences which encompasses various demographics of age, race, culture and language.
Meanwhile, the chosen colour palette (magenta, orange, green and blue) was finalised after testing it out against various coloured backgrounds: "If we had picked yellow, for example, half of the logo would fade away."
Mediacorp has released a promotional TVC called 'See Us In A New Light'on the evening of its campus launch to showcase its new logo. The videospot features Mediacorp actors Rebecca Lim and Desmond Tan, as well as Channel NewsAsia correspondent Glenda Chong:
In addition, a TVC has been rolled out to spotlight its new logo and programme end tag that closes every Mediacorp production: