Leo Burnett China has boosted the creative team of its Shanghai office with four new group creative directors: Jazzy Chan, Eric Sun, Kevin Wu, and Kevin Zhu.
Danny Mok, CEO of Leo Burnett said, "Thanks to our recent business expansion, we're happy to welcome four creative veterans on board. They will work closely with Victor Manggunio our chief creative officer for Leo Burnett China, and our two heads of creative Rocky Hao and Takho Lau."
Kevin Zhu will be in charge of the creative work for LB client Pfizer. Kevin Wu will mostly focus on Huawei, Jazzy Chan will be the creative head of LB's P&G Whisper business, while Eric Sun will take care of two major brands under the Uni-President label: Xiaomingtongxue (a beverage brand), and Soup Daren (a fast noodle brand).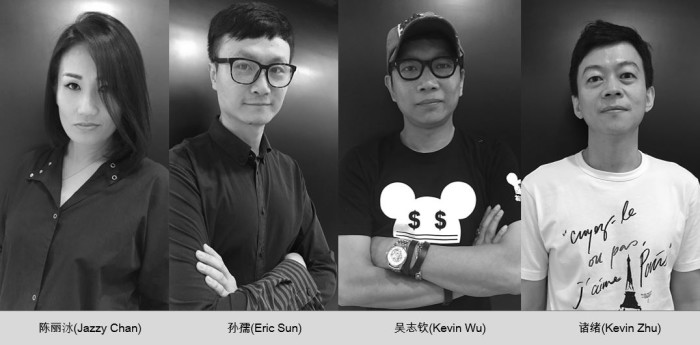 Kevin Zhu
Zhu has built up over 18 years of experience with McCann Erickson, TBWA, and LOWE, and gained digital marketing experience in an internet company and at Wunderman.
Kevin Wu
Wu has worked in agencies in Taiwan, Beijing and Shanghai over the past 18 years. Drawing on this digital experience, he will work with his team to build up integrated communication solutions.
Jazzy Chan
From 1992 till 2014, Chan worked in Malaysian advertising agencies, before coming to Shanghai to join McCann-Erickson as creative director and now Leo Burnett.
Eric Sun
With over one decade of advertising experience, Sun has a track record with blue-chip clients, varying from FMCG brands to automotive, and finance to skin-care products.