Coinciding with the Fourth of July, Independence Day in the US, ITTIZ and Global from Asia joined hands to give the world a glimpse of what the world would look like if China took over by creating U.S. currency featuring faces of Chinese emperors.
The parties sent red envelopes containing the bills to 500 of the biggest companies in Shenzhen, including Lenovo, ZTE, MEIZU, Huawei, Haier, OPPO, DJI, and others. All of the bills are actual U.S. currency notes, ranging in value from $1 to $100, with a removable sticker of a Chinese emperor covering the respective U.S. icon's image.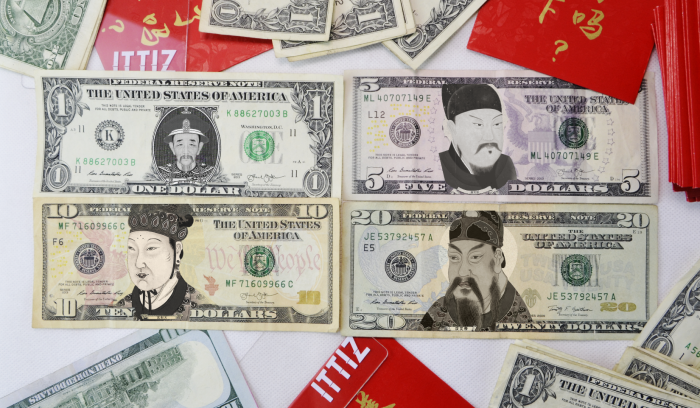 Along with support from Mike Michelini, CEO of Global from Asia, the campaign to send the U.S. currency to Chinese companies began. Each note is customized and titled, "Are you ready to take over America?"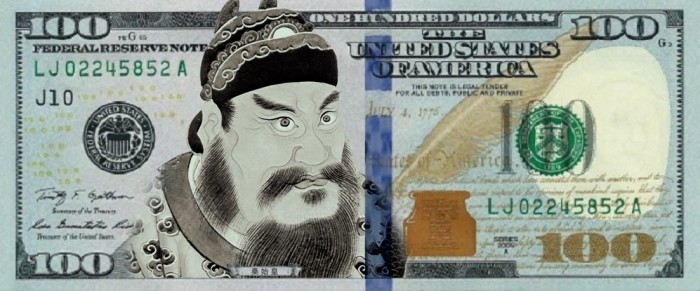 ITTIZ came up with the idea for the campaign a few months ago when considering the outcome of the U.S. presidential election. Sean Davis, CEO of ITTIZ, said that with the current state of globalization and the general interconnectedness of countries, the likelihood of China's rise is as probable as ever and pulling back isn't a reasonable option.
"The campaign sparked the imagination of all those involved," said Sean Davis. Davis expects this campaign will attract more attention to his company and showcase what ITTIZ can do for clients.
The company wanted to create something that taught companies in Shenzhen the value of thinking creatively, and so the currency, political, competitive and comedic aspect of this campaign became appealing.
"One of the other reasons we ran this campaign was to showcase the creative abilities currently available in Shenzhen. A lot of the time there is a large focus on hardware, while the creatives are left out in the cold. We wanted to show that Shenzhen is not only a place for hardware innovation, but for innovation on all fronts, such as, in our case, marketing, branding, and design," said Davis.
"We see Shenzhen being a technology hub for the 21st century. We feel that creative ideas will only accelerate this movement. The future is coming at us quickly, everything in today's economy is up for grabs, and Shenzhen is ready to grab hold and take it!"