Instagram has launched a new feature which discloses paid partnerships influencers have with brands. This will culminate in sub-headers being placed on posts and stories which declare when a commercial relationship exists between creators such as influencers, publishers and businesses.
Both creator and business partner will have access to Insights for that sponsored post, making it easier to share how followers are engaging with these posts. The new tool will come under Instagram's tagging and insights tool and allow a creator to quickly tag the business they have a relationship with.
This will be seen through a sub-header "Paid partnership with," followed by a tag to the business partner's account. The sub-header is found where the geo-location tag usually is.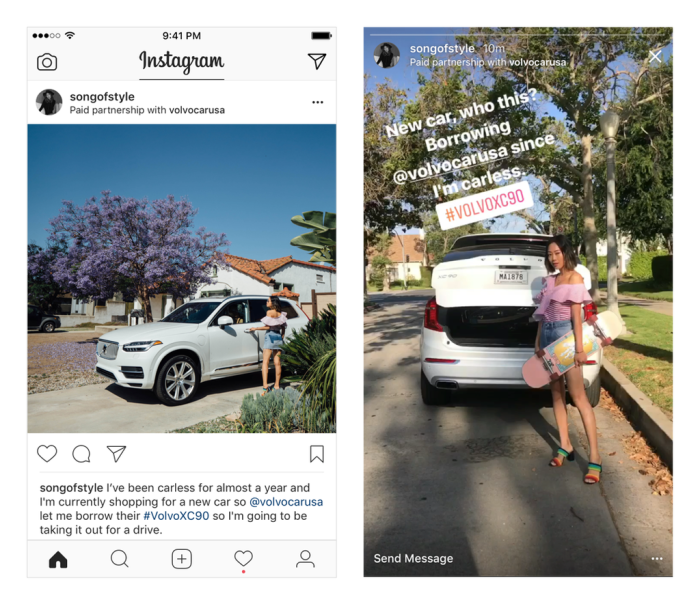 The tool has yet to be rolled out completely, and is currently being used by a small number of creators and businesses. The tools will be made widely available in coming months along with an official policy and enforcement guidelines. Through the move, Instagram hopes to make the nature of creator-business relationships more transparent for the community.
"The relationships people form on Instagram drive our community and make it so unique. Partnerships between community creators and businesses are an important part of the Instagram experience, and a healthy community should be open and consistent about paid partnerships," a blog post announcing the move said.