Photos showing a half-naked woman walking in one IKEA store in China on Weibo attracted the public's attention. IKEA China denied it was a commercial exploitation and said it has notified the police.
The widely-shared pics were allegedly taken at an IKEA in Beijing. The first set of nude photos were captioned: "I finally know why people in Beijing love shopping in IKEA."
The photos saw a woman pushing a shopping cart, with the woman facing away from the camera. The black-haired woman was wearing a gray dress, which she had hiked up to reveal her lower half despite other customers being visible in the photos. The photos blurred the woman's bottom and her upper thighs.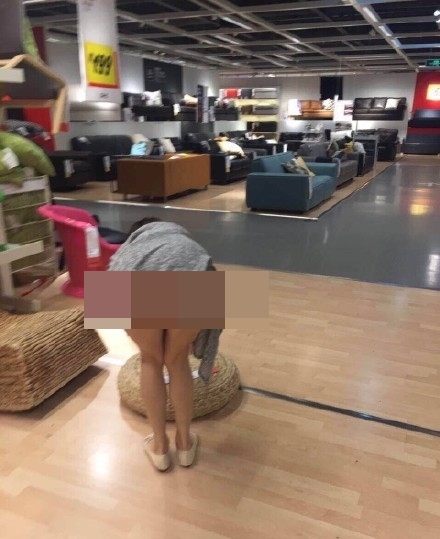 Responding to the matter, IKEA China denied it was a publicity stunt in its statement, saying, "There is speculation about the behavior of IKEA as it opens up new stores. IKEA strongly denies this speculation.
"We also hope that all consumers observe social morality and maintain social justice and social order."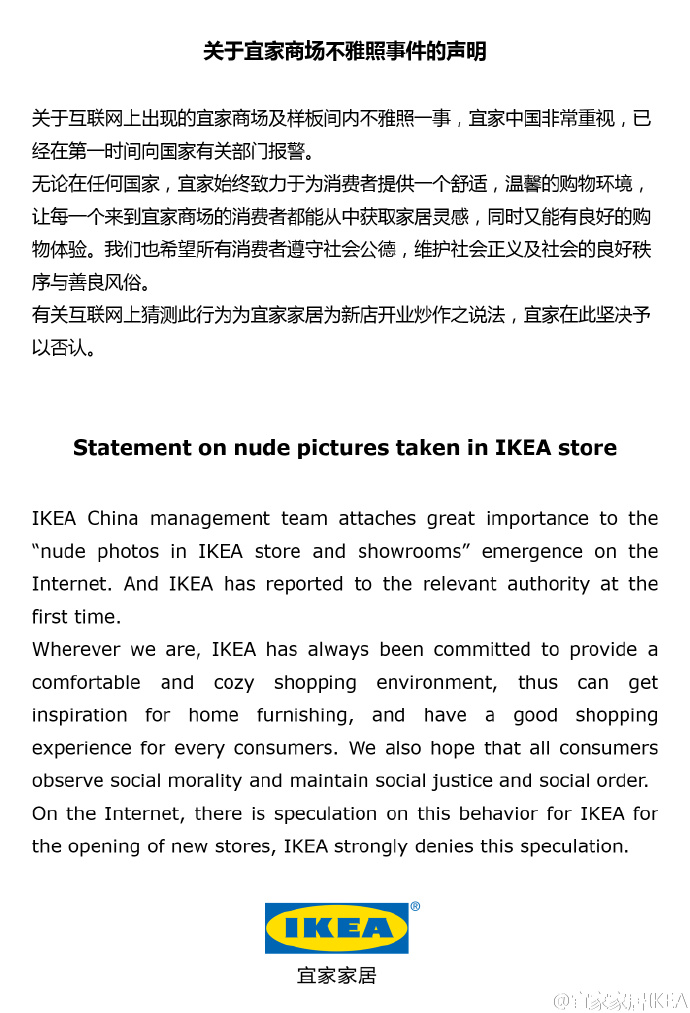 Local police tracked down the uploader and demanded they delete the photos, but soon more followed.
Soon after, a second set of nude photos were posted online, showing a naked woman posed on a bed inside a showroom at the IKEA in Wuhan.
Even if the images were removed, speculations continued on the social media.
This wasn't the first time a store in Beijing has caused drama. Last year, a video of a Chinese couple having sex in Uniqlo went viral after it was uploaded on the internet.