The 14th Malaysian General Election (GE14) will go down in history as a watershed one, stunning the country and creating hope for Malaysians. Newly-elected Prime Minister Mahathir Mohamad did not waste any time in getting down to business, having announced the abolition of the goods and services tax (GST), as well as appointing Gobind Singh Deo as the Communications and Multimedia Minister.
The Employees Provident Fund also said in a statement on its website that it "remains optimistic" about the long-term outlook of the Malaysian economy, following the formation of the new government post-GE14. Amidst the new dawn in Malaysia, industry professionals share with A+M what they hope the new government will bring to the adland and the Malaysian economy.
Tan Kien Eng, CEO, Publicis One Malaysia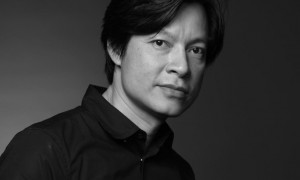 GE14 was perhaps the most gripping elections that we have witnessed. The results of the elections have given everyone so much hope. It is the beginning of a new dawn. We hope that the new government is tolerant toward creative expressions. Malaysia has enough richness and energy to make an impact around the world and showcase exceptional work on the global platform.
We live in a country with different ethnic groups and we want to create campaigns that can touch the hearts of Malaysians with our work and we are confident that new government will support us.
Bala Pomaleh, CEO, IPG Mediabrands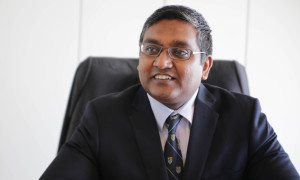 There is much hope and promise with Pakatan Harapan forming the new government, and with the selection of an experienced council of elders to fast-track parts of the GE14 manifesto over the coming 100 days. The initiatives being rolled out by the new government will definitely look to place more disposable income and cash into the hands of the consumer, and despite having a rather sluggish first quarter, we expect the economy to pick up with an additional RM200 million to be pumped into the ad expenditure for year.
There are a number of tax incentives being proposed, such as tax reductions for developers who build affordable homes and the abolishment of the GST. We will also see other lifestyle and economic programmes to stabilise oil prices, reduce toll charges, and to promote healthy competition to boost the market and encourage fair pricing.
All these benefits to consumer spending power will effect a direct positive correlation to the ad expenditure. We will see advertisers, especially those in related categories, being able to tap into the various opportunities being plugged by the elected government as part of their election promise, and these will present greater opportunities within adland.
Andrew Lee, MD, Havas Immerse and president of 4As Malaysia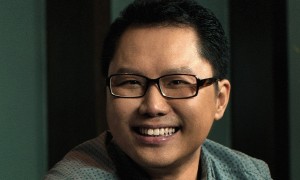 The new government has a long list of promises in its manifesto, and we are very hopeful that the plans in rebuilding the country's economy will accelerate economic growth and will renew foreign investors confidence. There are also strategies to generate economic activities and to increase the people's spending power.
The 4As Malaysia sees these as positive signs in rebuilding Malaysia and eventual growth for the advertising industry. The new government is promoting Bangsa Malaysia in its efforts to create a Malaysia that is inclusive, moderate and respected globally. The adland in Malaysia must play an active role in promoting Bangsa Malaysia.
We need to stop profiling the consumers based on ethnicity and start targeting them as Malaysians.
Segmenting the consumers based on ethnicity is pure laziness. There are plenty of ways to segment the market in order to reach the most ideal consumers for your products or services. Some of these include psychographics segmentation, behaviour segmentation and geographic segmentation.
Prashant Kumar, senior partner, ENTROPIA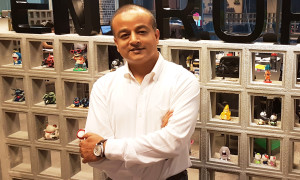 The economy is already poised to grow healthily, so do not expect any major shifts in the immediate run. The right steps by the government will relieve the pains of the urban poor, which should in turn provide a big spurt to the consumer sentiments and that is great for ad industry as well.
Serm Teck Choon, Malaysia country head, CtrlShift and president of Malaysian Digital Association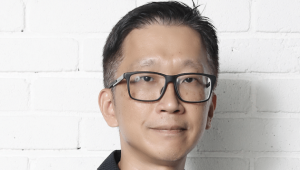 Malaysia's new government should focus on building the "new brand" of the country and make it to be an environment which is innovation-friendly, startup-friendly and investor-friendly.
The 'new brand' needs to be a representation of transparency, efficiency and also with the spirit of 'dare to fail'.
One should not forget that Malaysian digital companies have built many regional brands for the last two decades, such as Grab, JobStreet and iProperty. We have been doing a good job even in an environment which might not be as advanced and competitive as other countries such as Singapore. Imagine how much we can potentially achieve if we can facilitate a better environment for innovators and entrepreneurs!
Shaun Tay, CEO, FCB Malaysia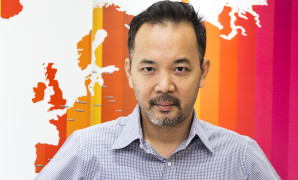 I hope [the new government fosters] a culture of creativity, openness and entrepreneurship. Discard the cronyism, the elitist behaviour and slavish adherence to antiquated formality. I hope they empower those who want to make real change within the industry to do so. However, we [as an] industry must play a part in this change as well.
Our industry has been in the doldrums for way too long because we were always too busy trying to appease people, working within the status quo or just being too darn lazy to change. We need to get out from that mentality. We must, as change agents, use this new hope and renewed optimism in our country to set the right tone and behaviour, not just talk from the corner office.
We need to get out there, do some real work and make Malaysia reclaim its spot as a creative force within the region. It will be hard but not impossible, we just need to roll-up our sleeves and make stuff happen.
Abhinav Sharma, head of strategy, Dentsu One Malaysia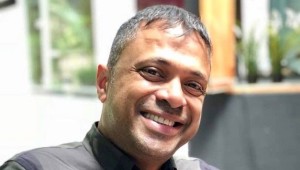 This is historic and unprecedented, yet expectations are high for the new government to deliver on many fronts. It is certainly not an easy road ahead but what is evident so far is that the new government has put the country's economy and finance as the primary pillars in its administration. With that, we hope to see more pro-business policies, which in turn will spur consumerism and improve consumer sentiment, leading to a greater focus on branding by marketers. And once this cycle of growth, consumerism and branding moves faster, we expect Malaysia to leap ahead.
Read also:
Marketing tactics used during #GE14: The art of handing out discounts
Social talk: What were Malaysians most concerned about during #GE14?
(Photo courtesy: 123RF)