COMPANY:
HBO ASIA
EVENT:
SCREEN RED LAUNCH EVENT
DATE:
2 OCTOBER 2013
LOCALE:
THAILAND
EVENT OBJECTIVE:
To promote Screen RED, HBO Asia's 24-hour movie channel in Thailand.
EXECUTION:
HBO Asia's affiliate, True Visions organised a media conference at Mandopop, Oriental Residences, Bangkok for its Screen Red channel.
According to Kittima Ratanasangsathien, senior marketing manager, True Visions Group – Thailand's cable satellite television operator operating HBO channels in Thailand, there were three main objectives of conducting this event:
It wanted to raise brand awareness and introduce a new channel with HBO Asia, be seen as the top in terms of product innovation of HD channels and appeal to consumers looking for Asian content.
The event saw senior representatives from HBO Asia, TrueVisions and Mei Ah Group (partner of HBO Asia) along with Taiwanese actor and star of "The Grandmaster" (a Hong Kong–Chinese martial arts drama film), Chang Chen as well as Thai celebrity Mai Davika present at the event.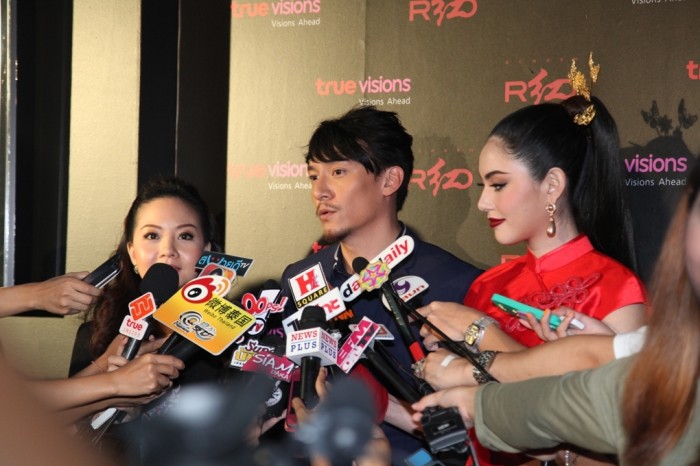 True Visions also launched the event in conjunction with the premiere of "The Grandmaster" on Thai television on RED this December.
True Visions sent out e-invitations to the press and through calls. The brand targeted the media interested in Screen RED's channel attributes and its content. True Visions also sent the invitation to a good mix of media outlets for exposure in different types of media – newspapers, magazines, TV, radio and online.
The brand generated buzz through social media and radio mediums two weeks before the event, particularly highlighting that that the two celebrities would be at the event.
During the event, the brand also pitched two selling points of the event: the reputation of the Screen RED channel and the reputation of the celebrities present at the launch event. An interview session with the celebrities was also conducted during the media launch event.
RESULTS:
The event saw 46 media members turning up – 15 of them from newspapers, 10 from magazines, 16 from TV and five online. A press release was also sent to media who didn't attend the event.
Within 24 hours of the event, media coverage (of approximately 1,699 column inches in size) rapidly appeared in many entertainment magazines, generating a PR value of 9,697,243 THB.
There was also PR coverage across newspapers such as The Nation, Post Today and Dara Daily, online media such as Thairuth Online, Sanook.com and Siamzone, TV media such as Dao Kajai, Nine Entertain and TV Pool as well as magazines such as OK Magazine, Seventeen, Asian Plus Magazine.
LESSONS LEARNED:
One of the biggest challenges in organising the event was being creative with media events.
"Since we have been doing media launch events for new HD channels three to four times a month since the beginning of this year, the challenge was to create something new and different from the competitors and interesting for the media to attend and cover," Ratanasangsathien said.
To overcome this challenge, the brand generated excitement for this event by ensuring that the content of the event was entertaining.
Finding the right venue was an important as well.
For future events, the company intends to keep up with its innovative approach.
"All ideas have to capture and support the event objectives. That's why we have to improve our innovative thinking and 360 degree planning approach (pre-launch-post PR) and put more effort in making a difference amongst the competitors," Ratanasangsathien said.