For avid sushi lovers, the idea of using anything Wasabi-flavored to wash your face seems simply absurd.
But it is exactly this kind of absurdity that Garnier is trying to use to promote its men's face wash AcnoFight Wasabi Foam through a viral video.
The four-minute micro film was developed in collaboration with agency Carat Hong Kong and BOMBA, a six-member team of YouTubers with over 223,000 subscribers.
The Chinese name of the film (來自彩虹的你) roughly translates into "The One from the Rainbow", punning on the Chinese name of the popular Korean drama My Love from The Stars.
In the film, a budding young actor's face produces so much oil that the director calls him out for it in front of the entire crew.
His colleague recommends that he use Wasabi to wash his face, and he smears an actual tube of the green paste over his face while imagining that his skin is like salmon sashimi.  His green face makes him the laughing stock for the film crew.
Finally realizing that his colleague meant the Wasabi face wash, the protagonist washes his face with the foam and impress the director with his acting skills and an oil-free face.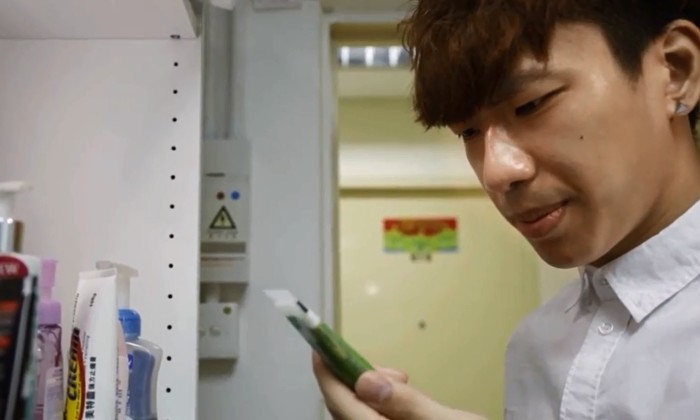 "We believe a humourous story is the winning formula for popularity, which in this film, is the twisted interpretation of wasabi," said Cooby Ho, associate digital director at Carat Hong Kong.
"We and BOMBA agreed that men usually don't pay attention to their skin problems until someone talks to them directly about it. We can imagine how embarrassing the situation could be for a male actress when his skin problems are brought up in front of everyone on set.  We created this character to get across to men that this is actually a problem that could embarrass them."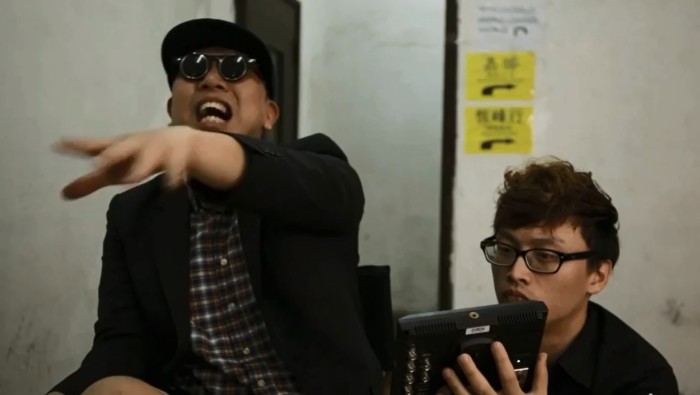 The campaign will run until late June and the video garnered over 100,000 views in the first week.  Video views currently stand at over 132,000, approaching the brand's target of 150,000 views.
"Men are more passive and problem-driven when they are choosing skincare products. That's why we can't just push a branded message through a TVC or print ads," said Larry Chan, digital manager at L'Oreal, which owns Garnier.
"Based on the habits of our target consumers, a viral video will also bring additional entertainment and carry our product's message that taps into their lives.  The video reinforces the consumer's ability to remember our product compared to traditional media."
The micro film is quite long compared to a typical YouTube video which may be one or two minutes long.
"We carefully kept the video under four minutes in line with the benchmark for other Youtubers' videos. A longer video has the advantage of balancing engaging content with messages about our product," said Chan.
Although the viral video campaign is supported by YouTube ads, majority of the views came from Bomba's enormous following on Youtube and Facebook.
Chan said, "Another advantage of collaborating with a group of YouTubers is that they have strong insights into creating content that is suitable for our target customer."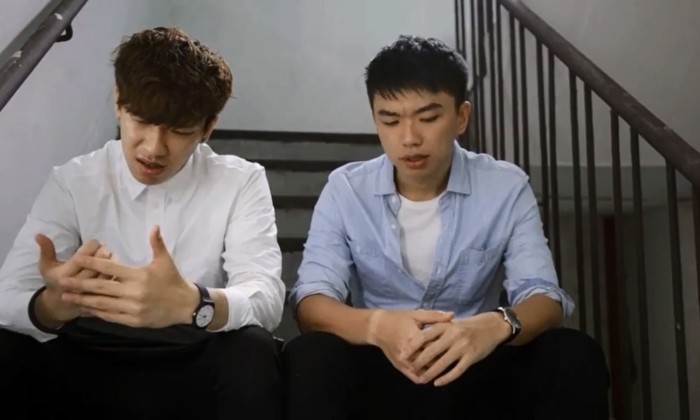 For Brian Stone, assistant product manager at Garnier, the video helps create demand for the brand's face wash because of its partly educational nature.
"The viral video portrays a major misconception among Hong Kong men that washing their face with water or generic soap is sufficient. Through the video, the target audience can empathise with the protagonist's experience and learn the proper way to cleanse their faces, allowing us to recruit new customers," said Brian Stone, assistant product manager at Garnier.
Below are some behind-the-scenes shots:
Film Credits:
Production: FOX and Carat Hong Kong
Director, script-writer, visual effects: FOX
Cameraperson: Kwan
Sound man: Hanic
Production Assistants: Lone Li and Stevan Li
Actors: FELIX, FOX, 爆江, Jimmy 仔, 阿仁
Graphic Designer: Felix
Color-grading: KK
Film-editing: BOMBA Team