Facebook has launched its long-overdue 'dislike' button in the form of six new emotional reactions, an extension of the thumb-up button that gives its users more ways to share their reaction to a post in a quick way.
The social network begins to roll out a beta version of Facebook Reaction, initially just in Ireland and Spain, and there are no traces of buttons that let you outright dislike your Facebook friends or their posts.

The six new emoji depict various expressions, from an open mouth to express surprise (wow) to a scowling red face for anger (angry). The other four emotions are love, haha, sad and yay. Â Users are able to express these reactions by long pressing or hovering over the Like button.
For many years, people have asked the social media to add a 'dislike' button, the CEO Mark Zuckerberg says in a post announcing the feature: "Reactions gives you new ways to express love, awe, humor and sadness. It's not a dislike button, but it does give you the power to easily express sorrow and empathy — in addition to delight and warmth."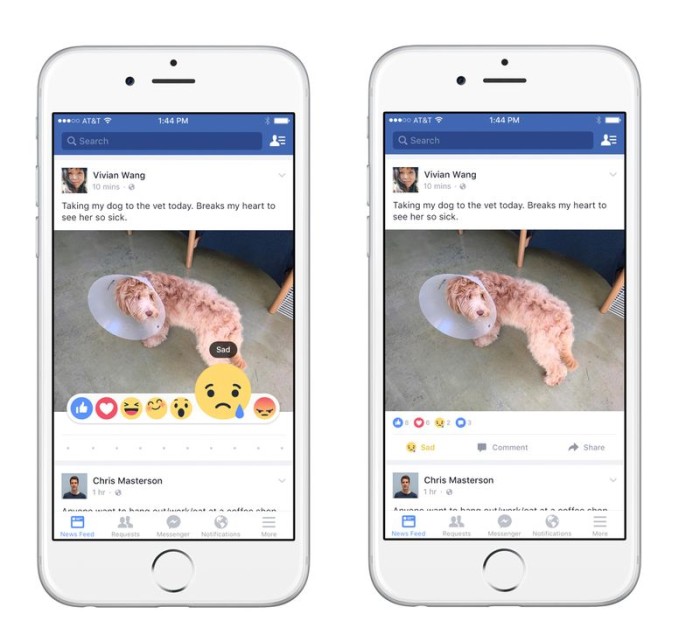 On the other hand, Facebook's  product manager Chris Tosswill says "We see this as an opportunity for businesses and publishers to better understand how people are responding to their content on Facebook,"
"During this test, page owners will be able to see Reactions to all of their posts on page insights. Reactions will have the same impact on ad delivery as likes do." Tosswill adds.