This weekend people across Hong Kong will turn off their lights for one hour to support a global initiative to conserve power and promote a greener lifestyle.
Earth Hour started as a city-wide initiative for WWF in Sydney in 2007 and has grown into a global movement. But increasingly, brands are using Earth Hour as a platform to promote their green credentials.
This year a huge band of Hong Kong companies are driving marketing messages around the initiative. Like past years, there are a few which standout in 2015.
For the seventh year running, Eaton, Hong Kong will once again participate in Earth Hour to raise public awareness of global warming and to help promote a low-carbon lifestyle.
Guests will be invited to meet its Eaton Green Team and embrace their dark side by having a photo taken with the "60+ Photo Frame".
They will also receive a UV stamp entitling them to a complimentary "Glow in the Dark" organic cocktail.
"This is the seventh year in which Eaton has celebrated Earth Hour," said Katrina Cheng, environmental officer at Eaton Hong Kong.
"We hope all our staff and guests enjoy and feel good about this meaningful event and thereby extend their support of sustainable living."
Another major supporter is Compass Visa, which will donate $10 to WWF Hong Kong on behalf of everyone who support its conservation and education work.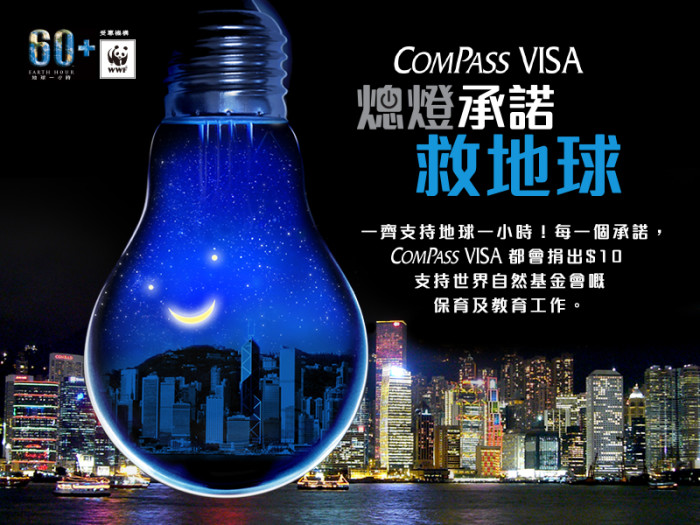 Like Compass Visa, Kowloon Dairy is throwing its marketing might behind Earth Hour, hoping to promote a sustainable future through a social media incentive.
Until 28 April, Kowloon Dairy will donate HK$20,000 to WWF Hong Kong if the company can reach 5,000 Likes for a post about its Earth Hour initiative. At the time of writing the post had 168 Likes.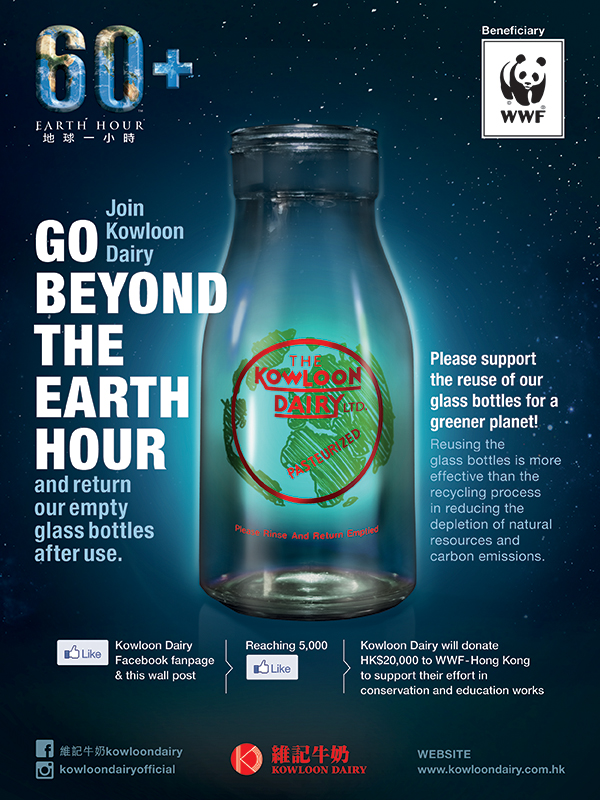 So is it a worthy cause? While switching off lights for an hour is a good start, brands must take a longer and more rounded approach to marketing their green credentials.