Last year Tan Chee Keong, or more well known as CK Tan, moved over to BBDO Malaysia from Ogilvy & Mather. At O&M Malaysia he was deputy executive creative director. Tan has also worked in many top agencies such as Leo Burnett Malaysia and Ogilvy Hong Kong.
Advertising + Marketing takes a look at what keeps Tan inspired.
How did you stumble into this industry?
Becoming an artist had always been my childhood dream. So, I followed my dream and went to art and design school. (Not as though I had any choice anyway – I was terrible at other subjects!)
But what got me into advertising as a creative, was this ad by Wonderbra. I saw it in the One Show Annual at my college library. It was just so powerful. From that moment on, I knew it was my calling to be a creative. Only later did I realise that the idea was what made it so intriguing – not just the picture!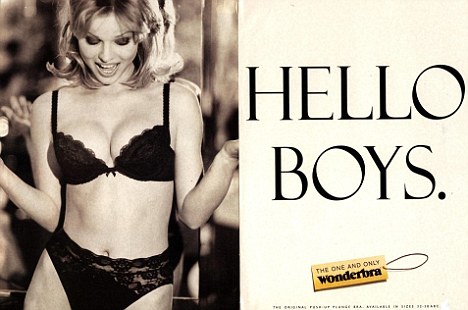 How do you get inspired when you aren't?
I imagine myself as someone who inspires me. Then, I ask myself how they'd solve the problem. I have imagined myself as Mother Theresa more than once.
What's the most frustrating thing about being a creative?
When others try to do your job instead of their own.
What is a mistake in your career you won't forget?
If there's one thing I could do over, it would be the time I forgot to tell someone I was not ready to join his agency. I carelessly forgot to reply his email, which made him think I was arrogant. It taught me to be more mindful. I'm still learning.
Mentor you look up to most
Without these mentors, I would not be who I am today.
"It is okay to change your mind, as long it's for the better." – Sonal Dabral
"What is the idea? What is the idea? What is the idea?" – Gavin Simpson
"Judge the work with your heart, not your brain." – Alex Lim / Shon Chan / Tan Yew Leong
"Don't be scared to have fun." – Brian Capel
Advertising's not an easy business. What's the meanest thing you've heard someone say to anyone in the industry?
Mean? Does that apply in advertising?
What about the harshest thing anyone has said to you in your career?
That I look older than my age.
And the harshest thing you yourself have said to anyone at work? (And do you regret it?)
I think I'm a nice person. I honestly don't remember any. In fact, sometimes people come out of my room crying because they are so overwhelmed by my kindness.
What's the dream brand you'd like to work on and why?
No particular brand. Any brand that dreams big will do.
Weirdest thing you've ever done in your career
Trying to convince a bear to pose in a certain way for a print shoot. It turned ugly when the bear started to chase me. There's definitely a time to ease off and not push your luck too much.
What makes the difference between an average creative and a mind-blowing one?
The mind-blowing one clearly has the desire to do great. But also knows that greatness isn't a destination.
If you weren't a creative what would you be?
A house-husband. I am a brilliant cleaner!
How you wind down on the weekends?

Play masak-masak with my daughter. Stare at my Lego collection, from time to time.  Of course quality time with the missus (in case she reads this).