Wanda Group has signed a strategic partnership agreement with International Federation of Association Football (FIFA) for a time period of 15 years.
This move follows the group's acquisitions of Infront Sports & Media in Switzerland, World Triathlon Corporation in the US and the endurance sports sector of Lagardère Sports & Entertainment in France since 2015.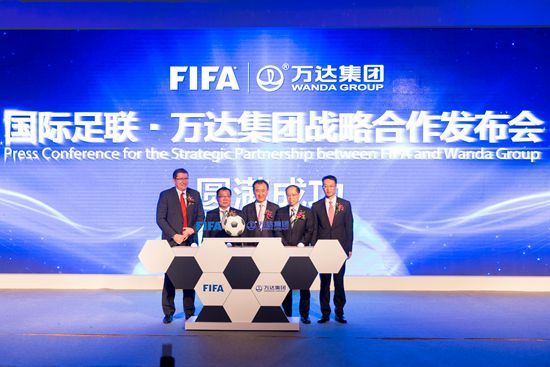 A FIFA partner is the highest level of sponsor partnership in the organisation, as there are only eight places for this FIFA partner level globally, allowing the global marketing rights to all FIFA's competitions including the FIFA World Cup.
Gianni Infantino, president of FIFA, said the partnership will further advance the development of international football in China, and consequently the global development of football as a whole.
Ma Dexing, a senior sport media reporter commented, "Wanda Group becoming a top-tier sponsor and the closest partner of FIFA, and seizing the high ground of world football, will enable the Company to enjoy an unprecedented voice within FIFA and help to advance the development of Chinese football industry."