Most of us know that Facebook has over 4 million users in Hong Kong, but rarely do we know the behavior of these people. Facebook's Ad Manager not only is a place where we can promote Facebook content, but also a tool to understand Hong Kong user profile of the social media giant.
The gender distribution of local Facebook users is quite even: two million males vs 2.4 million females, but there are 4.6 million Hong Kong Facebook users (aged from 13 to 65) in total.
Of the 4.6 million population, near 3 million are Traditional Chinese users; over 1 million are English; while only 460,000 are using Simplified Chinese. However, when I read the numbers I recorded in 2013, the percentage of Traditional Chinese users has been shrinking; while the Simplified Chinese users doubled.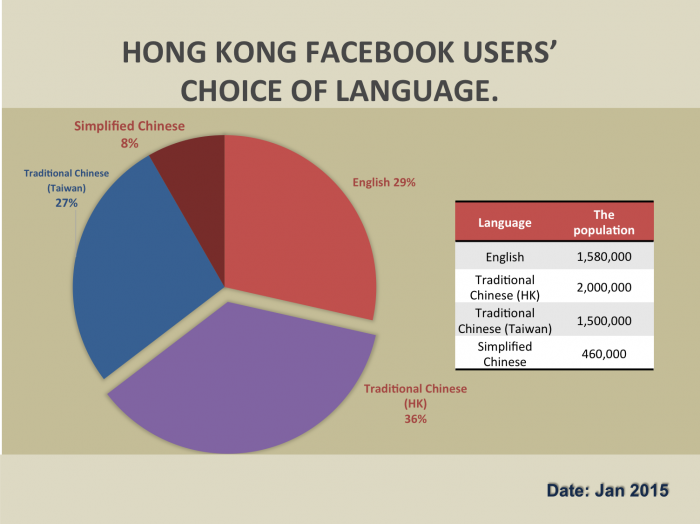 When it comes to the mobile war, Android enjoys a larger share than iOS. This situation is shared by some of our neighbor markets like Taiwan and Singapore.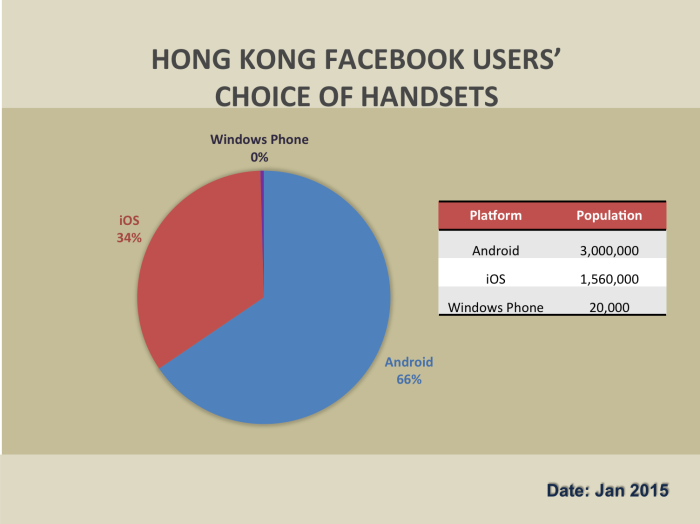 From Facebook's record, approximately 1.9 million Hong Kong users are primarily on 4G; while a similar proportion (over 1.8 millions) are on 3G.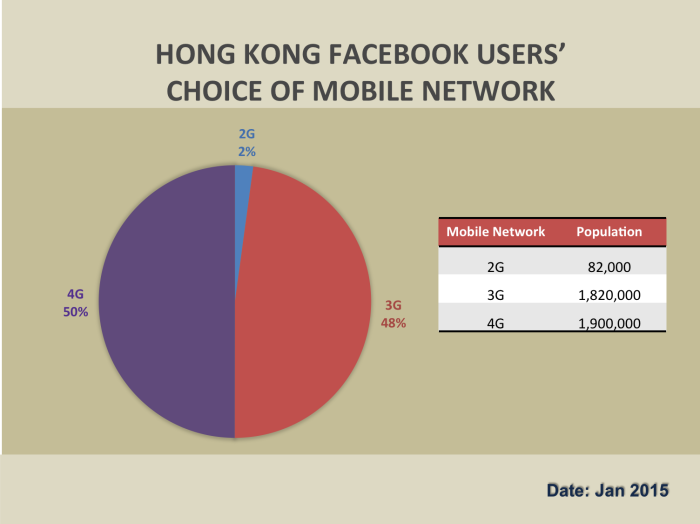 What browsers are Hong Kong Facebookers using? Chrome accounts for nearly 2 million; while Safari over 1.4 million. Other browsers are summing up an insignificant share.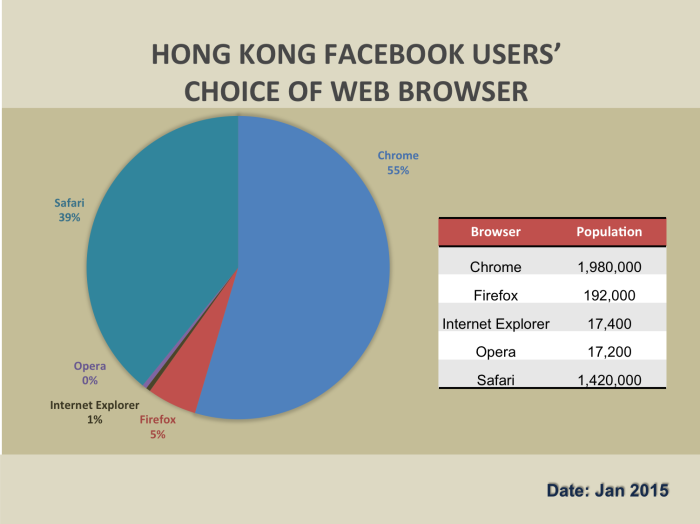 The most interesting number I read from Facebook Ad Manager is the proportion of Facebook Page Admin. Of the 4.6 million Hong Kong users, there are 620,000 administering at least one Facebook Page, which represents a 13.5%. Are you one of them?
Jansen Lu is director, social business strategy at GroupM.