For the entirety of June, Marketing will be putting the spotlight on each of the category winners at the Agency of the Year Awards 2017 Hong Kong. A new category – including an overview of the winning agencies – will be featured every day, going from A-Z.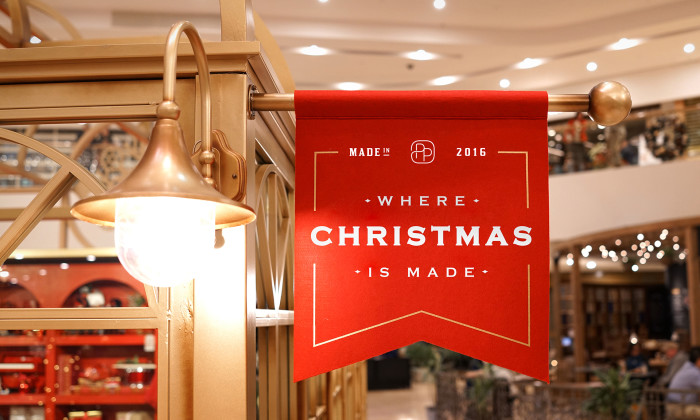 Gold: ANON
Owned by: Independent
Headed by: Simon Handford / Sandy Chan, co-founders
ANON took home the gold award in the highly competitive Creative Agency of the Year category.
Founded in 2013 by Ogilvy & Mather alumni Simon Handford and Sandy Chan, the agency's team of 10 talents serves an impressive portfolio of clients including Hong Kong Disneyland, Vanguard Investments Hong Kong, Swire Properties and Nike Hong Kong.
This relatively small but prolific team doesn't pull any punches in offerings, including TVCs, OOH, digital, product design, packaging, collateral and brand events.
In 2016, the agency scored a number of big wins, including Moet Hennessy, FOX Networks Group Asia and JP Morgan, to name a few.
Perhaps the most notable campaign from the ANON team in 2016 – although there were more than a few – was the 'Star Wars Takeover' for Hong Kong Disneyland, where they created a range of highly creative collateral. For example, the print ads were accompanied by a small DIY hologram device to recreate characters from the perpetually popular franchise on your phone – an excellent fit for the space opera attraction. Bus shelters ads used directional speakers to send messages only to people standing directly beneath them to create the illusion of hearing 'the force', and their billboards featured villain Kylo Ren seemingly cutting through buildings using 3D perspective in the creative.
Regularly eschewing the retainer-based business model, ANON is not afraid to do things differently. While the agency naturally has specialists in certain disciplines, it does not employ separate teams and focuses on creative ideas, rather than disciplines or formats. To top it all off, it gives clients access to all their creative resources to nurture a collaborative environment.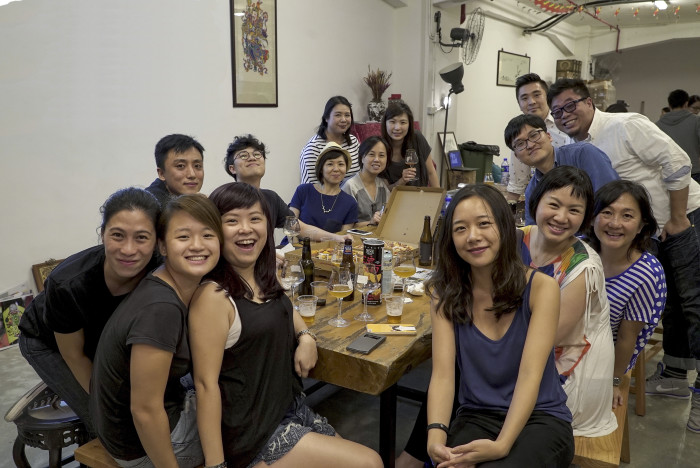 Silver: Saatchi & Saatchi Hong Kong
Owned by: Publicis Groupe
Headed by: Alexis Chiu, managing director
Last year's bronze winner Saatchi & Saatchi Hong Kong (SSHK) has climbed the rank to snatch the silver award in this year's creative category.
Retaining over 90% of its clients, 2016 is a special year for SSHK as it turned itself into a "creative gateway" to Asia – no longer limiting itself to the Hong Kong market.
The agency diversified its client portfolio, with SSHK as a gateway to China and Asia.
While Saatchi launched a series of campaigns to rebrand and launch Swire's malls in Hong Kong, it also reached out to Taikoo Li in Chengdu and Taikoo Li Sanlitun in Beijing, with the campaigns being driven by its team members in Hong Kong.
Its key clients include FWD Insurance, Swire Properties, HSBC, Emirates and name to a few.
Saatchi & Saatchi's motto is "Nothing is Impossible". The theory behind this is that when people are creative, being a game challenger and able to embrace change, the impossible becomes possible.
Retaining talent—especially millennials, which represents 80% of its staff—is a challenge for agencies. Saatchi empowers them by giving them autonomy via various initiatives such as co-CEO programme and more.
Beyond Hong Kong, it created a WeChat recruitment video to find talents in Greater China.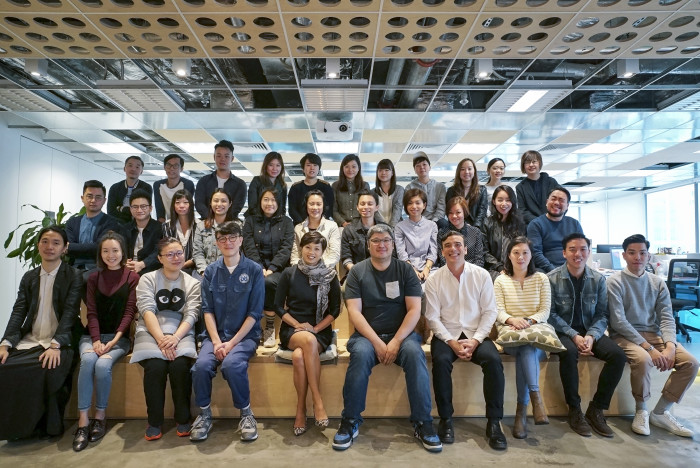 Bronze: mcgarrybowen Hong Kong
Owned by: Dentsu Aegis Network
Headed by: Simone Tam, Greater China CEO
Newcomer mcgarrybowen grabbed bronze for their creative – in part for their work on the ManulifeMOVE campaign, a new insurance concept that rewards customers for exercising more.
The agency created an integrated platform that utilizes wearable technology, and promoted in an all-round ad push spanning television, online, social media, outdoor and print.
Founded in 2016 by Dentsu Aegis Network, mcgarrybowen is positioned as a full service agency wired for the digital age. The agency serves an impressive client list, including Manulife, Kimberly-Clark, Kotex, Huggies, Fonterra, Anmum, Anlene, Anchor, Maxim's, Disneyland, Landmark and Darlie.
Within a year, the agency grew from the original 2 founders to 45 full-time staff. It continued to grow in a fast pace and hired one new person every five days.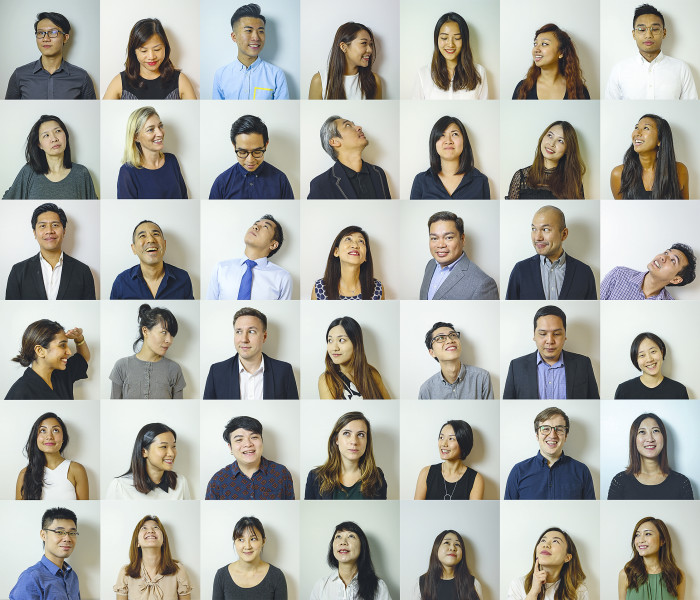 Finalist: BBDO Hong Kong
Owned by: Omnicom Group
Headed by: Tze Kiat Tan, CEO of Greater China
BBDO Hong Kong has had a big year – the agency grabbed a finalist spot in the Creative Agency of the Year category, was able to boast a 100% client retention rate, and achieved a whopping 240% profit margin increase; the biggest growth in the office's 42-year history.
Key clients include Fedex, Wrigley, Mars Inc., Mercedes-Benz and Visa – and since last year, quadruple wins on both Mattel and Vitasoy.
Mattel called an APAC-wide pitch for brands Barbie, Hot Wheels, Mega Bloks and Turning Mecard, all of which BBDO won. Vitasoy's entire tea portfolio also went to the agency, lead by a team of talent from all over Greater China.
Notable campaigns over the past year include Snickers slip-ups, where celebrities 'slip up' and make hilarious mistakes due to hunger, and the counter-intuitive 'No sugar-coating' for Vita where they challenged competitor's claims and turned them on their respective heads.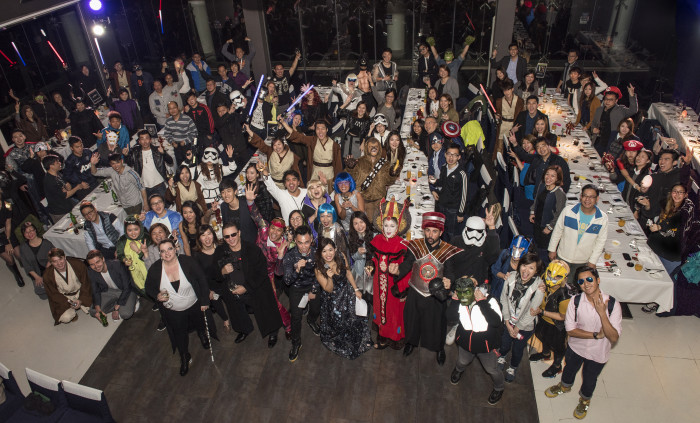 Finalist: Uniplan
Owned by: Independent
Headed by: Daphne Choi, managing director
Uniplan prides itself on winning and keeping the confidence of the clients it services. It worked with some of the world's biggest and most recognisable brands, including Huawei, Art Basel, Mercedes-Benz, Rolls Royce, and Mont Blanc while with no client loss last year.
One of the project highlights for the agency was the grand opening of Sands China's Parisian Macao; it transformed the base of the Eiffel Tower into a large event stage. It also tailor-made 8-meter hot-air balloon flying over the guests to deliver the main characters on stage and a multimedia finale complete with choreographed fireworks and a stunning light show on the 525 ft tower. Other major projects included launch event for Huawei Mate 9, Moët & Chandon's Moet Ice Imperial pop up event, and the inaugural FIA Formula E Hong Kong ePrix.
In 2016, the 92 people team won a total of 23 awards globally.