Business travelers from the Philippines rely on reviews before choosing a hotel more so than their foreign and Asian counterparts, a new survey from Agoda.com found.
The Traveler Smarts survey reports that 8 in 10 Filipino businessmen value reviews whenever making hotel booking decisions.
In comparison, 43% of business travelers globally said that reviews doesn't play a significant part in determining their hotel choice.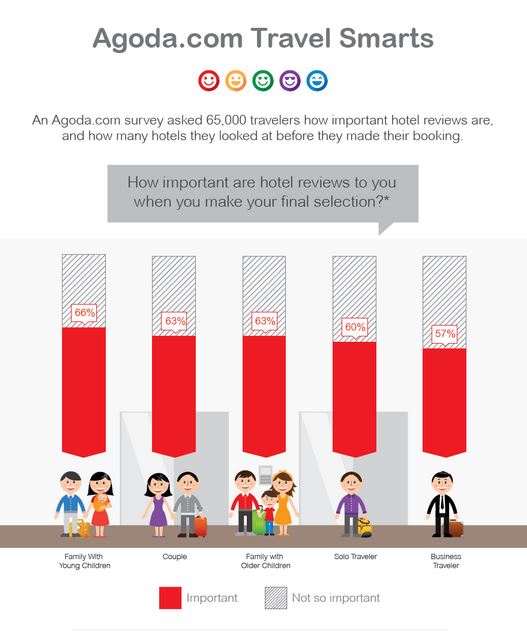 Japanese business travelers were the least likely to rely on reviews, with 59% admitting that reviews didn't matter. This was followed by respondents from Australia (53%), France (51%), UK (46%), and the US (39%). In comparison, the global average is 43 percent for those who don't rely on reviews.
Generally, however, business travelers were the exception since the rest of the market do read hotel reviews. Around 77% of non-business travelers said that they would not book a hotel that did not have any.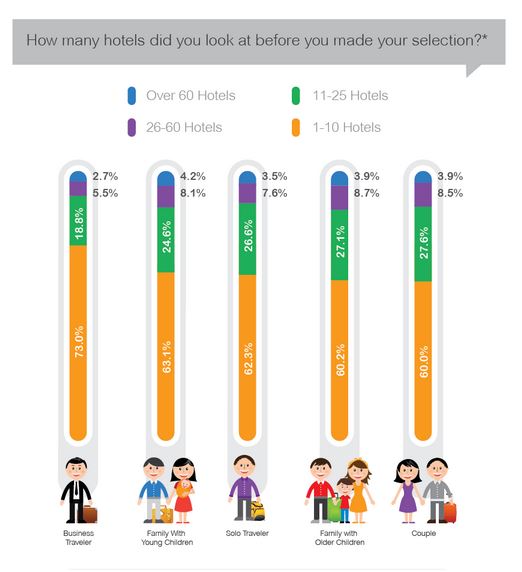 "Choosing a hotel is influenced heavily by word of mouth, so it's not surprising that reviews from fellow travelers play a huge role in the decision process," says Timothy Hughes, Agoda.com's VP Marketing.
Unsurprisingly, a significant 74% of business travelers looked at 10 or fewer hotels before booking, a full 10% more than the average. For all other traveler types that include solo travelers, couples and families, around 60% looked at ten or fewer properties before making a choice, 26% between 11 and 25 and just over 10% looked at 25 or more.