Earlier this month, we celebrated International Women's Day. In celebration of that, YouGov decided to conduct a study on the top brands local women love. The study found that Singapore Airlines, Whatsapp and Google achieved the highest Women's Impression Scores in Singapore, outscoring Facebook and Uniqlo, which ranked fourth and fifth respectively.
Unlike other APAC countries where brands from fashion retail industry come strong in women's mind, surprisingly, the top 10 brand list in Singapore is dominated by internet brands. The only fashion retailer brand that can make into top 10 of Singaporean women's mind is Uniqlo.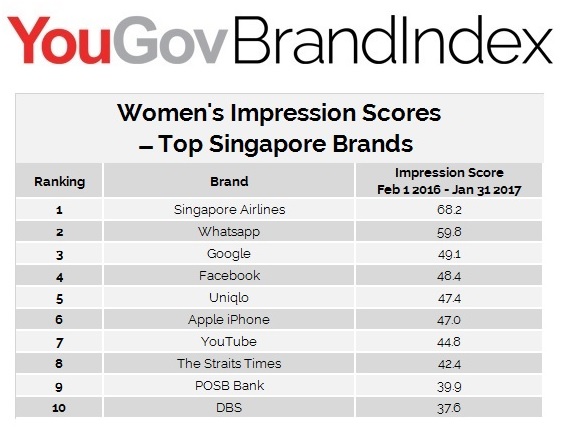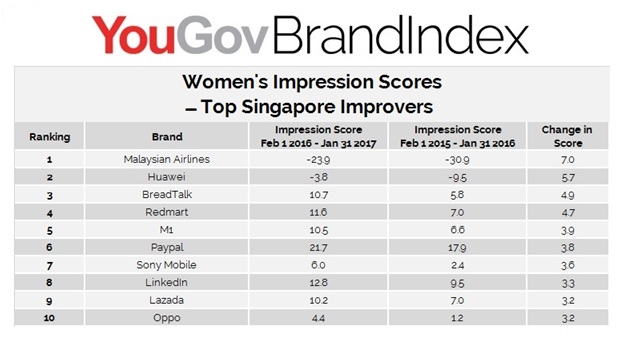 The rankings are calculated by measuring Impression Scores on each brand among the female respondents for the twelve-month period through January 2017.
Impression scores for the brands are measured by asking, "Do you have a general positive or negative feeling about the brand?" and were filtered for female adults who are 18 or above.
Respondents were drawn from YouGov's online panels of 5 million consumers across 32 countries. YouGov BrandIndex currently covers 250 brands in Singapore.