Over the weekend, an ad in the form of a loose insert to promote an event by WUF9 (the Ninth Session of the World Urban Forum), ran in The Star newspaper.
Unfortunately, only half of the message was delivered as the bottom half of the ad was left empty with the words "add montage pictures of KL, Penang, Melaka, Putrajaya, Cyberjaya, Medan Pasar and KLCC".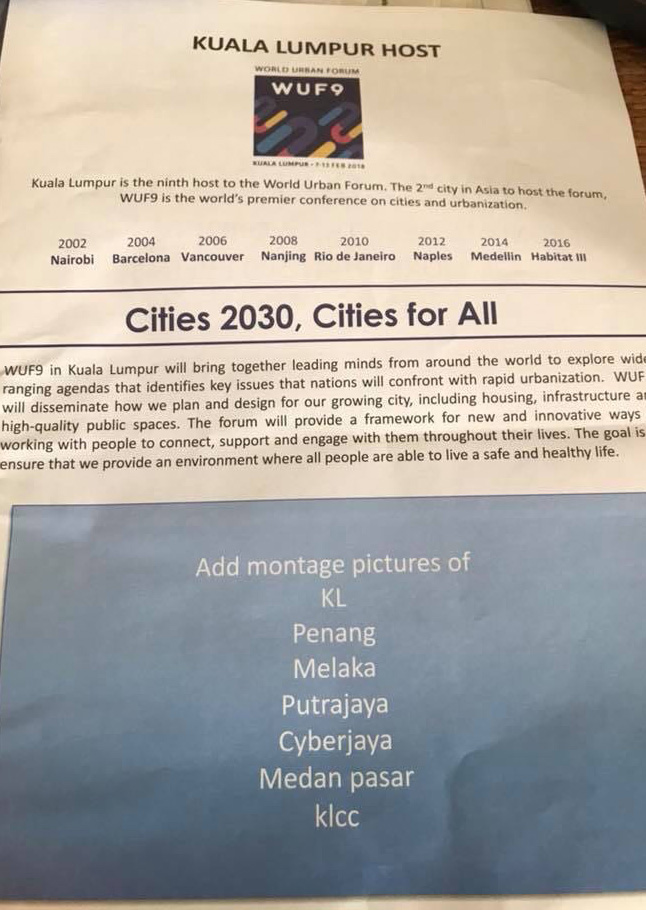 Clearly, it was a curious case of the missing ad. The missing ad was created to help promote the Kuala Lumpur Convention Center (KLCC) from 7 to 13 February 2018.
Speaking to A+M, a spokesperson from The Star said the ad in question was "provided by the client" and did not wish to comment further. Social media has been abuzz with images of the missing ad being circulated. A+M was unable to reach WUF9 at the time of writing.
On a separate incident, the newspaper was forced to suspend two of its top editors last year after publishing a controversial front page on 27 May 2017, with Muslims performing the terawih prayer with the headline "Malaysian terrorist leader" and a spa advertisement featuring the back of a half naked lady running below.
Read also:
World Urban Forum runs campaign on The Star, forgets to insert ad
The Star Online gets revamped with new logo
What should the Star Media Group look to invest in?
The Star Media Group looks beyond print to add on revenue