Health and supplements manufacturer Brand's, known for its chicken essence, has launched a digital video campaign to promote it's bird's nest product with a more targeted brand positioning.
Contained in a Facebook app, the series is made up of 10 videos featuring women in different capacities, such as employee, mother, wife and daughter-in-law. The videos received over 100,000 views in the first 10 days after its launch.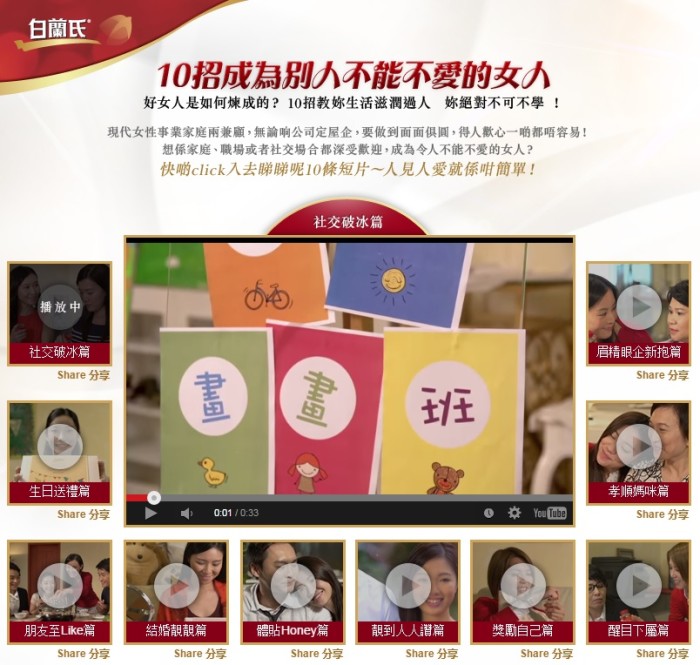 The videos are part of a larger campaign that began with the 30-second TVC (see below), launched on 28 September.
As the TVC placement coincided with Occupy Central, Brand's Hong Kong decided to delay the digital component of the campaign until earlier this month.
For the bird's nest product, the brand focuses on marketing to women in their thirties.
Last year, the bird's nest product campaign was about showing appreciation on special occasions and festivals such as New Year's, Mother's Day and mid-Autumn festival.
Positioning the product and campaign with respect to women without falling into the trap of expecting even more of them
With this campaign, the brand wanted to find a more specific product positioning.
"Last year, the message and identity was much broader – about being a caring and loving person," Michelle Ho, head of marketing at Brand's, said.
"This year, we wanted to look at things from a woman's point of view so our target audience can relate to it more.  If your campaign is relevant to and instills empathy in the customer, they are much more likely to purchase your products."
While product placement is a key component of these branded videos, the core campaign message defies the archaic idea that women can't have it all when it comes to career, family and developing the self.
"Modern women have many roles and they want to perform well in every one.  They want to deliver results at work, manage the home well whether it's helping the kids with homework or looking after their well-being, and also to have some 'me' time for shopping and pampering themselves," Ho said.
The online videos cast the product as a gift to oneself and people around the woman that can help maintain and develop good relationships with others, with the tagline roughly translating into: "10 ways to become the woman that people can't help loving".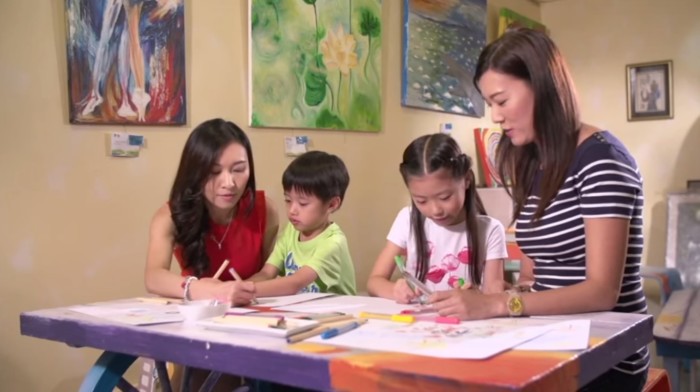 This raises the question of whether asking women to live in harmony with everyone creates yet another expectation for good performance.  There is a dash of individualism in this idea, however, according to Ho.
"The videos do not cast women in a traditional light at all – modern women want to achieve a lot.  It's easier to love others if you love yourself first," Ho said.
She added that good relationships is an essential part of success in society for women and men alike.  This resonates with the idea of guanxi in Chinese culture.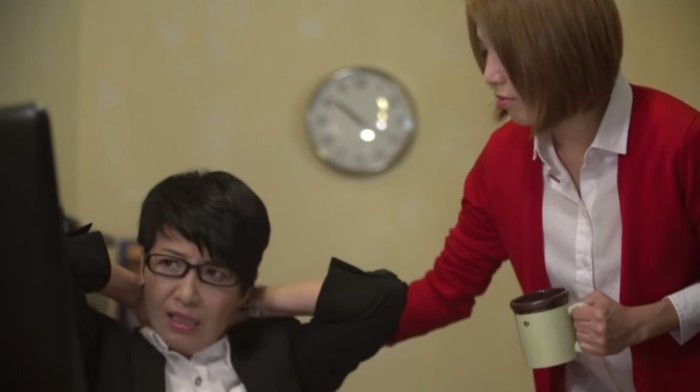 Another allusion to Chinese culture is the fact that many things are left unsaid in social interactions, mirrored by the fact that there is no conversation in the videos, only music in the background.
"If you care for someone, you don't need words- small gestures can help them feel that you care, whether it's a mother-in-law losing a game of mahjong or a husband who comes home tired after work," Ho said.
A multi-faceted online campaign
To complement the TVC, which was also uploaded onto YouTube before the online videos were launched, Brand's placed online display banners and sponsored Facebook news feeds linking to the brand's eCommerce site with a coupon for the product from late September to late October.
"If you give people the option of purchasing the product online alongside digital marketing activities, you can capture the moment when customers want to make impulse purchases or those who might otherwise forget to buy the product through offline channels afterwards," Ho said.
"However, we don't expect our online sales of the product to exceed that of offline sales."
Brands often look for ways of differentiating online and offline marketing of products when it comes to driving sales.
While the product's price point is slightly lower if purchased online with a coupon during the promotional period, another point of differentiation is the packaging of the products – a set of nine gift boxes only available for online purchases and can be delivered to the recipient on behalf of the customer.
"We launched the gift boxes in the beginning of this year to differentiate our online product offering from what we offer in offline channels.  It is also partly because it isn't cost-effective to put these gift boxes on the shelf as they would be counted as nine different products," Ho said.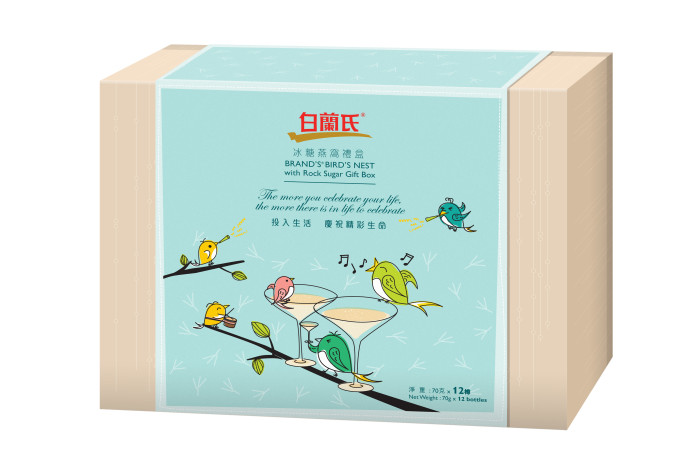 Print newspaper ads have also been placed with QR codes linking to the TVC on YouTube.
The Facebook app features a contest asking users to submit their thoughts on how to be a women that people can't help loving.
Digital is for customers of all ages
It is often assumed that digital is the go-to medium for marketing to young people. Brand's Hong Kong decided to use digital to market the product despite the fact that the brand wanted to target customers in their thirties.
Ho said she disagrees with this idea, saying that middle-aged customers are also online.
"It's just that they go online with specific objectives, like booking an airplane ticket or researching something, not to just browse," she said.
"They see online as a medium differently which is why we need gimmicks such as contests and a catchy slogan."
Two major benefits of digital is longevity and around-the-clock availability, particularly for Brand's, which operates in the health and supplements industry.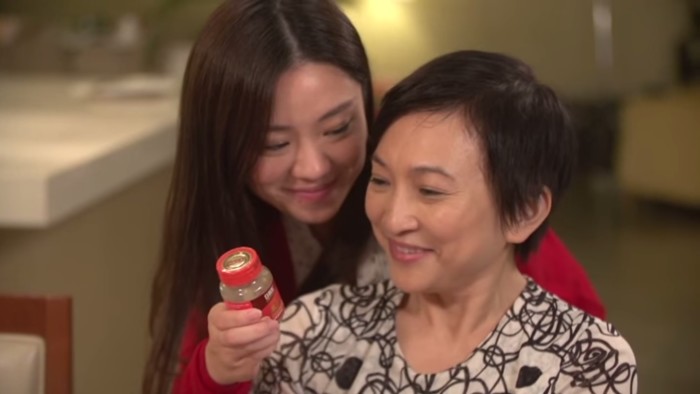 "If you want to sell health-related products, you can't just give your customers a moment of fun. You need to help the customer understand why they should consume your product in the long run," Ho said.
"Digital is perfect for this because it will always be there and the customer can look at it today or two months later. It also gives you the space to communicate things that you can't in a 30-second TVC."
TVC Credits:
Creative Agency: Grey Advertising Hong Kong Limited
Chief Creative Officer: Keith Ho
Group Creative Director: Keith Lo
Creative Director: Lan Kong
Managing Partner: Desmond Chan
Account Manager: Yvonne Mak
TV Producer: John Lo
Media Agency: Mindshare