Brands and retailers may notice that mobile retailing is surging in popularity. The latest MasterCard Online Shopping Survey also revealed that more than 40% of the Hong Kong people had made purchases via their mobile device in the last three months. Smartphone-enabled purchases are set to make up 49% of all online retail sales by 2020, grabbing a larger market share.
But challenges are to stay appealing to the multi-device consumers, making sure their experience on a whole variety of mobile devices, carriers, operating platforms and browsers as rich and as quick as those on desktop.
According to Akamai's figure, 52% of smartphone users expect mobile web pages to load in 2 seconds or less, and 40% of people abandon a website that takes more than three seconds to load.
"Every second counts," said Jason Miller, Akamai Technologies' chief strategist of commerce.
The longer the load time, the more consumers you would lose.
Which, could cost severe money loss to companies.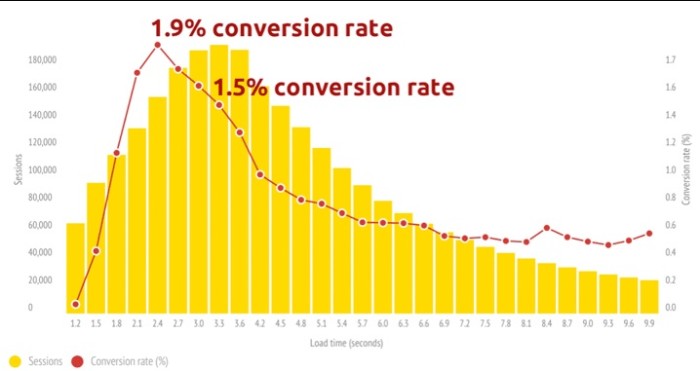 While mobile users are 15% more likely to have a dissatisfying experience online, more than 1 in every 4 users (26%) in response won't return to a website where problems occurred.
41% of e-commerce consumers have website access prevented during peak events. Company can lose USD$100,00 per hour of mobile network downtime, and an estimated UDS$3 billion due to slow e-commerce checkout pages.
A lack of proper image management is one of what to blame on the low performing responsive sites, Miller said.

An average web page has 60 images, and 63% of page weight comes from these web images. Responsive design is subject to over-downloading, which increases page load time and leads to dissatisfied customers.
He said there are several solutions to the problem, one of which is to modify URLs to require the proper size and quality image.
Another solution is to employ adaptive image compression, reducing the file sizes and thus improve image load speeds.
"As consumers grow reliance on smart devices, brands have to consider how they could achieve a seamless experience for the consumers," he reassured, "Poor experiences have a negative impact on brand reputation, and companies have to act fast."
In fact, those who tap into the arena fast could be guaranteed making sweeping gains. Take a look at Starbucks, the coffee giant who has been rolling out mobile ordering services through smartphones and gadgets since December 2014. In 2015 Q4 it posted a record $4.9 billion in revenue and $969 million in profits last year, 21% transactions from mobile payments.
Another research from Criteo shows that the mobile share of retail eCommerce transactions is growing aggressively especially in Asia Pacific.