As a PR professional, I'm delighted to see that Hong Kong's high-in-the-sky political figures are finally taking the role of PR seriously. Of course, I am talking about Hong Kong's upcoming chief executive election set for 26 March. This is the first time I've seen candidates for the top job actively driving a PR strategy. Whether you think they are doing a good or bad job, at least they're doing something on their PR.
Let's be clear from the start, this is purely my PR perspective/analysis of the CE election candidates – it has nothing to do with my personal political stance and nor is it an attempt to pick the winner. My interest is analysing the current PR strategies and activities from a professional perspective.
The ultimate goal of the candidate is to win an election, but it's quite tricky in the case of Hong Kong's CE election given that not all HK citizens have the right to vote. This accounts for why previous candidates did very little in terms of PR. But this year, things have changed, and the candidates are looking to win popularity. Interestingly, the two key rivals are using opposite strategies.
John Tsang
The excellently mustachioed former financial secretary, John Tsang (or at least his team) is employing a bottom-up strategy in an effort to highlight his relatability within the general public. He's doing this with a two-pronged approach:
Differentiation: Showcasing his personal characteristics to differentiate him from other candidates, such as showing his kung fu and fencing skills when he appeared on the cover of a local sports magazine.
Digitalisation: Tsang is the first candidate to launch a crowdfunding campaign. (We know Obama did this a decade ago, but it's still a good effort/new strategy for a HK candidate).
The results so far have justified his strategy. Tsang's popularity rate is the highest amongst the candidates'. On social media he stacks up well with over 190,000 likes on Facebook and over 22,000 followers on Instagram. He has also secured millions of dollars in donations towards his campaign.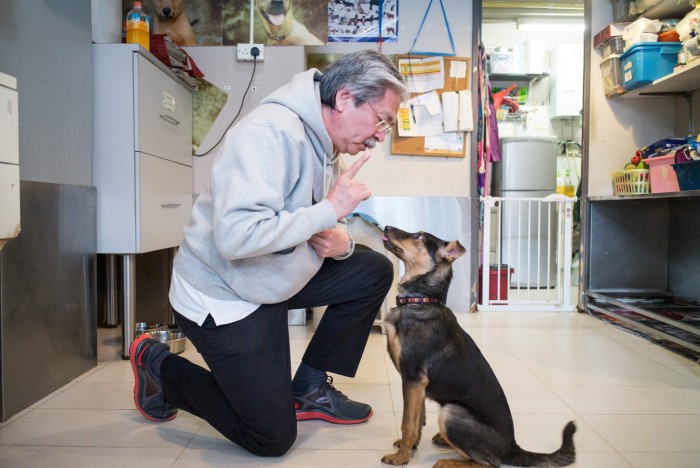 Carrie Lam
On the other hand, Carrie Lam's strategy is a top-down approach, with her campaign showcasing her capability through:
Strong network/network of leaders: Lam has shown her strength of network, welcoming Hong Kong bigwigs at her press conference to show their support for her campaign.
Key message reinforcement: Pro-establishment publications, such as Ta Kung Pao and Wen Wei Po, continuously report the key message that she has been endorsed by Beijing.
If Facebook was the key tool to assess success of this campaign strategy generally with Hong Kongers, Lam isn't doing too well with receiving 2,200 angry reactions within five hours of launching her Facebook page. In recent polls, her popularity rate is also shown to be lower than Tsang's.
PR analysis
So, why has Lam's campaign strategy not worked to date? Simply put, they are sending the wrong message to hit the wrong target audience on the wrong communication platform. Take the example of her recent video on Facebook, in a very "marketing-style" she is shown learning how to use Facebook.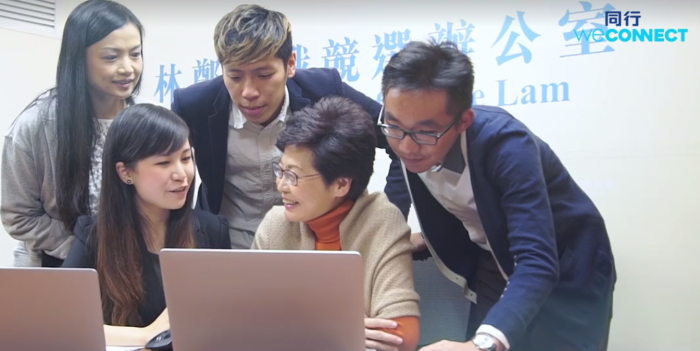 From the perspective of the people she is trying to win over, most of them already know how to use Facebook and would see this as both out of touch and outdated. Wanting to show you are willing to learn something new is great; perhaps focusing on something current such as learning how to Snapchat and then Snapchatting it would have been better received. Even better would have been aligning with the key message of having a "strong network" and posting a video of the candidate meeting Mark Zuckerberg (or at least the head of Facebook in Hong Kong).
Perhaps Lam's campaign team questions why they should bother with a public PR campaign, given that so few can actually vote for the CE anyway.
As a PR professional, I know that a well-planned and implemented PR strategy is the best way to gain endorsement from the public, helping in turn to increase legitimacy and, more importantly, enabling a candidate to know more about the community and make better public policy.
I met a highly experienced political and public policy PR in Taiwan last year who shared some insight with me: "No matter what the result of an election is, sky-high vote numbers can always come crashing back to the ground."
For Hong Kong's PR industry, it is a very positive sign. When even CE candidates admit they need PR — who doesn't need it?
By Kevin Lam, director/head of business development – Greater China at Sinclair Communications.