WeChat remains the most popular social media app in China, however, its growth has largely slowed down, according to Kantar's 2017 Social Media Impact Report.
The report has found that Chinese respondents are generally happy with changes brought by social media. Through an upgraded satisfactory survey, the aggregate score people gave on social media's impact on their lives is 79.8. But compared with other age groups, people born in 1990s (90s generation) showed more caution against negative impacts of social media.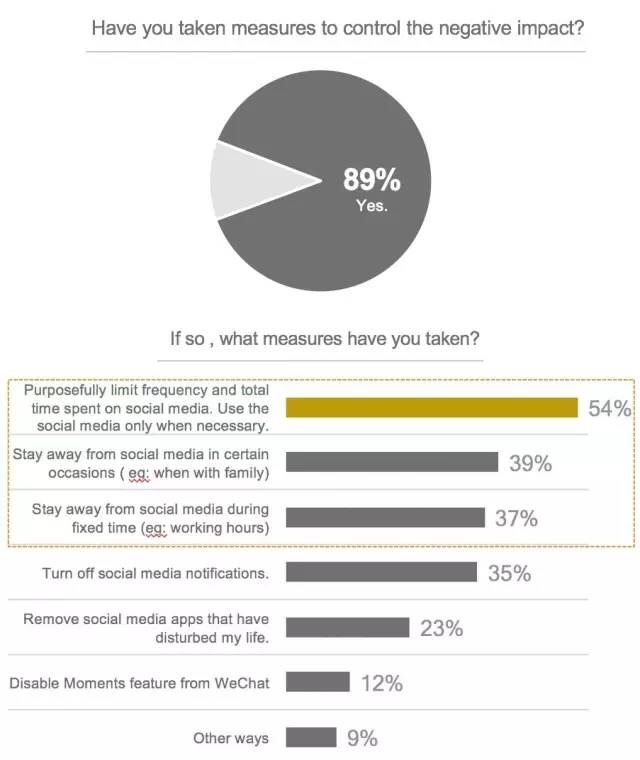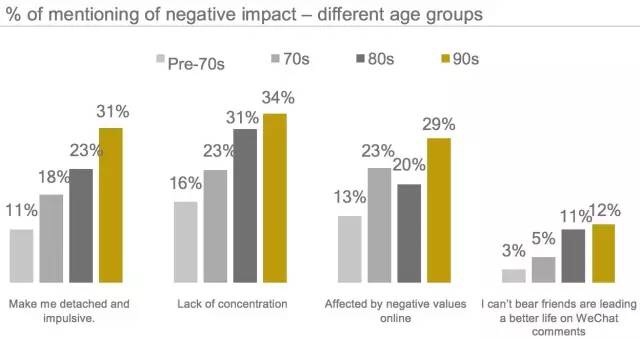 As social media keeps evolving in China, the landscape has become more complex. WeChat continues its dominance, however, its growth has largely slowed down. Weibo is making a comeback, many new and old social media platforms are managing to find value developing niche user groups. Big Internet companies are investing in social functions within their apps/sites to enhance user engagement.
"Social media in China used to mean WeChat, Weibo and QQ. But as China has become a highly mobile society, people are now 'socialising' on all types of apps. Social media has evolved into a very large category," said Ryan Li, general manager of media & consumption behaviour research, CTR, which lead the satisfactory survey.
In the report, people were asked to rate their feeling towards the impact brought by nine social media sub-categories. WeChat received the highest rating of 83.5. Satisfaction with the platform was high across all ages, locations and both genders. Life service reviewing apps/sites, such as Dianping and Ctrip, ranked second at 81.7, followed by social functions on e-commerce platforms (81.2).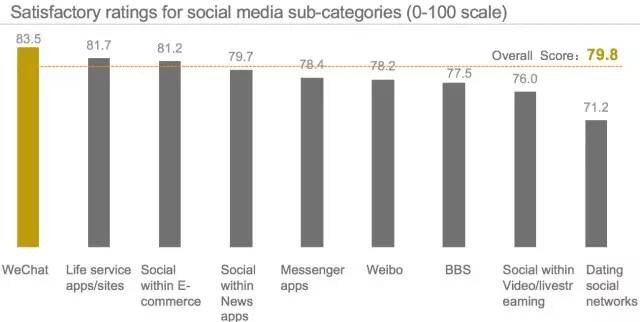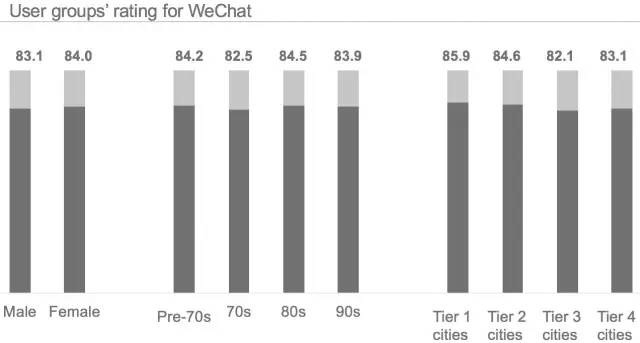 Weibo, the dominant social media platform before WeChat, recently made come-backs in both user base and stock price. Kantar's survey showed that it received particularly positive scores by younger generations: the younger the users are, the higher score they'd give Weibo. Those born in 1990s gave it 79.3 score.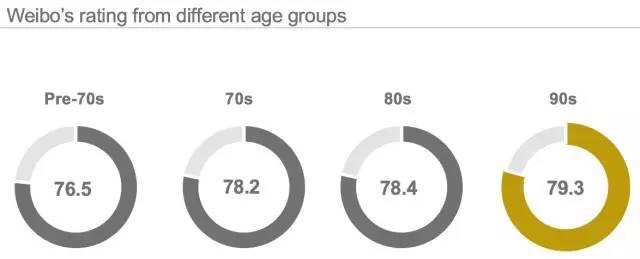 The report also measured the performances of online key opinion leaders (KOLs) on multiple platforms to find out who are the Top 50 influencers. Papi Jiang (Papi酱) was rated the number one KOL in China, followed by Tongdao Dashu (同道大叔) in number 2 position and Wu Yan (吴雁), whose WeChat and Weibo account name is Focus of Thoughts (思想聚焦), in number three spot.
"KOL has now become a very common business strategy for many brands. Partnering with the right KOL may have strong influence on the final success of campaigns. Brands need measurable results to identify and evaluate the effectiveness and relevance of active KOLs," said Linda Xu, chief client officer, head of research and consulting, Kantar Media CIC.
"In the virtual social world that is filled with impetuousness and vanity, brands should publish contents emphasising on substance and quality which would create higher brand connection," said Ye Han, director of Kantar Vermeer. "Use the right platform to push the right content at the right moment to the right consumer targets – it is the fundamental strategy for brands when more consumers are inclined to turn off push notifications."